Tennessee Titans running back Derrick Henry has been out since Week 8 with an injury, but even though his fractured foot healed, he will sit out their Week 18 game against the Houston Texans to preserve himself for the postseason.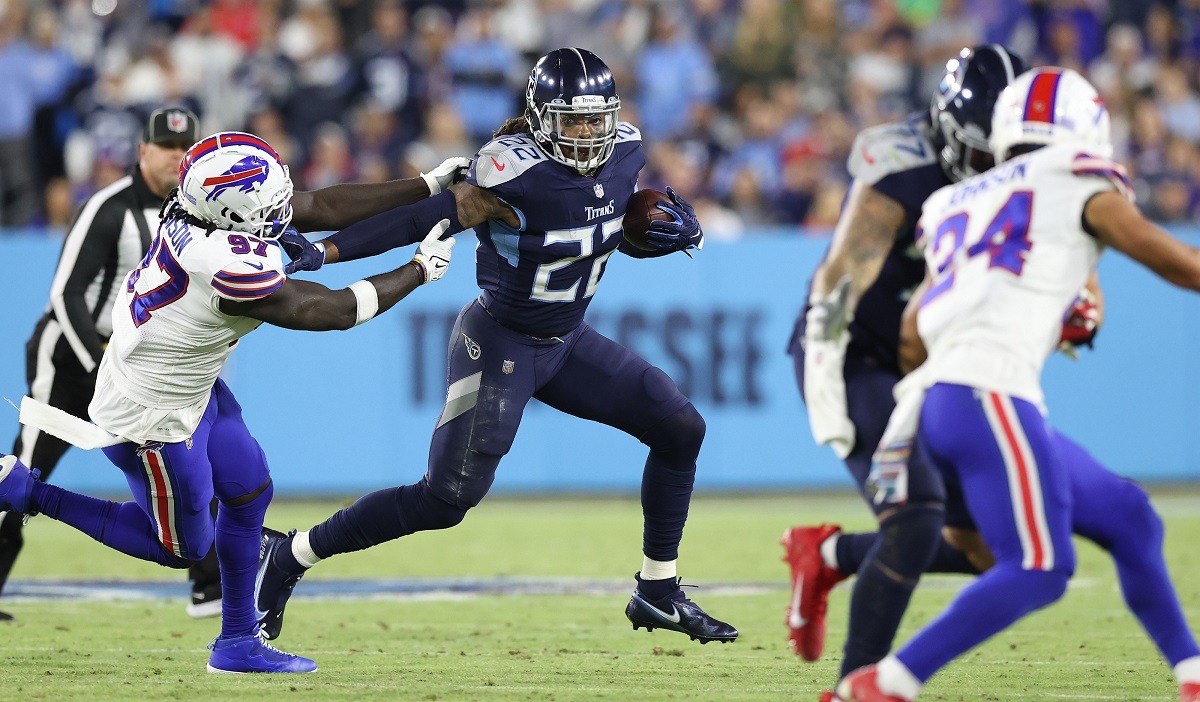 Henry went down with a fractured foot in a Week 8 game against the Indianapolis Colts. At the time of his injury, Henry was the top rusher in the NFL with 937 yards and 10 touchdowns. The crazy thing is that even though Henry missed half the season, he's currently listed as the league's #6 rusher in 2021.
The Titans went 5-3 this season without Henry. A lot of insiders thought the Titans would implode without their star and primary offensive weapon. Yet, the Titans still went 11-5 this season with a shot at winning 12 games.
The Titans locked up the AFC South division title, but they could snag the #1 playoff seed in the AFC so long as they defeat the Texans. The Texans are +11 home dogs in the final game of the season.
Henry Back to Practice
Henry returned to practice this week, much to the delight of teammates. The Titans hoped he could heal in time for a postseason run. He worked out at full speed for three straight practices beginning on Wednesday.
"Derrick looked good," said Titans coach Mike Vrabel. "We continue to track his speed and his mileage and volume and see how he responds. I feel good about where he is at."
The Titans did not want to rush Henry back into battle. Sure, in one sense they'd like for him to shake off the rust against a bad team like the Texans. But it's better to save him for the postseason grind. If the Titans expect to make a legit run at the Super Bowl, they'll need a healthy Henry. If they secure a first-round bye as the #1 seed, that will give Henry an extra two weeks to rest his foot injury.
The Titans are +1100 odds to win Super Bowl 56, according to an update from DraftKings. You can back them at +450 odds to win the AFC Championship as the third highest AFC squad on the futures board.