The Tennessee Titans won a wild game in overtime in Week 8 against the Indianapolis Colts, but they lost their All-Pro running back Derrick Henry to a costly Jones fracture injury on his right foot.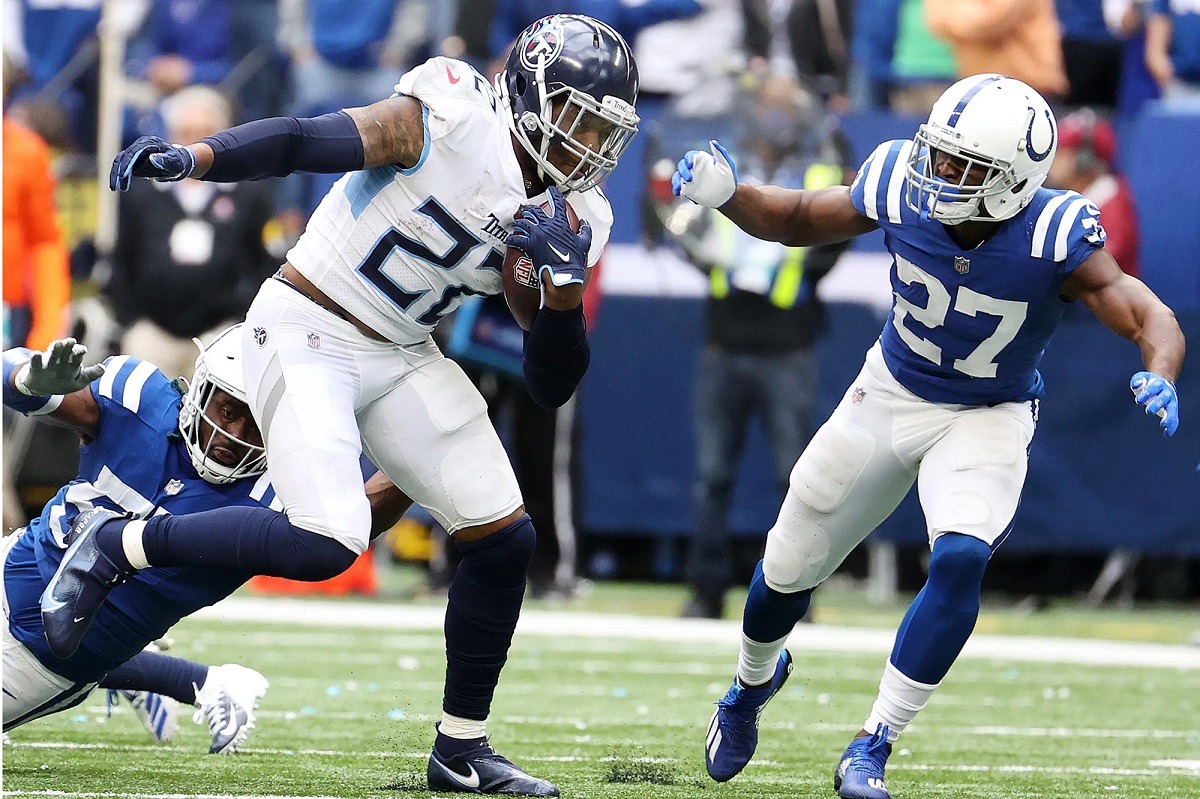 Henry, the NFL's leading rusher, broke his fifth metatarsal on the outside of his right foot during a tackle in the first quarter. He finished the game with 68 rushing yards, but struggled with his lowest output of the season due to the immense pain.
Henry will be out eight to 12 weeks after recovering from surgery. Henry will miss the remainder of the regular season, but there's a possibility he returns for the playoffs.
"Whenever that is, that's when it'll be," said head coach Mike Vrabel. "Derrick will be around our team as soon as he can. That's important to him. I know that'll be important to our team. We will have to move on. We'll have to move on, unfortunately, without him here in the short term and not look back."
The Titans are 6-2 with the best record in the AFC. They also hold down first place in the AFC South. If the season were to end today, the Titans would earn the #1 seed in the AFC playoffs.
Through eight games this season, Henry rushed for a league-leading 937 yards and 10 touchdowns. Henry won back-to-back rushing titles and was on pace to win a third-straight crown prior to the injury.
With the schedule expanded to 17 games this season, Henry was on pace to break numerous rushing records including most rushing yards in a season, and total yards from scrimmage.
Adrian Peterson Comeback?
Jeremy McNichols and Dontrell Hilliard are the only other running backs on the Titans. They recently sent backup running back Darrynton Evans to the IR after he suffered a knee injury.
The Titans signed Adrian Peterson to their practice squad to fill in an open roster slot. They also signed D'Onta Foreman as well.
Peterson is 36-years old and had yet to see any action this season. He's currently fifth on the NFL all-time rushing list with 14,820 yards. In 2018, Peterson rushed for 1,042 yards with the Washington Football Team while averaging 4.2 yards per carry over a full season.