Joining the trend set by other tracks around the country, Del Mar announced it will add a 20-cent Rainbow 6 jackpot bet to its arsenal of wagers for its upcoming summer meet.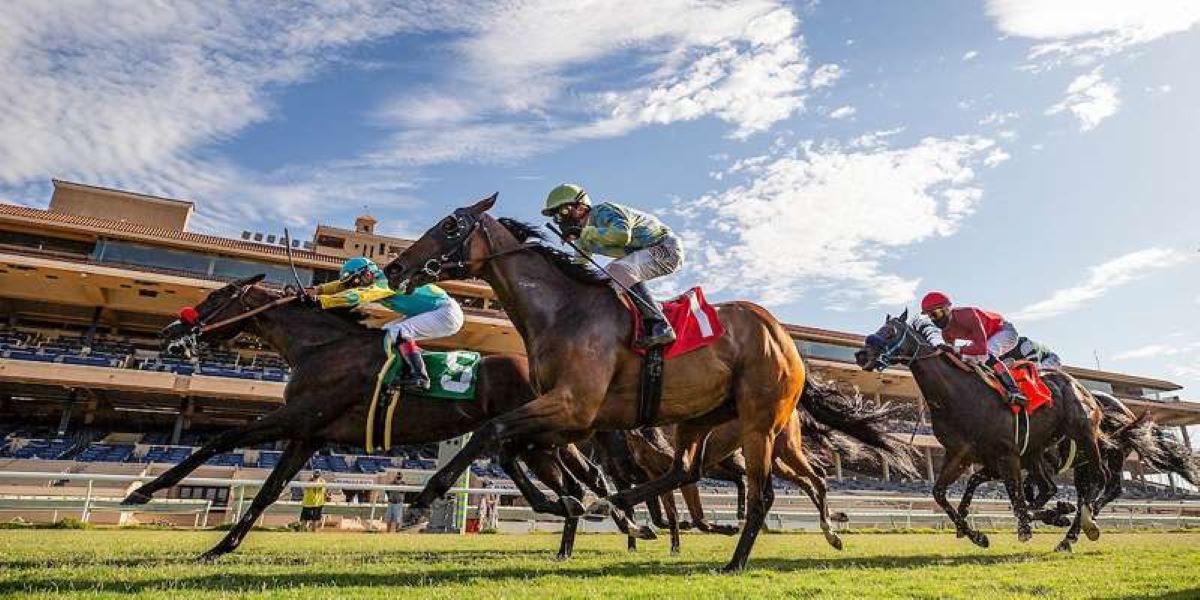 The seaside track north of San Diego replaced its regular $2 Pick 6 with the 20-cent jackpot version, which it calls the "Rainbow Pick Six." With the move, Del Mar track officials are seeking to create large wagering pools that build until either someone hits them, or a mandatory payout day arrives, much like what transpired last weekend at Pimlico Race Course in Baltimore.
There, a Maryland-record carryover of more than $1.4 million crashed into Sunday's mandatory payout day. Horseplayers added more than $5.1 million of wagers on Sunday alone.
Alas, no unique ticket claimed the prize, which paid out $31,028 to those tickets containing the most winners. A nice take-home consolation prize to be sure, but not the life-changing payout associated with a monster Pick 6. And that's the trick with jackpot-style Pick 6 wagers; those eye-popping wagers pay only if a single ticket contains all six winners.
Rainbow Pick Six a difficult puzzle to solve
Otherwise, the Del Mar Rainbow Pick Six pays 70% of each day's pool to those tickets with the most winners. The remaining 30% carries over into the jackpot pool.
"We're excited about the large wagering pools the 'Rainbow Pick Six' will generate," Del Mar Director of Mutuels Bill Navarro said in a statement. "The 20-cent minimum gives small and mid-level players the ability to spread deep throughout the card."
Last weekend's adventures at Pimlico aside, this doesn't help the small bettor as much as it appears to on first glance. Much like adding extra numbers to a lottery game, the jackpot Pick 6 games become harder and harder to solve. Along with that, the takeout starts at 20% and jumps from there because of the carryover. Factor in both elements, and the takeout nears 50%.
None of that factors in another variable to the equation: deep-pocketed, computer-assisted syndicates that can flood the Pick 6 zone with innumerable ticket combinations. That, in turn, further reduces the odds that the small bettor can handicap his way to that unique, life-changing ticket.
Jackpot Pick 6 is the trend — except here and here
While tracks gravitate to the Jackpot Pick 6 wager as a way to build those attention-grabbing pools, not every track is jumping on the bandwagon. From the New York Racing Association's tracks to Minnesota's Canterbury, some venues have returned to a traditional Pick 6, scrapping the jackpot format and paying out the pool to anyone with six winners on their ticket. If nobody hits six that day, the pot carries over.
The NYRA Pick 6 comes with a $2 minimum. Canterbury's Pick 6 minimum is $1 with a 10% takeout that's the lowest in the country.
Del Mar plans two mandatory payout days for its Rainbow Pick Six: Pacific Classic Day on Saturday, Aug. 21, and closing day (Monday, Sept. 6). The track also announced a lower minimum on its Super High 5 wager. That bet, requiring horseplayers to pick the first five finishers in the last race, drops to 50-cents from $1.
Del Mar's summer meet opens Friday, July 16. The track races Friday-Sunday for the first two weeks of the meet, before switching to a Thursday-Saturday schedule.