The New York Racing Association revamped its Pick 6 wager for Belmont Park's upcoming Spring/Summer Meet, returning to their traditional format.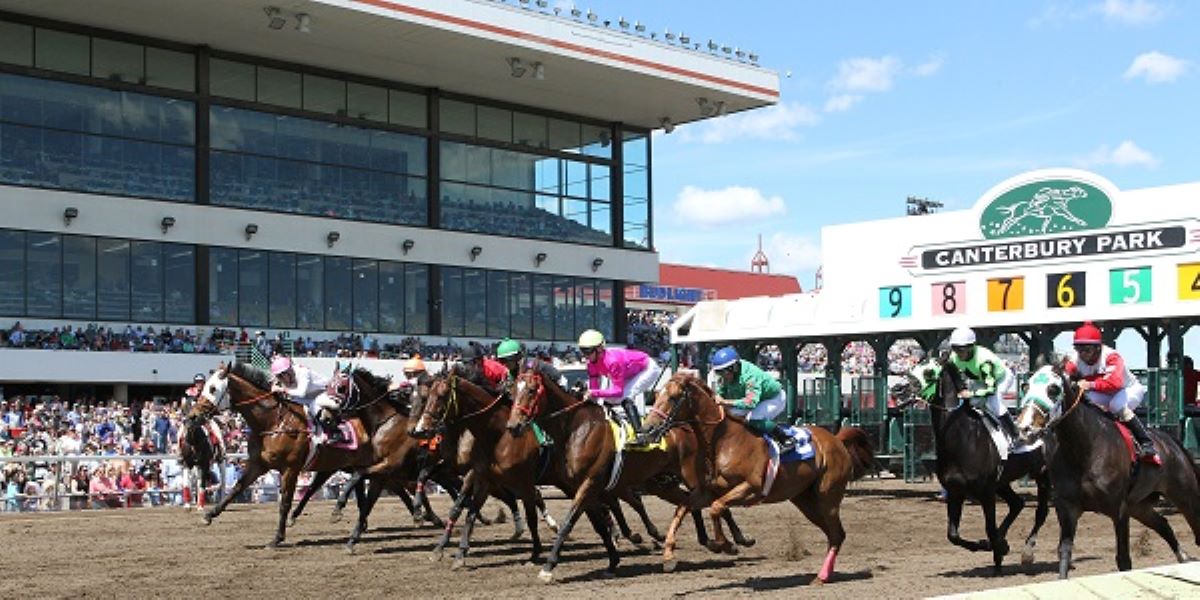 When Belmont Park's Spring/Summer Meet begins on April 22, horseplayers will ride back to the future with a $1 Pick 6 featuring a 15% takeout. That takeout comes on non-carryover days. On carryover days, the takeout will jump to 24%.
The move is an attempt to create more carryovers, which became rare under the Empire 6 format. NYRA unveiled the jackpot-style Empire 6 at Saratoga in August 2019. A jackpot Pick 6 pays the entire pool only if a single bettor hits all six races. Before that, the NYRA Pick 6 was a $2 minimum bet.
"Our community of horseplayers have expressed interest in a traditional Pick 6 wager that will provide a challenging sequence and significant payouts," said Joe Longo, NYRA's General Manager for Content Services, in a statement. "By raising the bet's base minimum to $1, the Pick 6 remains an accessible multi-race wager for players of varying bankrolls while maintaining the possibility of a lucrative carryover day."
Pick 6 carryovers will increase
This brings the Pick 6 back to paying out 75% of the full pool – minus takeout – to all bettors nailing the winners of all six designated races. The remaining 25% goes into a consolation pool for horseplayers picking 5-of-6 winners. Should nobody pick six winners, that 75% carries over into the next day's pool The remaining 25% goes to bettors picking the most winners on that day's card.
The new Pick 6 is available only to onsite bettors or simulcast center bettors. It's not available on computer-assisted wagers.
Meanwhile, Canterbury Park in Minnesota brought back its 10% takeout, 50-cent Pick 5, and added a 10% takeout, $1 Pick 6 to its wagering menu. That takeout figure is an industry-low for the multi-race wagers.
A pandemic remedy proved very popular
Like the NYRA, Canterbury officials junked the jackpot format they introduced in 2017. The suburban Minneapolis track returned to the traditional Pick 5 and Pick 6 formats that pay out the full pool, less takeout, to bettors hitting all five or all six winners of the designated races.
Canterbury instituted the rock bottom Pick 5 takeout as a way to overcome the COVID-19 pandemic. Even with only 53 days of racing, compared to 66 in 2019, the Pick 5 averaged $79,500 in daily wagers per pool. It brought in more than $4.1 million in handle throughout the meet.
Both numbers shattered 2019's marks of $8,366 in daily average, and season-totals of a tick more than $550,000. The average Pick 5 handle increased nearly 850%.
Jackpot Pick 6 bets hammer the horseplayer
"I believe the Pick 6 with this low takeout will appeal both to customers that favor a more traditional pick 6 wager, and those that are looking for reduced takeout wagers," Canterbury track analyst Brian Arrigoni said in a statement. "Moving away from jackpot bets is good for the horseplayer and will bring even more bettors into our pools."
Canterbury's season begins on May 18, with cards running on Sundays, Tuesdays, Wednesdays, and Thursdays.