Breaking from a different gate than its larger racetrack brethren in this COVID-19 era, Lone Star Park will open its gates to fans beginning Sunday. The gates remain open through Aug. 11, the tentative end of the Texas racetrack's summer meet.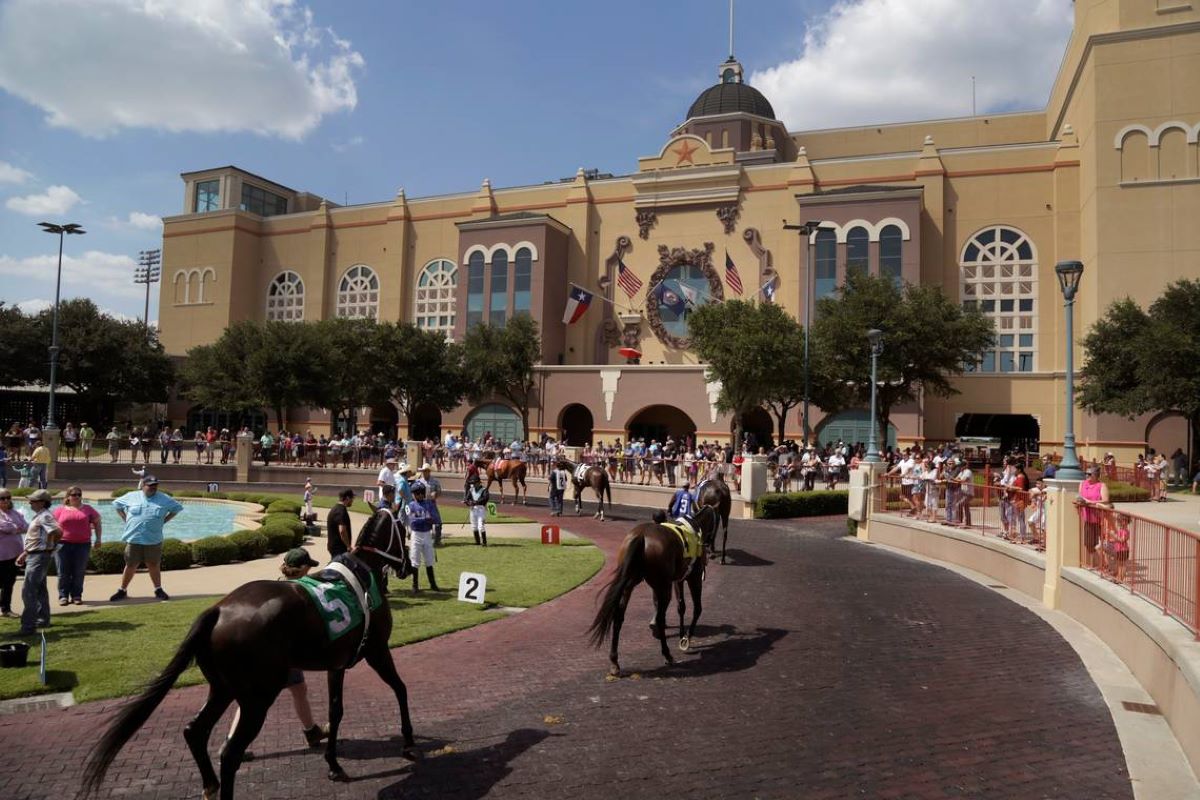 Beating Lone Star by four days in allowing fans inside was Minnesota's Canterbury Park, which opened its 52-day summer meet on Wednesday to 250 fans. Canterbury chose those fans via its database of the biggest horseplayers at the track.
What both Texas and Minnesota have in common is that neither state allows advance deposit wagering (ADW) on its tracks. Texas forbids the practice across the board, while Minnesota allows it on all but in-state races. That means the only way horseplayers can bet on races in those two states is in-person, either at an off-track betting facility or at the track.
As for Lone Star Park, located in the north Dallas suburb of Grand Prairie, it opened on May 22 for racing. The first three weeks were run without fans, but track officials will use Sunday's Texas Champions Day, and the seven stakes races on that day's card, as their "Welcome Back" day for fans.
Social Distancing Requirements in Force
Admission for Sunday's card is free, but limited to 50% of Lone Star's capacity. The track seats approximately 8,000 in its grandstand and only the second floor and the east apron, east paddock, and east side of the first floor will be open.
Track officials will set up a temperature checkpoint at the facility's one open gate, and all fans must fill out a CDC questionnaire before entering. Facemasks aren't required, but are encouraged.
Walk-Up Wagering Available for Fans Who Can't Get In
Canterbury, the suburban Minneapolis racetrack, set up self-service wagering machines in a ticket office, allowing horseplayers who can't get inside to walk up, place their bets, and depart the facility. According to the Minneapolis Star-Tribune, track officials originally planned on drive-up wagering, but switched gears when fans were allowed inside. That space, instead, went for parking.
Under Minnesota state guidelines, venues can host a maximum of 250 people. At Canterbury, fans are confined to the third-floor clubhouse. The first floor is restricted to track staff, owners, and trainers.
Those fans who can't get into the track can place bets are more than 200 OTB facilities throughout the state. Canterbury's Vice President of Racing Operations Andrew Offerman told the Star-Tribune the track may be able to allow more fans inside next week.