WBA lightweight titleholder Gervonta Davis will defend his championship against the undefeated Rolando Romero at the Barclays Center in Brooklyn on Saturday night, in a fight that seems deeply personal for both men.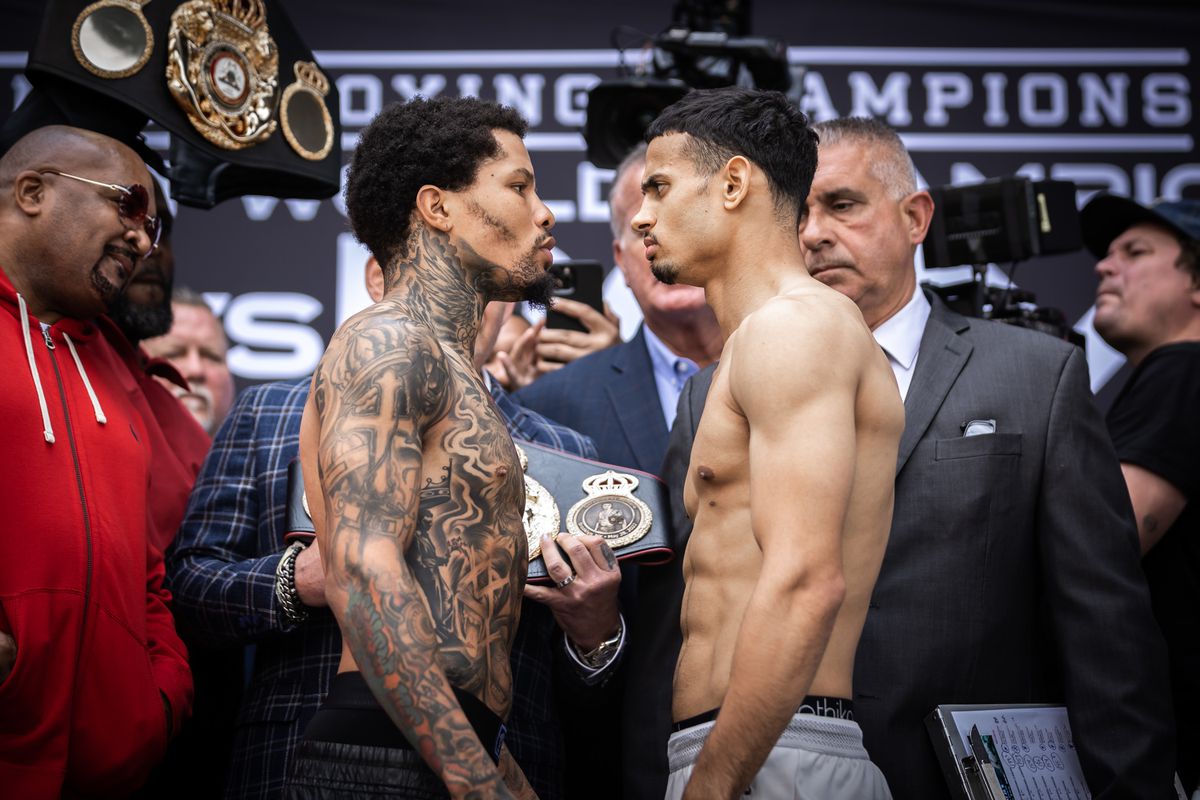 Davis (26-0, 24 KOs) enters as a prohibitive -900 favorite over Romero (+550), according to DraftKings Sportsbook.
Romero lists reasons for beef against Davis
In boxing, it can often be tough to tell whether the bad blood between two fighters is real or entirely manufactured. In this case, however, it seems clear that both men have an axe to grind heading into Saturday.
Romero (14-0, 12 KOs) has pointed to a number of different incidents that have soured him on the champion. There's the fact that he was ready to fight Davis last December, before sexual assault allegations knocked Romero off the card. There's an allegation that Davis didn't show for two sparring sessions in 2017. Romero also points to an incident in which Davis allegedly put his hands on him during the Errol Spence Jr. vs. Mikey Garcia fight in 2019.
Most of all, however, Romero simply seems not to think much of Davis as a champion.
"Everybody talks about [whether I can outbox] Gervonta but he's not even a good boxer," Romero said at a press conference. "He has one of the most padded records I have ever seen and people don't realize that."
Whether that's true or not is debatable. While Davis struggled in his last fight against Isaac Cruz, he previously stopped both Mario Barrios and Leo Santa Cruz. While he hasn't tested himself against the biggest names in the division like Teofimo Lopez and Vasiliy Lomachenko, BoxRec rates Davis as the No. 1 lightweight fighter in the world.
Challenger predicting early knockout
Meanwhile, Romero comes in at No. 19, and has yet to face any truly elite competition. His biggest win likely came last year, when he stopped Anthony Yigit in the seventh round.
Yet Romero has developed a reputation among boxing fans, largely due to his unorthodox and seemingly unpolished style. While some call it "awkward," Davis says he doesn't like that term for his opponent.
"I don't think he's an awkward fighter," Davis told reporters. "He's not awkward. We know awkward fighters. Real fighters know awkward fighters. He's not an awkward fighter. He's just a dumb-ass fighter."
Talk like that just gives Romero even more reason to begrudge Davis heading into the fight. And no matter how awkward Romero may be, he is coming into Saturday's title fight as an extremely confident challenger. He's also showing absolutely no respect for the champion.
"He's going to get knocked out quick," Romero told Boxing Junkie. "If he makes it out of the first round, he'll be blessed."