For Brad Cox, is Essential Quality the final piece of the Triple Crown race puzzle? First, there was Owendale's third in the 2019 Preakness Stakes. Then, there was Mandaloun finishing second in the 2021 Kentucky Derby.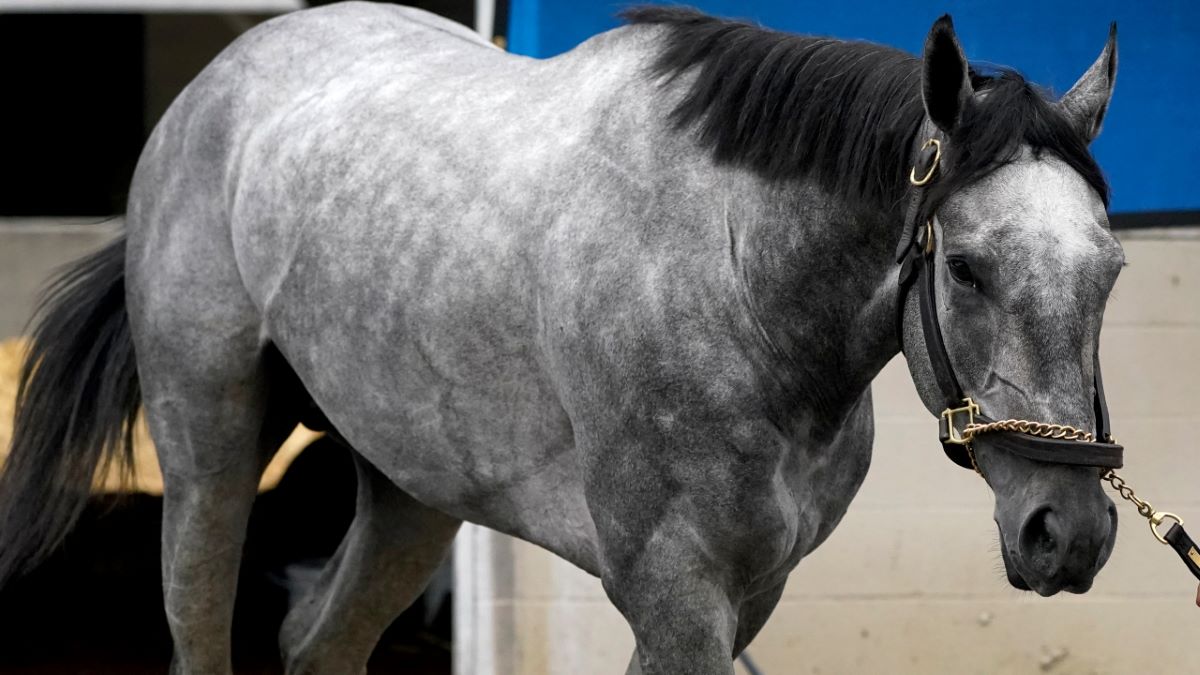 Can Essential Quality give Cox his first American Classic victory in Saturday's Belmont Stakes? Can he fill the last missing piece in Cox's resume?
Starting from post 2, Essential Quality is the 2/1 morning-line favorite for the Belmont Stakes. He remains Cox's best breakout opportunity to put the Eclipse Award-winning trainer into the Triple Crown race-winning club.
Just like Cox predicted last summer when he said Essential Quality was a likely Belmont Stakes winner. You'll note Cox never called his shot with the Kentucky Derby. Even with Essential Quality going off as the 5/2 favorite in a race laid out for him.
Did Cox call his Belmont shot with Essential Quality?
He finished fourth in that race, barely a length behind Medina Spirit. Essential Quality's first loss in six races came with a career-best 100 Beyer Speed Figure, the sixth time he bettered his previous Beyer in as many races.
But that was well into the future when Cox made his prediction. Essential Quality just put in a strong three-furlong workout at Keeneland and Cox was visibly impressed. He told reporters that breeding colossus Godolphin, which owns the colt, possibly gave the trainer the 2021 Belmont Stakes champion.
There's a foundation for this that goes beyond a mere three-eighths workout. Essential Quality is a Tapit progeny, a sire noted for his stamina and stamina-loaded offspring. Three Tapit progenies won the Belmont Stakes in a four-year span: Tonalist (2014), Creator (2016), and Tapwrit (2017). Then there's the 2015 Belmont runner-up, Frosted, and 2019 runner-up Tacitus.
Pedigree crucial for Belmont Stakes hopefuls
According to the Daily Racing Form, Tapit is just one of five stallions in history to sire three or more Belmont Stakes winners. The first came from Lexington, right after the Civil War. The last before Tapit was the legendary Man o' War, whose final Belmont Stakes-winning offspring was Triple Crown winner War Admiral in 1937.
These bloodlines are what you need to navigate 1 ½ miles, a distance American horses rarely if ever run. And if they do run it, the Belmont Stakes is the usual one-and-done spot.
"It's a great feeling to be in this position and have a realistic shot," Cox told the New York Racing Association.
Winning a Grade 1 at 3 is a breeding bonanza
Essential Quality breezed five furlongs in 59.40 seconds last Saturday. He shipped to Belmont Park today, and Cox loved what he saw in that bullet breeze.
"This horse has put us in this position and we feel very fortunate to be a part of it," Cox said. "He's accomplished so much already, being a champion 2-year-old. But at some point, he'll be retired to stud and it's our job now to continue to add to his legacy. A Grade 1 win at 3 is going to be huge for this horse and we're hopeful it can happen in the Belmont."