In his latest sports-bet-meets-furniture-promotion escapade, Jim "Mattress Mack" McIngvale is sticking his neck out with presumptive Kentucky Derby favorite Essential Quality.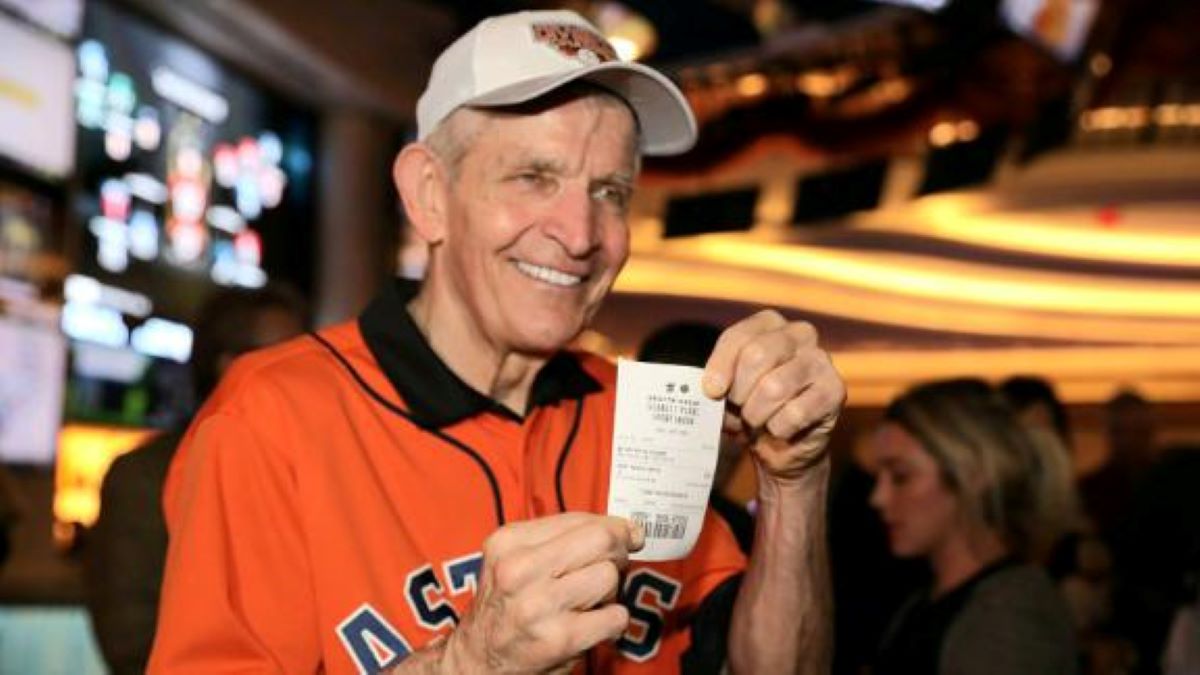 The Houston furniture magnate plans to wager at least $2 million on Essential Quality to win Saturday's Kentucky Derby. That wager is believed to be the largest bet ever handled on a US horse race.
This latest escapade centers around McIngvale's "Kentucky Derby Fave Wins, You Win" promotion. Customers to McIngvale's Gallery Furniture stores will receive a 100% refund on mattresses costing more than $3,000 should the Derby favorite win.
McIngvale says he plans to bet at least $2 million and, potentially, upward of $4 million to cover any losses from the promotion should Essential Quality become the sixth favorite in the last seven May Derbies to wear roses.
Feeding the pool without drowning the odds
"The customers have an 85% chance of winning," McIngvale told the Las Vegas Review-Journal. "My dilemma as a gambler is how to feed money into the pari-mutuel pool without killing the odds."
That's likely not happening. McIngvale going to the mattresses with a seven-figure bet means he's put a hit out on Essential Quality's odds. According to Thoroughbred Daily News, the 2019 Derby win pool took in $41.8 million. That was the last time we had a May Derby.
Should McIngvale bet his announced minimum of $2 million, that would equate to about 5% of 2019's win pool. If this year's win pool is around that figure, that's a big enough pari-mutuel hit to depress Essential Quality's presumed 5/2 or 3/1 odds to the 2/1 neighborhood.
McIngvale's bet helps the other 19 horses
As of Monday night, Essential Quality is +290 at Circa Sports. Fading him on Circa's Yes/No Derby prop is -390. The Derby morning line will be announced Tuesday morning.
"I'm going to wire the money into Churchill, probably on Thursday," McIngvale told TDN. "When it gets closer to the race, I will figure out how many mattresses we have sold, add up the total, and then I'll figure out how much to bet on the favorite to win the Kentucky Derby. It's going to be great for the other people too, because it will make the other 19 horses a better value than they would be if I hadn't made a big bet."
Even shelving the obvious publicity factor, McIngvale is counting on two factors here: first is the Derby's traditional large pari-mutuel handle. Derby Saturday is the biggest wagering day in the US when even casual horse racing fans throw a few dollars down on horses they've heard about only that week.
McIngvale does know his horses
And second: Essential Quality hasn't missed a beat yet. The Champion 2-Year-Old is 5-for-5, displaying a running versatility heretofore unseen in any of his rivals.
"There's nothing not to like about him," McIngvale told TDN.
It's not like McIngvale is a Thoroughbred rookie. He owns upwards of 60 Thoroughbreds and is the reason you see "Runhappy" signs at race tracks from California to New York. McIngvale owns Runhappy, the retired sprinter who won the 2015 Breeders' Cup Sprint. He's just starting to bear stakes fruit as a sire.
Known for whale-like sports bets, McIngvale's latest high-profile wagering escapade cost him $1 million. That was his wager on the Houston Cougars to win the NCAA men's basketball title. They lost in the national semifinals to eventual champion Baylor.
Before that, however, McIngvale cashed a $3.46 million bet on the Tampa Bay Buccaneers at +3.5 to win the Super Bowl. He made that wager as a hedge for a mattress promotion similar to his Derby one.