Organizers canceled two bowl games this weekend, with another team dropping out of a third contest due to COVID-19. Now, the final four teams remaining in the hunt for a national championship are taking strict precautions ahead of the College Football Playoff semifinals.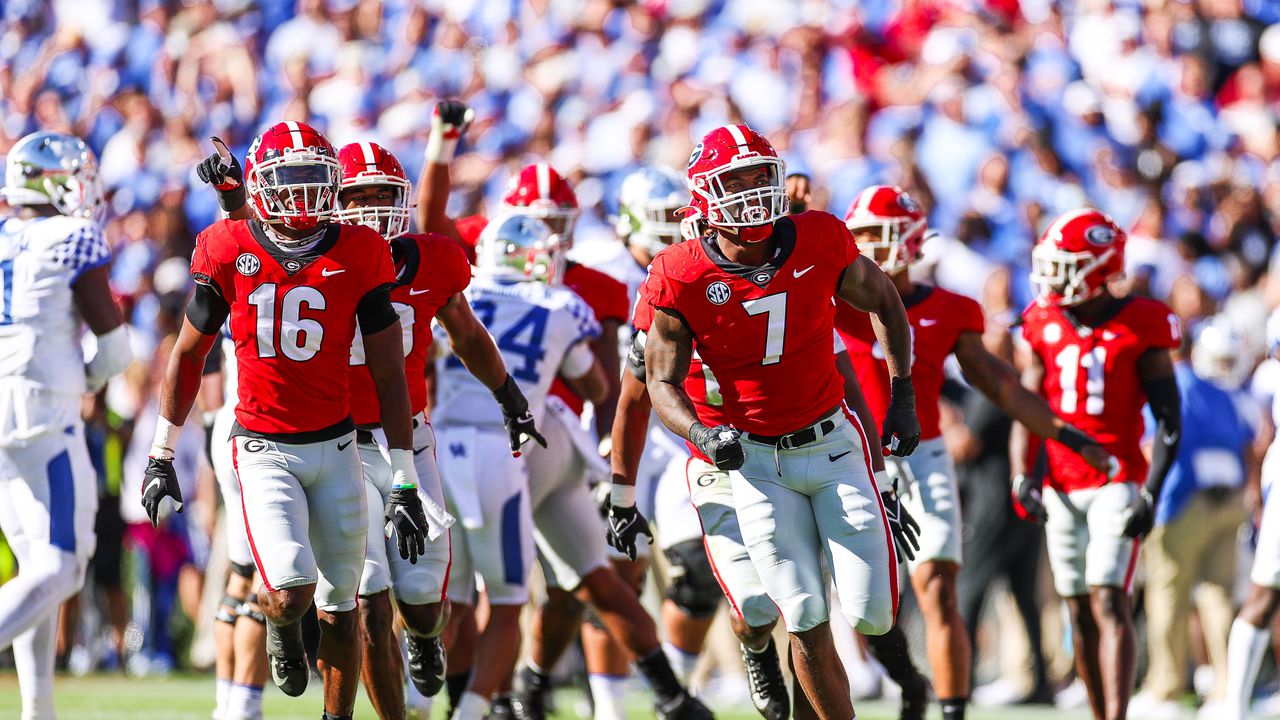 COVID-19 caused the cancellation of both the Military Bowl and the Fenway Bowl, while Miami dropped out of the Sun Bowl.
Organizers scramble for replacement teams
Boston College dropped out of the Military Bowl due to having more than 40 players unavailable. Virginia couldn't travel to the Fenway Bowl to take on SMU this Wednesday. And Sun Bowl organizers are scrambling to find an opponent for Washington State after Miami dropped out due to a high number of COVID-19 cases on its roster.
"It is very disappointing that COVID is taking a toll on so many college football teams and bowl games," Sun Bowl executive director Bernie Olivas said in a statement. "We are currently looking for a possible replacement team in the hopes of having one to compete against Washington State."
Olivas told KTSM that organizers were looking at "5-7 teams" that could potentially play against Washington State in the Sun Bowl.
Organizers have now canceled three bowl games this season, with the Sun Bowl potentially looming as a fourth. These cancellations raise the specter of a nightmare scenario in which a team must drop out of the College Football Playoff due to a COVID-19 outbreak.
The CFP committee already anticipated such a scenario, implanting rules that allow teams to advance or even win the national title if their opponents forfeit due to COVID-19. In the meantime, coaches and players are taking every step possible to avoid that outcome.
College Football Playoff teams aware of danger
The Georgia Bulldogs (12-1) arrived in Miami for their semifinal matchup against Michigan in the Capital One Orange Bowl. COVID-19 case rates are extremely high in Miami – Miami-Dade County is averaging 276 cases per 100,000 residents daily, according to the New York Times – and the Bulldogs are well aware of the danger that poses.
"We just have to make sure that we protect ourselves and wear our masks, and just enjoy the moment," Georgia defensive tackle Jordan Davis told reporters. "Obviously, bowl week is a great time for team chemistry and getting to know each other a little bit better than we already do."
Both Georgia and the Michigan Wolverines (12-1) are closing their practices entirely from the media due to COVID-19 concerns. That also means reporters won't be able to see who might be sitting out due to virus protocols. Georgia rates as a 7.5-point favorite over Michigan, according to DraftKings Sportsbook.
The Alabama Crimson Tide (12-1) and Cincinnati Bearcats (13-0) are just as aware of the COVID-19 threat as they prepare to play their College Football Playoff semifinal in the Cotton Bowl at AT&T Stadium in Arlington, Texas.
"We all understand the issues that surround us and the magnitude of the opportunities we have," Cincinnati head coach Luke Fickell told reporters. "And I can promise that we're not letting anything stand in our way."
Alabama comes in as a 13.5-point favorite. The Crimson Tide currently has two assistants out of action due to COVID-19, though head coach Nick Saban says he expects them back in time for the Dec. 31 game.