For years, UCF has struggled to gain the same respect that larger programs in its state have garnered from the national press. On Thursday, the Knights will get the opportunity to topple one of their in-state rivals when they face the Florida Gators in the Union Home Mortgage Gasparilla Bowl.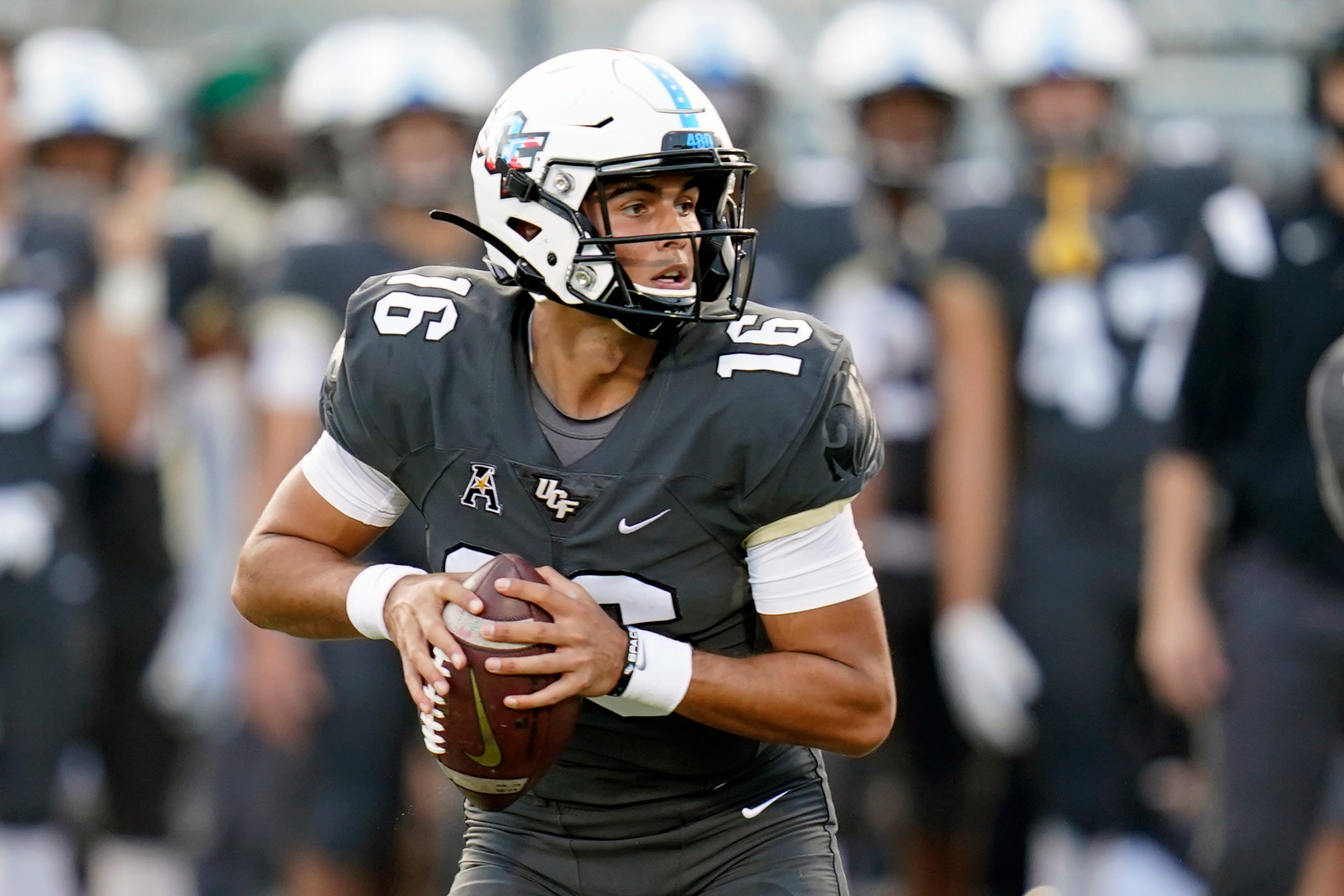 UCF (8-4) may not have put together one of its vintage undefeated seasons that would vault it into the national title conversation, but it remains a dangerous program that could easily test Florida (6-6) on Thursday.
Florida in flux for Gasparilla Bowl
Even when UCF proved itself against strong opponents, many pundits questioned how much those other teams cared about beating the Knights. That happened in 2013 when UCF beat Baylor, and again in the 2017 Peach Bowl when they defeated Auburn.
This time around, UCF head coach Gus Malzahn says everyone on both sides of the ball will play their hardest to try and win this Florida rivalry game.
"We feel real strongly they'll give us their best effort," Malzahn told reporters before the game. "It's two in-state schools. When you get two in-state schools, especially in this state, both teams will get their best."
That said, Florida enters the game in a state of transition. New head coach Billy Napier will watch as the remainder of the Gators' current coaching staff handles the game. Like many other teams, the Gators will also miss players due to injuries, transfer portal entries, and opt-outs from players preparing for the NFL draft.
Florida players say the situation with the two coaching staffs – one preparing them for the game, and an incoming one preparing for next season – is odd, but nothing they can't handle.
"It ain't like they're fighting," running back Dameon Pierce said, via the Tampa Bay Times. "When the old staff meets the new staff, it ain't like they're beating each other up or anything We're all just Gators here."
Despite that turmoil, Florida enters the game as a seven-point favorite, according to FanDuel Sportsbook.
The first and last Frisco Football Classic
Earlier on Thursday, North Texas (6-6) and Miami of Ohio (6-6) will face off in the most unusual of bowl games. The teams will face off in the Frisco Football Classic, a game that only came into existence earlier this month, and which will likely never exist again after this season.
The week before bowl pairings were announced, officials noted that there were 83 teams with at least six wins in the FBS ranks, but only 41 preapproved bowl games. That meant that one eligible team would miss out unless something was done. ESPN Events talked to the NCAA's Football Oversight Committee, and the two agreed to create the Frisco Football Classic – a game in the same location as Tuesday's Frisco Bowl.
If there's any worry that 42 bowl games are simply one too many, ESPN isn't among those showing concern.
"If you're bowl eligible and you've been telling your players all season that you're playing for something, and all of a sudden you don't have the chance to do that, that's a potential negative," Clint Overby, vice president of ESPN Events, told The Washington Post.
Miami enters as a 2.5-point favorite over North Texas for the Frisco Football Classic.