Texas A&M announced Wednesday that it won't play against Wake Forest in the TaxSlayer Gator Bowl on Dec. 31, citing a combination of COVID-19 and injuries that decimated its roster in recent days.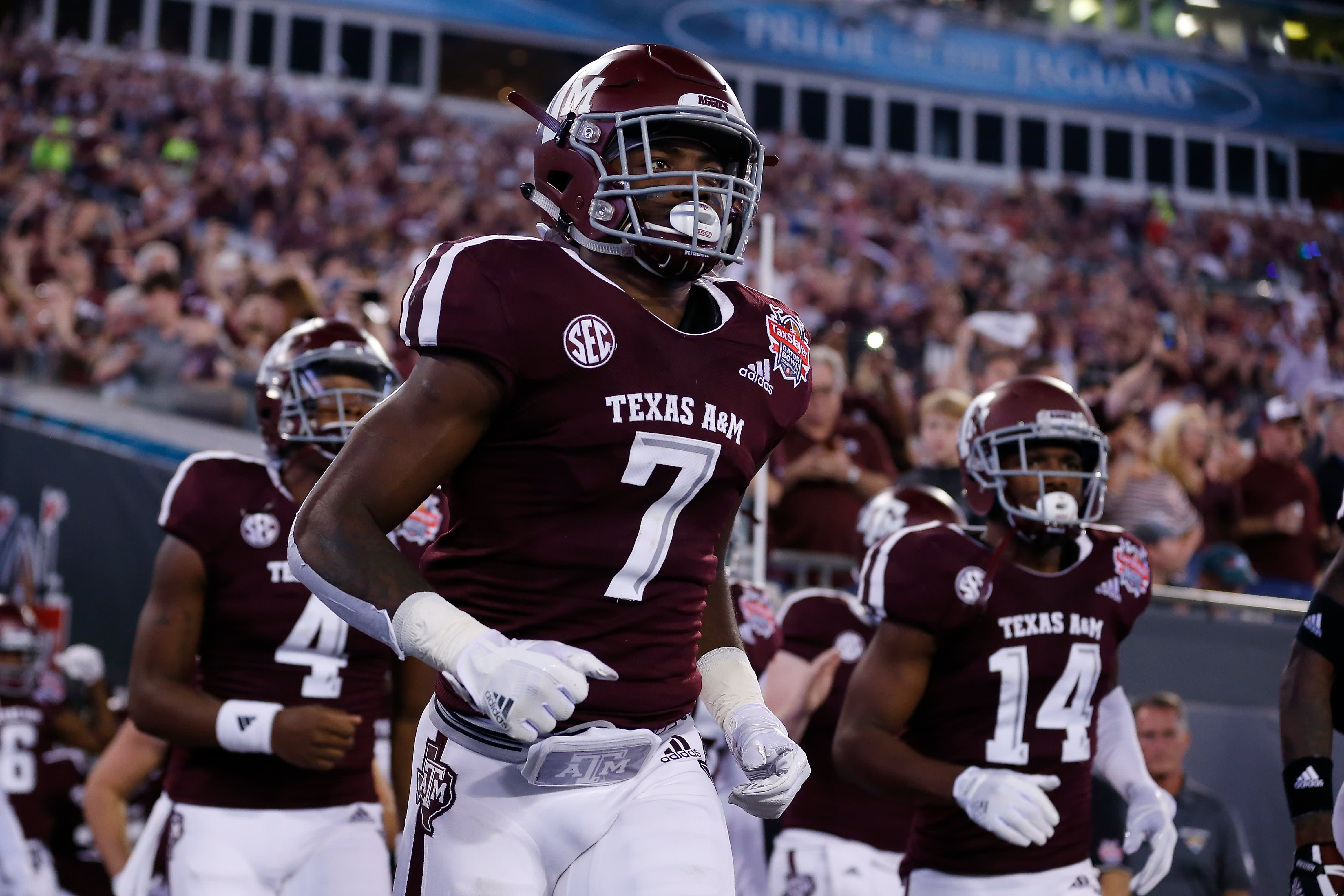 The Aggies said that they had only 38 scholarship players ready to travel to Jacksonville for the game. The team planned to leave for the Gator Bowl on Sunday.
Wake Forest seeks new Gator Bowl opponent
Texas A&M athletic director Ross Bjork told ESPN that there were three factors limiting the number of eligible players the team could field. First, there is the surge in COVID-19 cases tied to the rapidly spreading Omicron variant. Secondly, the team is dealing with several injuries.
Finally, some players have left for career reasons. Quarterback Zach Calzada entered the transfer portal after starting 10 games this season while running back Isaiah Spiller and tight end Jalen Wydermyer declared for the NFL draft.
With those exits, the Aggies are down to precious few bodies, particularly outside of their offensive and defensive line groups.
"If you take running backs, receivers, quarterbacks and defensive backs, we had 13 of those guys, and only 13 scholarship players on defense," Bjork told ESPN. "We just didn't have enough. You can't put the other players that are healthy at risk."
Texas A&M (8-4) rated as about a 3.5-point favorite over Wake Forest (10-3) at sportsbooks before they pulled out of the game. The Demon Deacons now say they would like to play the Gator Bowl as scheduled as long as a new opponent can be lined up by Friday.
Several possible opponents have expressed interest, including some that have already played in earlier bowl games. For instance, Marshall (7-6) has said it would play again, according to ESPN. Illinois (5-7) has emerged as a possible opponent as well after missing out on bowl season.
CFP prepared for playoff disruptions
Another possibility is Washington State. The Cougars are preparing to play Miami in the Sun Bowl on Dec. 31. However, the Hurricanes are now in COVID-19 protocols, threatening that matchup as well. If Washington State needs a new opponent, playing Wake Forest would make sense for both sides.
"Overwhelmingly, the captains, they want to play in the Gator Bowl," Wake Forest coach Dave Clawson told reporters. "We've worked really hard to get to a bowl of this caliber, of this prestige. We have a ton of family members that are flying there. We oversold our bowl allotment again."
College football's COVID-19 issues may not stop with the Gator Bowl. In fact, a new College Football Playoff policy opens the possibility that a school could win the national title without even playing a championship game.
The CFP's management committee made the changes during a Tuesday conference. Under the new rules, if one team can play in a playoff game, but the other cannot due to COVID-19, and the CFP cannot reschedule the game, then the team that cannot play will forfeit.
That's not even the most unusual possibility under the new rules. If neither team can play on the scheduled or rescheduled date for the CFP national championship, officials will declare the game a no contest and there will be no champion this year.