The Big 12 was one of two Power 5 Conferences in action on Saturday, but Kansas, Kansas State, and Iowa State might have wished for a postponement in Week 2 of the college football season. All three of those teams were upset by far inferior squads.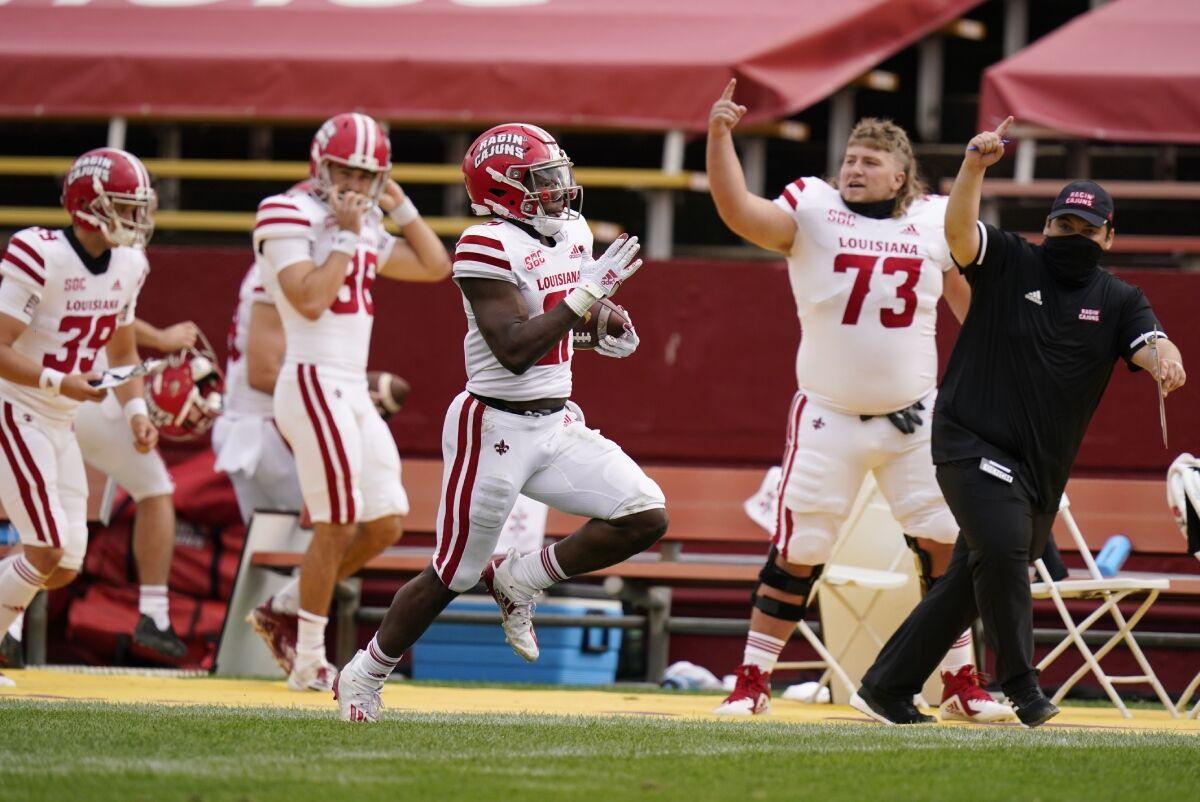 Kansas State and Iowa State were double-digit favorites coming into their games, while Kansas was a six-point favorite against Coastal Carolina. The Jayhawks lost, 38-23.
College Football Week 2 Key Games
| | | |
| --- | --- | --- |
| | Odds/Cover | Over/Under |
| North Carolina 31, Syracuse 6 | UNC -23.5/Yes | 67/Under |
| Georgia Tech 16, Florida State 13 | FSU -13/ No | 49.5/Under |
| Clemson 37, Wake Forest 13 | Clemson -33.5/No | 59.5/Under |
| Notre Dame 27, Duke 13 | Notre Dame -21/No | 50.5/Under |
| Texas 59, UTEP 3 | Texas -44.5/Yes | 56/Over |
| Louisiana-Lafayette 31, Iowa State 14 | ISU -13/No | 56.5/Under |
| Oklahoma 48, Missouri State 0 | OU -50.5/No | 73/Under |
| Coastal Carolina 38, Kansas 23 | Kansas -6/No | 55.5/Over |
| Arkansas State 35, Kansas State 31 | Kansas State -14.5/No | 55.5/Over |
Their rival, Kansas State, was a 14.5-point pick over Arkansas State and lost outright 35-31. Arkansas State was without nine starters who were affected by injuries and COVID-19. That news drove the line from nine to 14. 5 points before Saturday's start.
"Means some other people won some money, I guess," Red Wolves head coach Blake Anderson said after the victory.
Chris Andrews at the SouthPoint sportsbook in Las Vegas told Covers.com that some gamblers took the +500 moneyline and Arkansas State, but the majority of the money bet was on Kansas State.
One gambler at BetMGM is $65,000 lighter after taking the Wildcats straight up, and losing. He would have netted $13,000.
Iowa State Shocker
The biggest stunner on Saturday was Iowa State losing to Louisiana-Lafayette, 31-14. The Cyclones, ranked No. 23 in the AP College Football Poll, were 13-point favorites.
Entering Saturday, Louisiana was 0-31 all-time vs AP-ranked opponents on the road. That was the third-most road losses without a win since 1936. Only North Texas (0-46) and Chattanooga (0-39) had worse records.
Louisiana Lafayette is in the AP Poll for the first time since 1943. pic.twitter.com/jq13ZH3Qq7

— Unnecessary Roughness (@UnnecRoughness) September 13, 2020
One FanDuel customer took advantage of the point spread, putting down $4,200, and pulling in an $8,200 payday.
Texas Only Big 12 Team to Cover
Texas and Oklahoma both looked impressive in their victories, but the Longhorns were the only team in the Big 12 to cover the point spread. The Longhorns clobbered the University of Texas, El Paso, 59-3, easily covering the 44.5-point spread.
One play, one TD for Texas.

Joshua Moore just flew. pic.twitter.com/yZxUpA5Yv1

— Chris Hummer (@chris_hummer) September 13, 2020
The Sooners also easily handled their opponent, defeating Missouri State 48-0. They failed to cover the 50.5 point spread, however.
Clemson Wins, Florida State Upset Again
The No. 1 team in the AP College Football Poll fell a little flat against Wake Forest, but still managed to win, 37-13. The Tigers were 34.5-point favorites, and failed to cover by 24. The over/under, which was at 59, went under.
Clemson was 11-4 against the spread last year, and was 7-1 ATS when favored by 28 or more points.
Florida State was upset by Georgia Tech. It was the fourth consecutive opener the Seminoles lost. They came into the game as 13-point favorites.
One gambler at an MGM Sportsbook bet $100,00 on the Yellow Jackets.
Bad Beat of the Week
Those who took Pittsburgh and gave away 30 points in the Pitt-Austin Peay game covered by halftime. The Panthers rolled up 42 points on the Governors. Then they saw their bets nullified when both teams agreed to shorten the third and fourth quarter from 15 minutes to 10 minutes. The "55-minute rule" caused all tickets to be voided since a full game wasn't played.