While the last 10 days have been an appetizer for college football, the meat of the season begins in Week 2. No teams in the AP Top 25 have played as of yet, but five will make their season debuts on Saturday.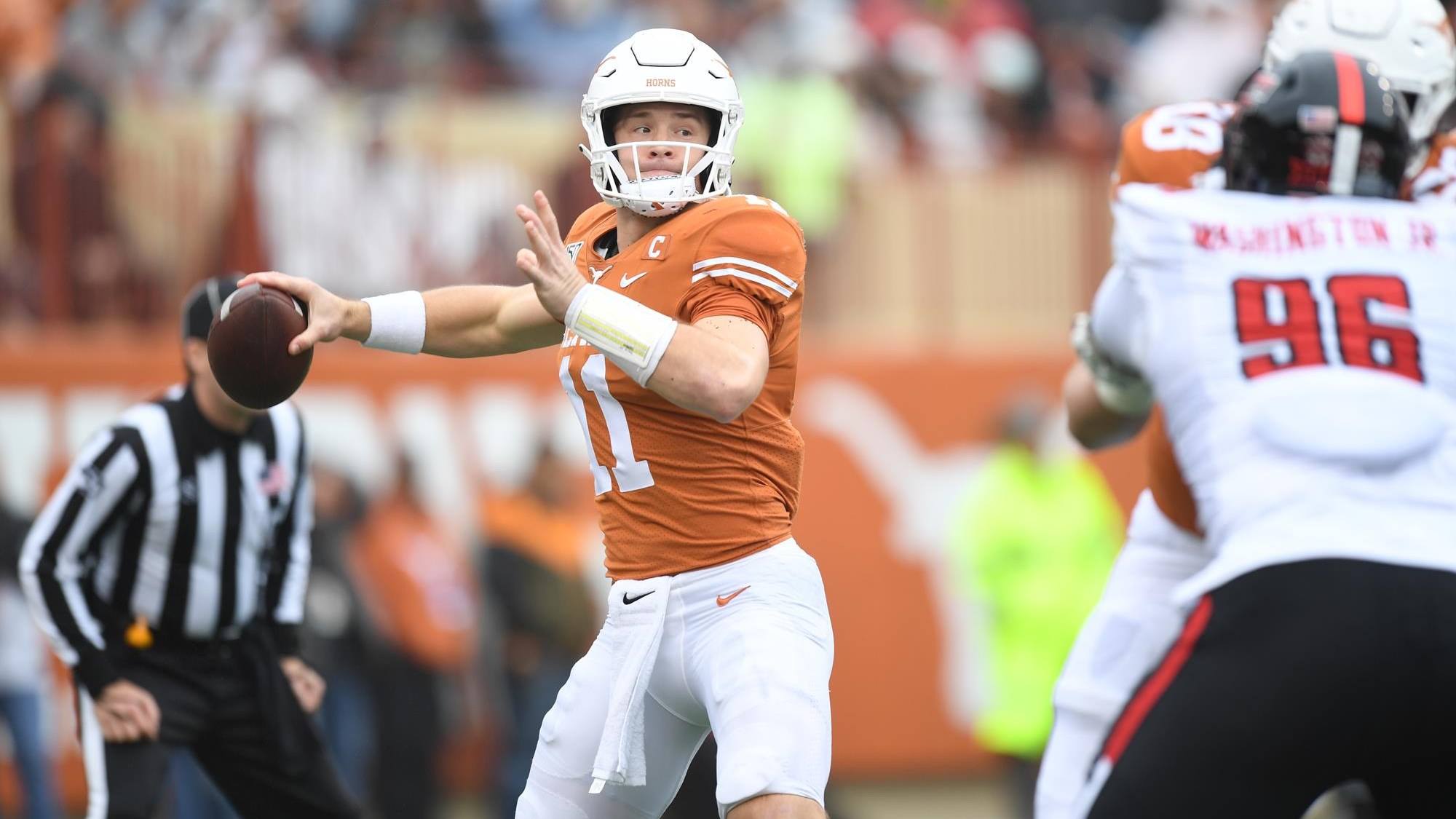 Week 2  is highlighted by No. 1 Clemson traveling to Winston-Salem, North Carolina to take on Wake Forest. The Tigers are favored by 32.5 points over the Demon Deacons. The large point spread shouldn't scare away Clemson backers. The Tigers were favored by 24 or more points 12 times last year, and went 10-2 against the spread in those games. One of those games included Clemson thrashing Wake Forest, 52-3.
---
Week 2 College Football Key Games/Odds
| | |
| --- | --- |
| Teams/Point spread  | Over/Under  |
| UNC Charlotte at Appalachian State (-17) | 60 |
| Georgia Tech at Florida State (-12.5) | 52 |
| Coastal Carolina at Kansas (-6.5) | 56 |
| Western Kentucky at Louisville (-11.5) | 57.5 |
| No. 1 Clemson (-32.5) at Wake Forest | 59.5 |
| Duke at No. 10 Notre Dame (-20) | 53.5 |
| Louisiana-Monroe at Army (-21) | 54.5 |
| Louisiana-Lafayette at No. 23 Iowa St.(-11.5) | 57.5 |
| UTEP at No. 14 Texas (-43) | 58.5 |
| Arkansas State at Kansas State (-10.5) | 55 |
| Syracuse at No. 18 North Carolina (-23.5) | 65 |
| Missouri at No. 5 Oklahoma (-40.5) | 66.5 |
Source: Circa Sportsbook
---
Clemson head coach Dabo Swinney isn't taking Wake Forest lightly, and preached to his team not to either. Swinney told reporters that Clemson's opponent is much better than the point spread would indicate.
"This is a very close football team, well-led team, a very smart team, a committed team, and it's an excited team," Swinney said. "I can't wait to see them play and do what they love to do. It's really exciting to be at this point."
Ranked Teams Generous with Points
Clemson isn't the only team with a large point spread for their opening game. Eleven of this week's games feature spreads of 10 points or more, and of those, five games have point spreads of 20 or more.
Texas, which is No. 14, is handing out 43 points to the University of Texas, El Paso for their Saturday contest in Austin. The Longhorns are the second choice to win the Big 12 at +150. Oklahoma, which is a 40.5-point pick in its game against Missouri, is first at -120.
BIG MAN TD LET'S GET WEIRD MORGANTOWN pic.twitter.com/iaaF8wcNmL

— Longhorn Network (@LonghornNetwork) October 5, 2019
University of Texas head coach Tom Herman told reporters this week that UTEP does have the advantage of playing a game already this season.
"I think we all have been around this game long enough to know that the old adage is true that teams make their biggest improvement from game one to game two," Herman said. "They've already had their game one and we have not. They're going to have had the chance this week to work out some kinks that we're going to probably still be working out, to be quite honest with you."
New Conference, New Opponents for Notre Dame
Tenth-ranked Notre Dame enters Week 2 in a new conference, the ACC. The Fighting Irish will play an 11-game schedule, 10 of which will be against ACC teams. The only non-conference game the school was able to secure is with South Florida next week.
The Fighting Irish host Duke on Saturday and are 20-point favorites. Head coach Brian Kelly told reporters Thursday that dealing with the COVID-19 pandemic has forced him to make some adjustments.
"Look, this team had no spring practice," Kelly said. "We've gotten in 22 of our 25 practices … so there are so many other factors when you put COVID in here that are different than any other opener that I've ever experienced. It's hard to separate the two. It's very difficult to do that."