Dozens of professional golfers will take to the virtual felt on Thursday as they compete in the Chipping All-In charity online poker tournament to benefit the MGM Resorts Foundation's Employee Emergency Grant Fund.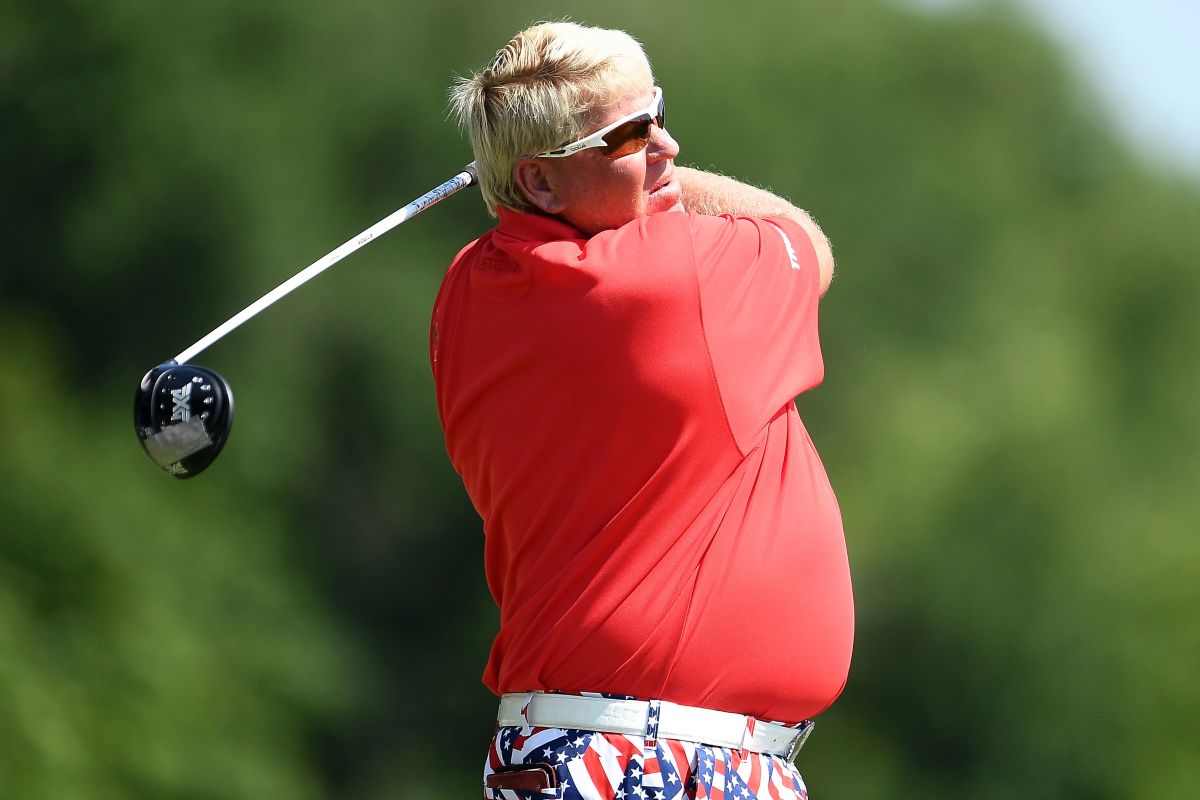 The tournament, which kicks off at noon PST on Thursday, features popular golfers including John Daly, Kevin Na, Michelle Wie, and Jimmy Walker.
Viewers Urged to Donate, Interact with Players
MGM Resorts is presenting the Chipping All-In tournament in conjunction with the World Poker Tour and Loaded, a management firm for online gaming content creators. The event will stream on both Twitch and YouTube.
Details about the tournament are slim. A press release announcing the event confirmed the participation of more than 35 pro golfers, but doesn't note how many players will be competing in total. The top two finishers from each table will advance to the final table where a winner will be determined. There is no mention of a buy-in or prize pool for the tournament.
Viewers can donate to the Employee Emergency Fund during the tournament, with competitors offering personal thank yous to donators during the event. In addition, live player audio will be available throughout the competition, allowing viewers to ask questions of the golfers during play. The event will be hosted by Amanda Balionis, who will curate the questions from viewers.
"It is in our DNA to offer live entertainment and sports experiences to fans worldwide, even in the toughest of times," Lance Evans, senior vice president of Sports and Sponsorships for MGM Resorts, said in the press release. "Chipping All-in will feature some of the world's top PGA and LPGA players, as well as sports and media personalities playing in support of the Employee Emergency Grant Fund."
Other notable confirmed players include Anna Nordqvist, Butch Harmon, and Juli Inkster.
Supporting the Emergency Grant Fund
The MGM Resorts Foundation comprises two different charitable initiatives: a Community Grant Fund, which supports various local charities, and the Employee Emergency Grant Fund, which supports employees in need by providing short-term help in making payments or meeting other financial obligations due to unexpected hardships.
Last month, MGM Resorts announced it would be expanding the eligibility guidelines for the Employee Emergency Grant Fund to make it easier for workers to apply for funds from the foundation during the coronavirus pandemic. In addition, the company donated $1 million to the employee fund.
The needs of current and former MGM employees is likely far greater. The gaming giant began a round of significant furloughs and layoffs in March as the COVID-19 pandemic began impacting the tourism industry. MGM Resorts has since closed all of its properties in the United States. The company has announced that it won't accept any money from the $2.2 billion stimulus package passed in late March, though it may take advantage of federal loan guarantees.