Michelle Wie stood outside the clubhouse after a painful round of golf, both mentally and physically, talking to reporters covering the Women's PGA Championship. The 84 she shot matched her highest round as a pro, and was her worst score in a major championship.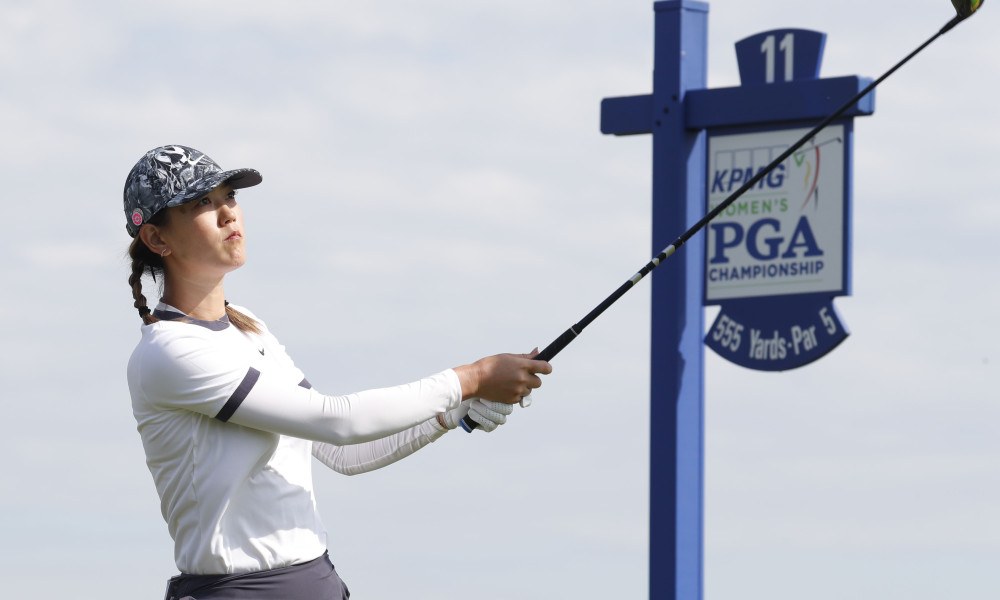 The 29-year-old had shot rounds in the 80s before in major championships, but this one was different. This one hurt. Coming back from a two-month layoff after aggravating an October wrist surgery, Wie tried in vain to play, but was seen several times icing her right wrist and grimacing after hitting an iron shot out of the rough.
What ached more than her limb was her heart. That was obvious as she was answering questions. After a couple of questions Wie could not keep her composure, breaking into tears during one of her answers.
"Yeah, it's hard," Wie said. "It's just one of those situations where I'm not, you know, I'm not entirely sure how much more I have left in me so even on the bad day I'm just like trying to take time to enjoy it. But it's tough."
Confronting Athletic Decline
Wie wasn't expected to do much at this event. She hadn't played since missing her second consecutive cut at the Lotte Championship in mid-April. She missed the cut at the season's first major, the ANA Inspiration, the week before.
Two months before that, she withdrew from the HSBC Women's World Championship because of her wrist.
Playing this week was in doubt. Wie was 200/1 to win, and knew before the tournament began this was going to be a challenge.
"I'm feeling hopeful," Wie said. "It's still a process that I'm going through. So, going to hopefully playing this week — play this week and hopefully feel good and just been doing a lot, lot of rehab, you know, to try and get back as fast as I can and, you know, the doctors and I have been working together."
It went worse than Wie could have imagined. She carded six bogeys, two double-bogeys and a quadruple bogey.
"It was kind of a little foolish to think that I would shoot really well, just hitting golf balls last week, at Hazeltine," Wie said. "It's a tough golf course but I'm really, really happy that I played. Just feeling a lot of joy just being out there, and, you know, competing again. It's going to take time and I've just got to be patient and thankfully I have all afternoon to get warm again and take care of my wrist."
She followed up her 84 with an 82, and missed the cut by 17 strokes.
Sympathy from Competitors
Lydia Ko, who said Wie was a role model for her growing up, was her playing partner in the first two rounds, and said it was hard to watch.
"I mean clearly she loves the game and she's passionate about it and she's not out there just because she's a golfer, professional golfers. She loves it," Ko said. "She loves being out here with the girls and that's why even though she's — she has to go through the treatments and everything, she keeps coming out and trying, and I think it also shows what an amazing sport golf is but she's definitely got nothing to lose. She's proven herself in all different levels. She's a U.S. Women's Open Champion, but it shows how much she loves the game."
Now Wie might have to come to terms that her body, which has been playing tournament golf for nearly 20 years, might be betraying her. It's a scenario she's not ready to accept.
"If I had my choice, I would be playing all through this but lot of people in my ear telling me, reminding me what has happened in the past," Wie said. "So, it's definitely been harder. It's hard to sit out but you got to listen to people that know what they're talking about."