The PGA Tour Champions has not been the boon for John Daly that many thought, but the fourth year member of the tour is still trying to find his way in the new environment. Daly will tee it up on Friday at the Rapiscan Systems Classic, where is listed at 400/1 to win.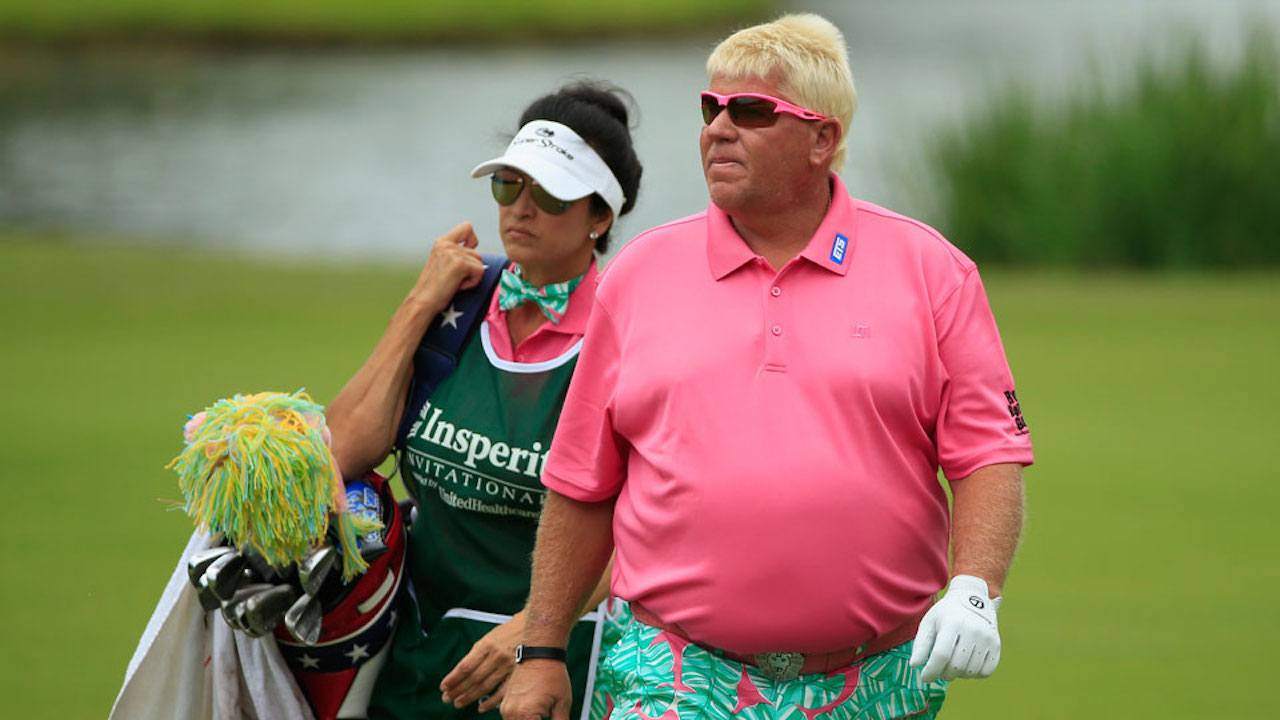 Fallen Oak in Biloxi, Mississippi is one of the longer golf courses the players see during the year, and Daly told the Sun Herald it might give him an advantage. He leads the tour in driving distance, much like he did when he was on the PGA Tour.
"I think the longer hitters have a better chance if they are hitting it straight," Daly said. "Bottom line is it doesn't matter these guys, even the short hitters can win out here because everybody can putt. It all comes down to a putting contest out here every week."
Putting Achilles Heel
That is one statistic that Daly desperately needs to improve upon. He is 69th in putting average, and knows that if you can't roll the rock, it's going to be tough out here.
Daly is 52nd in greens in regulation, and has marveled at players who excel in that area.
"It's been a grind because the courses are shorter and it takes driver out of my hands, except for a place like this," Daly said. "The guys are so good from 150 yards and in."
After winning in 2017, Daly has had just four top-10 finishes. This year he finished tied for 20th in his first event, then struggled in his next two, finishing 73rd and 76th.
The tour was on a three-week break, but Daly was practicing and playing casual rounds. He decided, though to walk away for a week to try and heal up mentally.
"I took a week off, didn't even tough a club," Daly said. "Just step away from it a little bit. I'm fresh which helps."
Langer's Back
Bernhard Langer makes his return after missing two events. Langer had suffered an open wound injury and had to withdraw from the Cologuard Classic. He then skipped the Hoag Classic.
The tour has been on a three-week break and Langer was able to heal sufficiently. It is unlikely he will have any rust on him. The 61-year-old has played in three events this year, winning one, and finishing second and third in the other two.
Langer is one of the favorites this week at 5/1.
Stricker Defending Champion
The other top pick is defending champion Steve Stricker. He won last year by a stroke over Billy Andrade. He told reporters after his victory last year, that it was a battle.
"Anytime you're trying to win a golf tournament, it's challenging and tough," Stricker said. "You've got nerves to deal with, and when things don't go well you think that you're not going to win.  You've got to ride that emotional roller coaster and it was no different.  It was good to come down the stretch and hit the shots that I needed to hit down the stretch and finish it off the way I should."