The final qualifiers for the Champions League knockout rounds will be determined on Wednesday, when the last two positions in the Round of 16 are determined.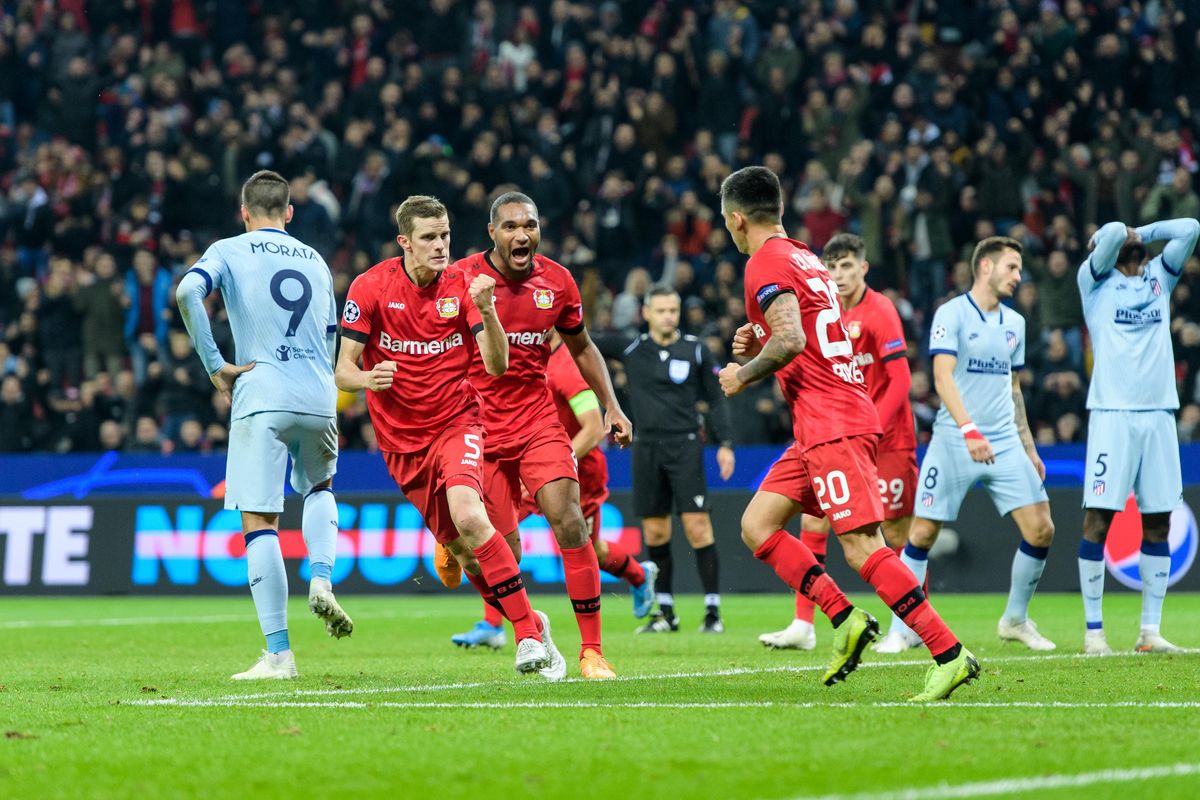 While most of Wednesday's matches will have minimal impact on the knockout stage bracket, both Group C and Group D still have one spot open for clubs that want to continue their Champions League runs.
Everyone Still Alive in Group C
In Group C, Manchester City has eased to 11 points to take first place in the pool. Shakhtar Donetsk (six points), Dinamo Zagreb (five), and Atalanta (four) all still have a shot at the second knockout phase position, and even the team that finishes third will at least earn a transfer to the Europa League competition.
Shakhtar is in the best position, as it will host Atalanta in Ukraine. Shakhtar knows it will go through with a win and will have a reasonable chance of advancement with a draw, but manager Luis Castro isn't taking anything for granted.
"Both teams want to make it to the Champions League Round of 16," Castro told reporters. "I think the chances are absolutely even, 50/50. We are facing a very interesting match between great teams with strong footballers. The competition will last to the very end."
Bookmakers agree with that assessment, with FanDuel Sportsbook making both Shakhtar and Atalanta +155 picks to win the game outright, while a draw can be backed at +280 odds.
Meanwhile, Dinamo Zagreb must win at home against Manchester City to have any chance of advancement. While City may not play its best lineup, the two-time defending English champions are still a -165 favorite on the road against Dinamo (+380), which needs both a win and some help from Atalanta to advance in Champions League play.
Atletico, Leverkusen Fighting for Final Spot
The situation is a simpler in Group D, where Atletico Madrid (seven points) and Bayer Leverkusen (six) are in competition for the second position behind Juventus, which has run away with the group on 13 points.
Atletico has a major advantage, as the Spanish side is a huge -600 favorite over Lokomotiv Moscow at home, while Leverkusen (+100) is in for a tougher test against Juventus (+260). Atletico also has the away goals advantage in case of a tie with Leverkusen, meaning that the only way the German side can get through is with a win combined with a loss or draw by Atletico Madrid.
---
Champions League Odds (Wednesday)
Shakhtar (+155) vs. Atalanta (+155)
Dinamo Zagreb (+360) vs. Man City (-160)
Olympiakos (-210) vs. Red Star Belgrade (+600)
Paris Saint-Germain (-650) vs. Galatasaray (+1700)
Leverkusen (-105) vs. Juventus (+260)
Atletico Madrid (-600) vs. Lokomotiv Moscow (+1900)
Club Brugge (+200) vs. Real Madrid (+125)
Bayern Munich (-310) vs. Tottenham (+650)
Odds via FanDuel Sportsbook
---
The biggest question mark for Atletico is its current form. The team has only won one of its last eight games across all domestic and international competitions. However, manager Diego Simeone sees the Champions League match against Lokomotiv as the perfect time to turn things around.
"I believe in my team. I believe in the players and in these difficult moments they are continuing behind the same philosophy," Simeone told reporters. "The results show our reality and we have the challenge of reversing it. I believe in the team from what I see because they work hard. They are showing me what I want to see, and the results will come accordingly."