Chad Brown added to his record-extending seventh consecutive Belmont Park Spring/Summer training title when the conditioner racked up 47 victories. Brown's 47 victories eclipsed David Jacobson's 2013 mark of 44 set over a 56-day meet. Brown's 47 came in 44 days.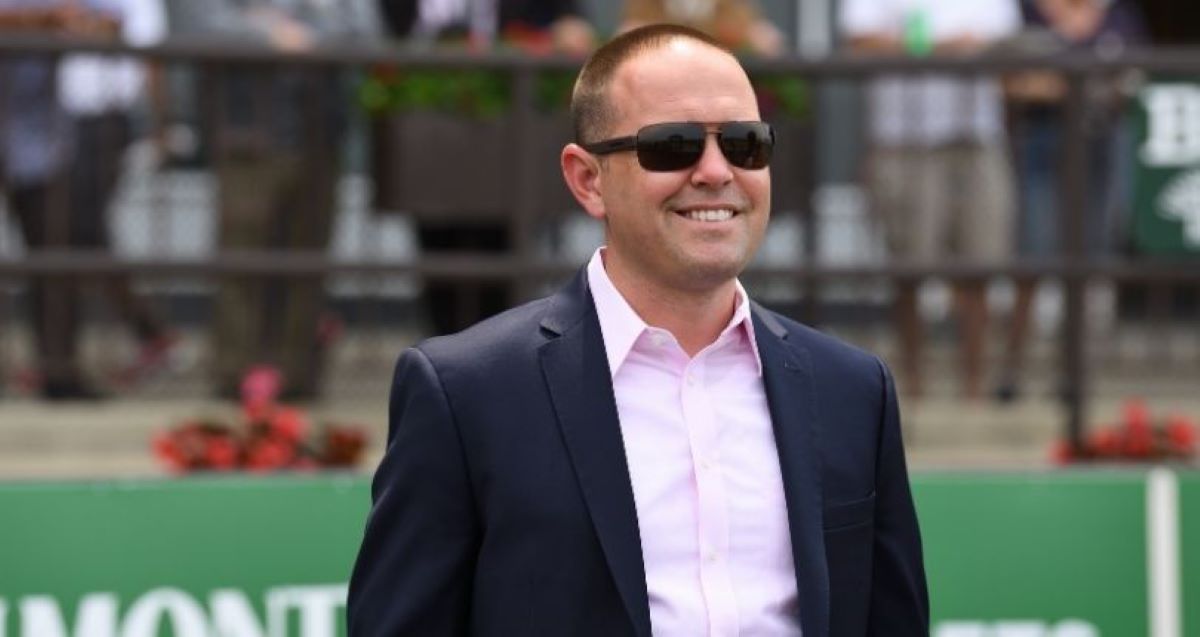 "My team should be very proud of themselves and proud of what they did," Brown told the New York Racing Association. "Obviously, it's never been done and they deserve every bit of it."
Of Brown's 47 victories, 12 came in graded stakes. The highlight there came during the Belmont Stakes Racing Festival where he won four of the eight Grade 1 races. Those came with Jack Christopher in the Woody Stephens, Regal Glory in the Just a Game, Bleecker Street in the New York, and Tribhuvan in the Manhattan. Brown added a fifth Grade 1 on Saturday when McKulick captured the Belmont Oaks.
He won five Grade 2s, including his fifth consecutive score in the Fort Marcy, and two Grade 3s.
Brown hit 30% and sent you to the window 65% of the time
Brown won a sterling 30.72% of his 153 races (47-30-22). Trainers consider 20% a good season. His horses finished in the money nearly 65% of the time, banking $5,776,633.
"This was a historic meet for me, my team, my clients and – most importantly – the horses who do all the work," Brown said. "I'm a very fortunate person to be around the horses, staff and owners. I'm so happy for all of them."
Christophe Clement finished a distant second with 33 wins. Todd Pletcher, who enjoyed a strong meet after winning the Belmont Stakes with Mo Donegal, was third with 25.
Jockey race comes down to the wire
Compared to Brown winning the training title running away, the riding title came down to Sunday's final day. Irad Ortiz Jr. came into that final day one win behind Dylan Davis and wasted no time in drawing even, winning the first race aboard Lady Yellen. He pulled ahead four races later, piloting First To Act across the wire.
At that point, both riders had two races remaining. Ortiz gave himself a two-race cushion when he won the seventh race aboard 5/2 favorite Queen Bourbon. That was his 48th and final victory of the meet. And he needed it after Davis won the final race of the meet with Dream of a Day to finish one back at 47.
"It feels great. Honestly, we've been working so hard since the year started," said Ortiz, who won his 19th NYRA circuit title. "Hard work, a lot of dedication. We've been out there every day that they ask for me. It feels good when you win a title. We love to win the meet; it's not easy."
Ortiz won the Belmont Stakes and Brown's record-setter
Ortiz won his second Belmont Stakes. He also rode Pletcher's Dynamic One in the Grade 2 Suburban and Brown's Bleeker Street and McKulick in their stakes victories. Ortiz finished the meet 48-32-20 in 174 starts, winning 27.59% of his starts and finishing in the money 57.47% of the time. He banked $5,149,496.
For good measure, Ortiz won Brown's record-breaking 44th race on July 4 aboard Demandsrespect. He won his riding title after missing a week while riding Wesley Ward's horses at Royal Ascot.
Manny Franco finished third with 40 wins.
Michael Dubb won the Belmont Park's owner's title with 16 victories. That surpassed Klaravich Stables, NYRA's dominant barn, by two victories. Dubb's horses won $1,524,821 with a 16-10-7 mark in 61 starts – a 26.23 win percentage. His Hot Peppers won two stakes races, including the Jersey Girl and Saturday's Grade 3 Victory Ride.
The NYRA segues right into its summer Saratoga meet, which begins Thursday with a 10-race card.