The Houston Rockets worked out a deal with the Minnesota Timberwolves, Atlanta Hawks, and Denver Nuggets on Tuesday that will see 12 players move to new teams in one of the most complex deals in recent NBA history.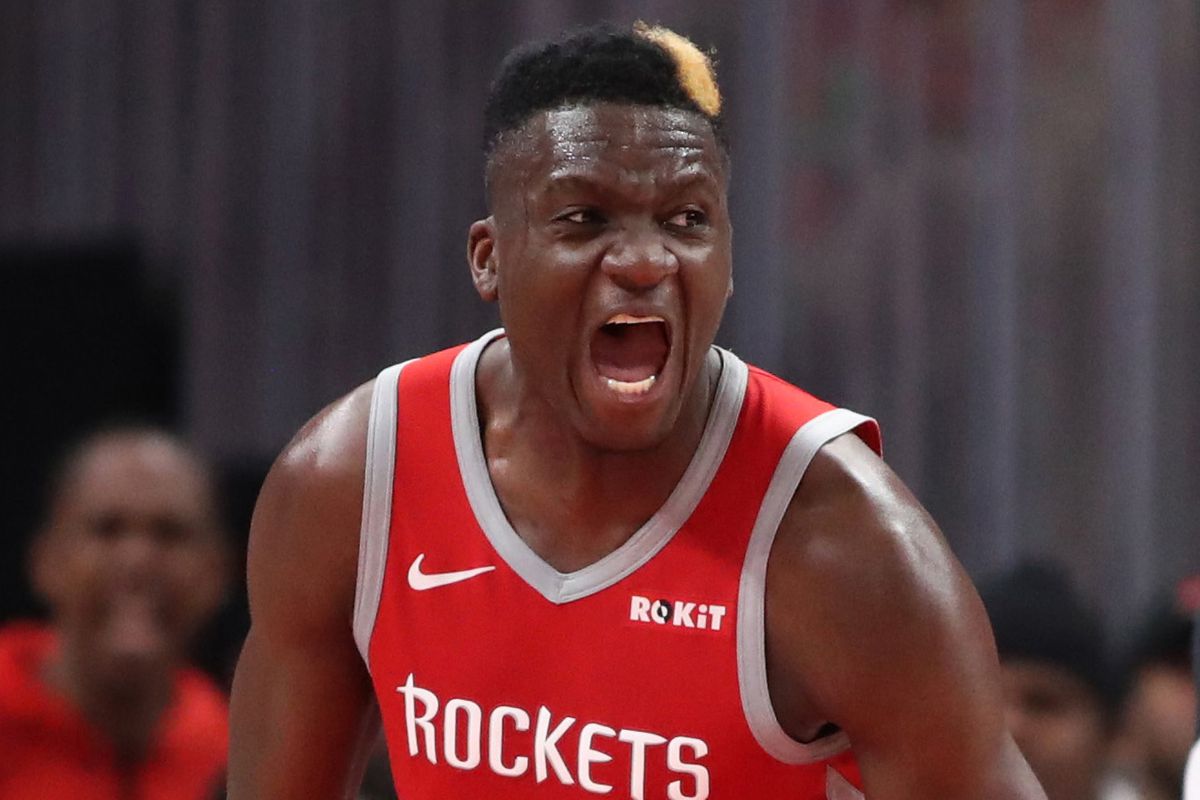 The Rockets picked up Timberwolves forward Robert Covington, with Houston center Clint Capela heading over to the Hawks.
A Carousel of Picks and Players
Multiple first-round picks changed hands as part of the deal, with Minnesota picking up Houston's 2020 first-rounder before turning that around and dealing it to Denver for Malik Beasley and Juan Hernangomez. The Timberwolves also picked up (and kept) Atlanta's 2020 first-round pick, which comes via Brooklyn.
The Atlanta/Denver/Houston/Minnesota trade — 12 players — is the biggest NBA deal since the Knicks moved Patrick Ewing to Seattle in 2000, according to ESPN's @BobbyMarks42.

— Adrian Wojnarowski (@wojespn) February 5, 2020
Houston also added a 2024 second-round pick from Atlanta, one that initially belonged to the Golden State Warriors.
Covington and Capela should make the most immediate impact on their new teams. Covington averaged 12.8 points and 6.0 rebounds this season with the Timberwolves, numbers that are almost identical to his career averages. Covington also defends well, and was named to the 2017-18 All-Defensive Team.
The 25-year-old Capela is putting up some of the best numbers of his career so far this season. He averaged 13.9 points and 13.8 rebounds with the Rockets while blocking 1.8 shots a night. Capela has spent the entirety of his NBA career with Houston, which drafted him in 2014.
---
Who Got What in the Four-Team Trade
Houston Rockets: Robert Covington, Jordan Bell, 2024 second-round pick
Atlanta Hawks: Clint Capela, Nene Hilario
Minnesota Timberwolves: Malik Beasley, Juancho Hernangomez, Jarred Vanderbilt, Evan Turner, 2020 first-round pick
Denver Nuggets: Shabazz Napier, Noah Vonleh, Keita Bates-Diop, Gerald Green, 2020 first-round pick
---
The Nuggets picked up Shabazz Napier in the deal, who has scored 9.6 points per game this year with Minnesota. They'll also add Keita Bates-Diop, who was averaging 6.8 points a night off the bench.
The Hawks also waived Chandler Parsons – who had an expiring $25.1 million contract – in order to make roster room for the deal. Parsons was scoring just 2.8 points per game after once being a double-digit scorer for Houston and Dallas earlier in his career. He played in just five games this season before being injured in a car accident last month.
Rockets Go Small, Succeed Without Capela
Of the four teams involved in the swap, the Rockets have the best shot at making a title run. FanDuel Sportsbook lists Houston as a +1500 pick to win the NBA Championship this season, putting them in a second tier of contenders behind the Lakers (+290), Bucks (+300), and Clippers (+340).
This deal improves Houston's chances in a few ways. While the loss of Capela hurts, Houston had been increasingly reliant on smaller lineups as the season moved on. The Rockets went 10-1 in games in which Capela hasn't played, suggesting he wasn't a necessary part of their rotation after all.
In addition, Houston remains $12 million under the salary cap. That could come in handy this week, as the Rockets may look to make further deals ahead of Thursday's trade deadline.
The Nuggets (+2300) are also a solid playoff team with some hopes of making a deep run. But this deal was more about Denver's future, as they picked up a first-round pick and some parts that could deepen their rotation in exchange for Beasley.
Minnesota (+16000) and Atlanta (+25000) have two of the worst records in the NBA, and both are looking to the future with this deal. The Hawks picked up Capela to get a major upgrade at center for what will likely be a late first-round pick, while Minnesota received that pick along with a slew of young players who might someday be contributors for a winning team.