Boxing superstar Canelo Alvarez and Golden Boy Promotions have reached an agreement that will allow Alvarez to move forward as a free agent.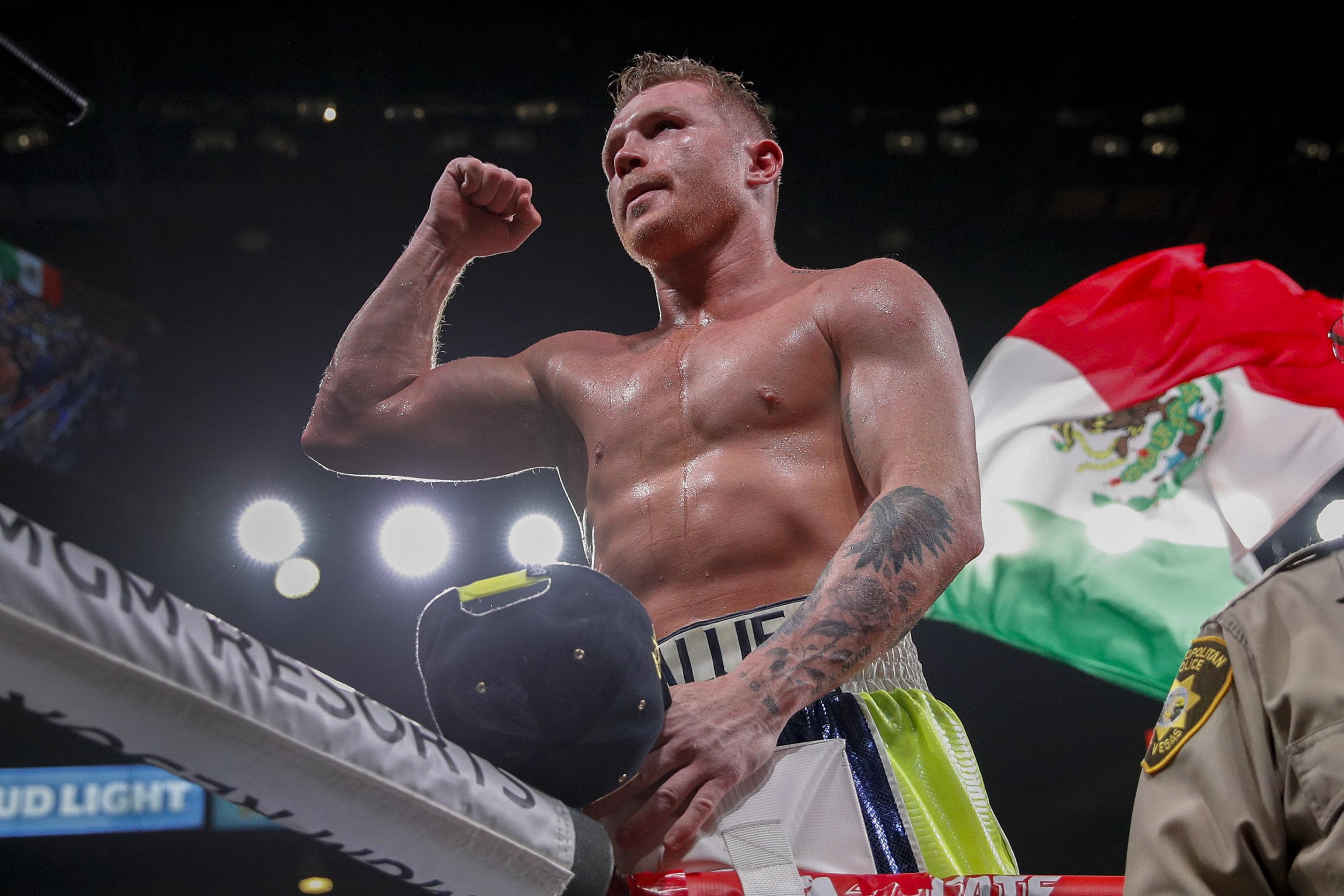 The move will also sever ties between Alvarez and streaming service DAZN.
Alvarez Plans to Fight in December
Alvarez signed an 11-fight, $365 million deal with DAZN back in 2018, a decision that moved his fights from pay-per-view to the subscription sports streaming service. However, that agreement was made between DAZN and Golden Boy, not Alvarez himself.
Alvarez's manager Eddy Reynoso confirmed the news in a statement released on Friday. He also said that he and Alvarez plan to fight before the end of 2020.
"All this time we have been working very hard in the gym with a lot of responsibility and discipline, to be in great physical shape and ready to fight this year and it will be," Reynoso said.
ESPN reported that Alvarez (53-1-2, 36 KOs) is pursuing a fight against IBF super middleweight champion Caleb Plant (20-0, 12 KOs) for Dec. 19.
Alvarez last fought in November 2019 when he knocked out WBO light heavyweight champion Sergey Kovalev in the 11th round. Since then, Alvarez's relationship with both DAZN and Golden Boy has soured significantly.
DAZN Bemoans Lack of Premier Opponents
Alvarez filed suit against the two companies seeking $280 million or more in damages to cover the $35 million guarantee for each of eight remaining fights on his contract. DAZN sought to lower that guarantee due to the fact that it believed Alvarez wasn't fighting "premier opponents." When Golden Boy proposed a bout against Calum Smith for fall 2020, DAZN offered to pay just $17.5 million to Alvarez for the fight.
Golden Boy's deal with DAZN requires two Alvarez fights each year. At least one must feature a premier opponent, and DAZN holds the sole discretion to determine who qualifies for that designation.
On Friday, Golden Boy Promotions chairman Oscar De La Hoya said that all parties are leaving the legal issues behind them.
"The lawsuit was resolved to everyone's satisfaction and we wish Canelo the best going forward," De La Hoya said in a statement. "In the strong partnership with DAZN, we will continue showcasing our wide array of talent, including rising superstars like Ryan Garcia, Jaime Munguia and Vergil Ortiz Jr., all of whom have the talent and potential to become the next biggest star in our sport."
Alvarez recently blasted De La Hoya during an interview with The Athletic.
"You can see there's no loyalty in him," Alvarez said via an interpreter. "He changed trainers during his career. He changed managers in his career. So there's no loyalty. That's the way he is. We see it now."
According to The Athletic's Mike Coppinger, Alvarez's December fight could land on Showtime PPV. It's unclear if Alvarez plans to sign with another promoter to help him book future fights.