One of the world's most popular chess streamers and one of the game's brightest young stars will each have a chance to play for the World Chess Championship later this year as Hikaru Nakamura and Richard Rapport have qualified for the 2022 Candidates Tournament.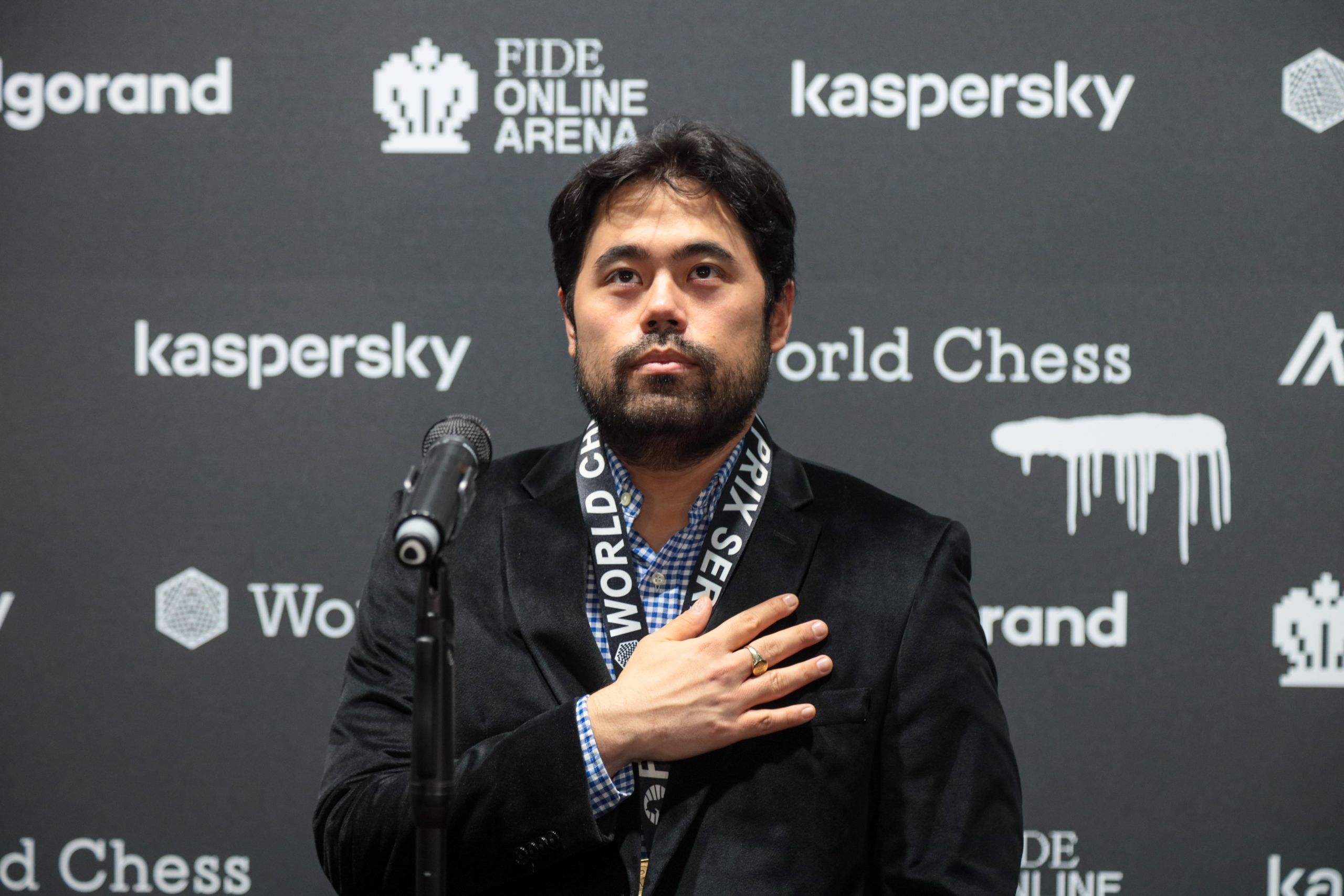 The winner of the 2022 Candidates Tournament, which will take place in Madrid beginning on June 16, will face off against Magnus Carlsen for the World Chess Championship in 2023.
Nakamura stages comeback to beat Esipenko at Grand Prix
Nakamura and Rapport both qualified through the FIDE Grand Prix, a series of three tournaments that awarded a total of two spots in the Candidates Tournament. Initially, 24 players joined the series, with each playing two tournaments. The two players with the best overall point total – based on their finishing positions – earned the positions.
Rapport put himself in excellent position after reaching the semifinals of the first event in Berlin in February, then winning the second event in Belgrade. That left him in the clubhouse on 20 total points while many of the top contenders participated in the third leg, also in Berlin.
Meanwhile, Nakamura had already won the first Berlin tournament, putting himself in position to grab one of the top two spots. The American found himself facing Andrey Esipenko with Black in his final round-robin game, knowing a win would clinch first place in Pool A and send him to the semifinals.
In a highly tactical fight, Esipenko found a knight maneuver that Nakamura missed to secure an advantage. The Russian failed to convert cleanly, and Nakamura said that he had an easy time playing even in a challenging position.
"The great thing is in the position either I'm lost or I'm completely fine, but I have maybe one or two choices every move, and I just have to find a good move," Nakamura said afterward. "It was actually quite pleasant, in a way, because there isn't much to do. Either I'm fine or I'm lost."
Esipenko failed to find the win, then declined an easy draw. Instead, Esipenko blundered with Rf1 on the 35th move and resigned just three moves later after Nakamura went up an exchange in a superior position.
Rapport reaches first Candidates Tournament
That win, combined with other results in the tournament, meant that nobody can catch either Nakamura or Rapport regardless of who ultimately wins the final Grand Prix tournament.
Today's Youtube Vid: Not Caring My Way To the Candidates https://t.co/4T3yk5D2ZC via @YouTube

— Hikaru Nakamura (@GMHikaru) March 28, 2022
Nakamura will now make his second Candidates Tournament appearance, having reached that stage in 2016 as well. At that time, the American finished seventh out of the eight players. The 26-year-old Rapport will play in the Candidates Tournament for the first time this year.
While online sportsbook Bwin has posted odds for the Candidates Tournament, it hasn't listed either Nakamura or Rapport at this time. Fabiano Caruana rates as the +200 favorite, with youngster Alireza Firouzja at +250. Ian Nepomniachtchi, the last challenger to Carlsen, comes in as a +1600 long shot to go back to the title match. Bwin is offering +110 on any other player to win the tournament.
The status of Sergey Karjakin may be limiting oddsmakers' ability to post a full listing at this time. FIDE suspended Karjakin for six months after he made repeated social media posts in favor of Russia's invasion of Ukraine. The Chess Federation of Russia has appealed that decision, as it would prevent Karjakin from taking his spot in the Candidates Tournament. If Karjakin can't play, then the highest-rated eligible player will fill that spot – likely Ding Liren of China.