Eight of the world's top grandmasters will meet in Madrid starting on Thursday with a trip to the Chess World Championship on the line as they compete in the 2022 Candidates Tournament.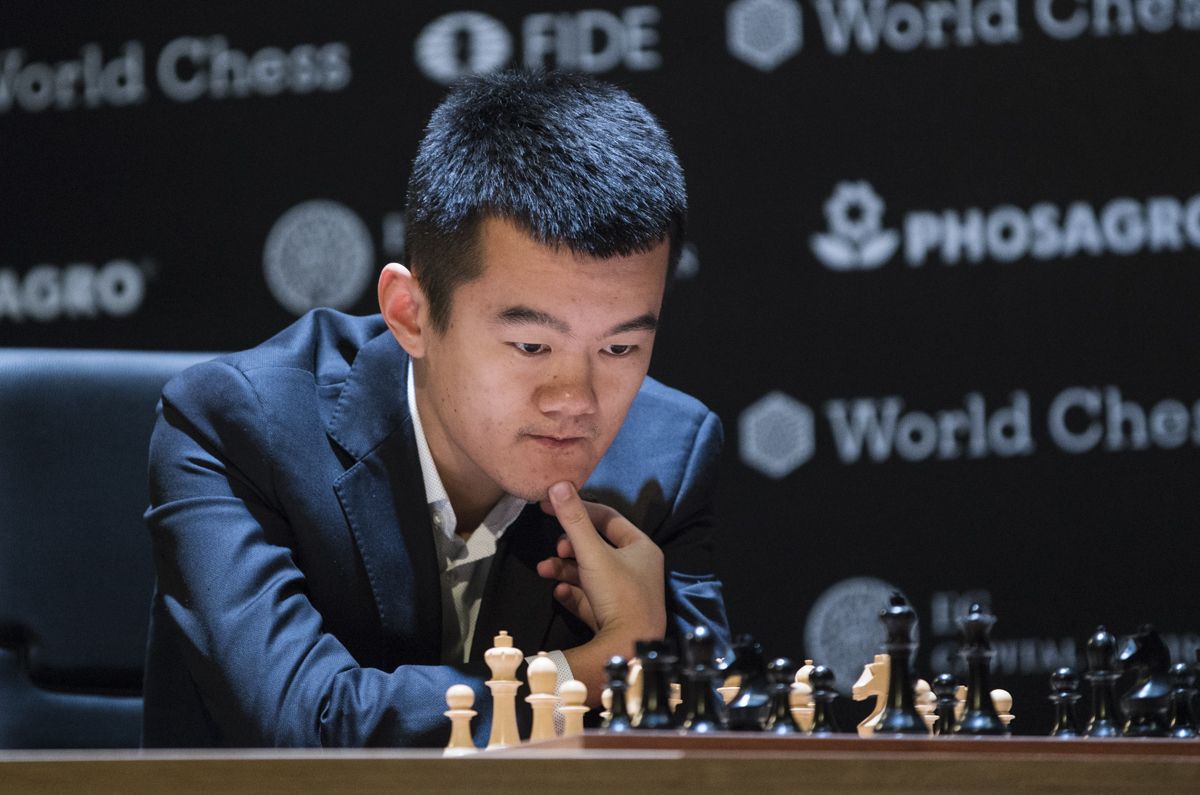 The winner of the double round-robin event will potentially take on Magnus Carlsen for the World Chess Championship next year.
Carlsen undecided on defending title
To be clear, the winner will earn a spot in the next championship match. The question is whether or not Carlsen will participate. Since beating Ian Nepomniachtchi in the 2021 World Championship, Carlsen has said several times that he is leaning toward not defending his title unless his next opponent presents a new and interesting challenge.
Carlsen singled out young prodigy Alireza Firouzja as an opponent who could motivate him for another match. Should Carlsen drop out, the top two finishers in the Candidates Tournament will instead battle for the title.
---
2022 Candidates Tournament Odds (via DraftKings Sportsbook)
Ding Liren: +200
Fabiano Caruana: +250
Alireza Firouzja: +400
Hikaru Nakamura: +800
Ian Nepomniachtchi: +800
Jan-Krzysztof Duda: +1000
Richard Rapport: +2000
Teimour Radjabov: +3500
---
Chinese grandmaster Ding Liren comes into the Candidates Tournament as the favorite to win the event. DraftKings Sportsbook rates Ding as a +200 pick, just ahead of American (and former championship challenger) Fabiano Caruana, who stands at +250.
It's not just oddsmakers who see Ding as a favorite for the tournament. Recently, former world champion and chess legend Garry Kasparov told Anna Rudolph that he pegged Ding as the top choice to win the Candidates Tournament as well.
"Why?" Kasparov said. "Just look at his games."
Depth of contenders in Candidates Tournament
Kasparov also pointed out Caruana as a threat because of his previous World Chess Championship experience. He also gave praise to Jan Krzysztof Duda, the young Polish grandmaster who has played well over the past two years in a variety of live and online events, particularly against Carlsen himself.
Duda enters the Candidates Tournament as a +1000 pick, but remains confident.
"Since I was six or seven, I have been convinced that one day I would become the world champion," Duda told Dawid Czerw for Chess.com. "It was quite obvious to me."
Alireza (+400) stands as the most fascinating contender at the Candidates Tournament. At just 18 (he'll turn 19 during the tournament), many fans and pundits believe Alireza will become World Chess Champion sooner or later. He comes in with a realistic chance to win the event, though his relative lack of experience means he's not the favorite this time around.
Another fan favorite is American grandmaster Hikaru Nakamura (+800), who's spent more time streaming chess than playing over the board in the past few years. Nakamura earned his way into the field by winning the 2022 FIDE Grand Prix, and while he currently ranks No. 11 in the world, he was once as high as No. 2.
The Candidates Tournament wraps up on July 5, when players will compete in tiebreakers, if necessary. Along with a berth in the World Championship, players are also competing for €500K ($520K) in prize money, with the winner taking home a base prize of €48K ($50K) along with performance bonuses based on each player's score.