Brooks Koepka had a short, profane, and possibly costly remark when asked about the state of his golf game last Sunday.
"Still s***. Still s***. Putting better," Koepka told reporters after his final round at the Arnold Palmer Invitational. The obscenity might earn a fine from the PGA Tour, but it's the least of Koepka's worries.
That answer, while honest, was born out of frustration. Koepka is still trying to regain the golf form that earned him four major championships in three years.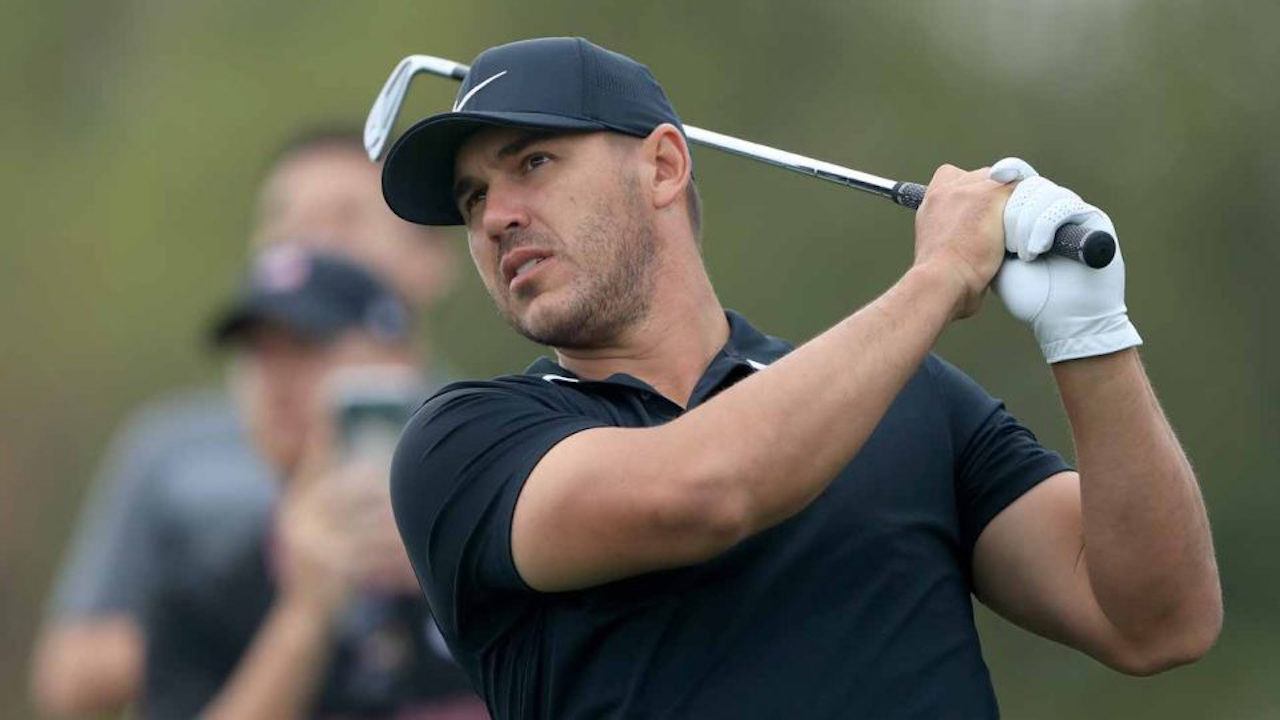 The former No. 1 golfer in the world enters this week's The Players Championship as a 29/1 pick, down from opening odds at FanDuel of 18/1.
In three tournaments this year, Koepka has missed the cut, and finished tied for 43rd and 47th. In 10 rounds, six of them have been over par, including a career-high 81 at Saturday's Arnold Palmer Invitational. To be fair, the conditions were brutal at Bay Hill, with cold temperatures and high winds, but Koepka still took some of the blame.
"I didn't play very good," Koepka said after the round. "It's tough. You would've taken 2 over today."
Koepka Not Blaming Bad Golf on Knee Injury
One factor Koepka refuses to use as a crutch for his poor golf is his injured left knee. The 29-year-old hurt it early last year, and played through last season in pain. He underwent a stem cell injection after the Tour Championship in August. With some rehab, Koepka thought he was ready. He started the 2019-2020 PGA Tour season at the Shriners Hospitals for Children Open on Nov. 6, but shot 70-71 and missed the cut.
Two weeks later in South Korea at the CJ Cup at Nine Bridges, Koepka hit a wet patch of concrete and slipped, re-aggravating the knee. He ended up withdrawing, and then shut it down for the rest of 2019, including missing the Presidents Cup.
When he returned in January, Koepka said the knee wasn't 100 percent, but that he was ready to golf. He started his season overseas, finishing tied for 34th at Abu Dhabi and tied for 17th at the Saudi Invitational.
Since he hit the states, however, he has struggled. Koepka told reporters on Sunday that it is his game, not his knee that is the cause for his slump. He did say he was seeing improvement.
"It's coming together piece by piece," Koepka said. "So the way I see it, the putting hasn't quite been there, the touch hasn't been there, but now that I found that, I found a little bit of rhythm there, just build on that. I think I'm very pleased with short game, very pleased. And that was kind of the part that's been, that felt really far away, where this week it was kind of a flip-flop. Long game, I don't know, it feels so unorthodox and, but it will come. It's only a matter of time."
World Ranking, Masters Odds Drop
Time is something that Koepka has to worry about in trying to get his golf game back. The Masters is less than a month away, and finding his form before then will be a challenge. He in the midst of the three-week stretch, with The Players Championship his third event in as many weeks. After the Players, he will only have the WGC Match Play before the Masters.
"To tell you the truth. I mean, I would never play more than three weeks in a row," Koepka said. "But obviously sometimes things happen and the only way I see getting through this is playing. That's my way of trying to grind and work it out and figure it out."
His results have had a impact on his Official World Golf Ranking, as well as his odds to win the Masters. He has slipped from No. 1 to No. 3 in the rankings in just two months.
Oddsmakers have also dropped his chances of winning his first green jacket. A month ago he was the co-favorite with Tiger Woods and Rory McIlroy at 10/1. Now he sits at 12/1.
Koepka believes his golf fortunes can change quickly.
"One swing and it was like, boom, off and running," Koepka said. "You find that one feeling and sometimes that's why I think it's important to play or to get out there."