DraftKings posted a prop bet on which team Cam Newton will play for next after the New England Patriots cut him when Bill Belichick decided to start rookie Mac Jones. The Dallas Cowboys are the leading contender to sign Newton at +500 odds. The Houston Texans, Washington Football Team, and Pittsburgh Steelers are also leading contenders to land Newton.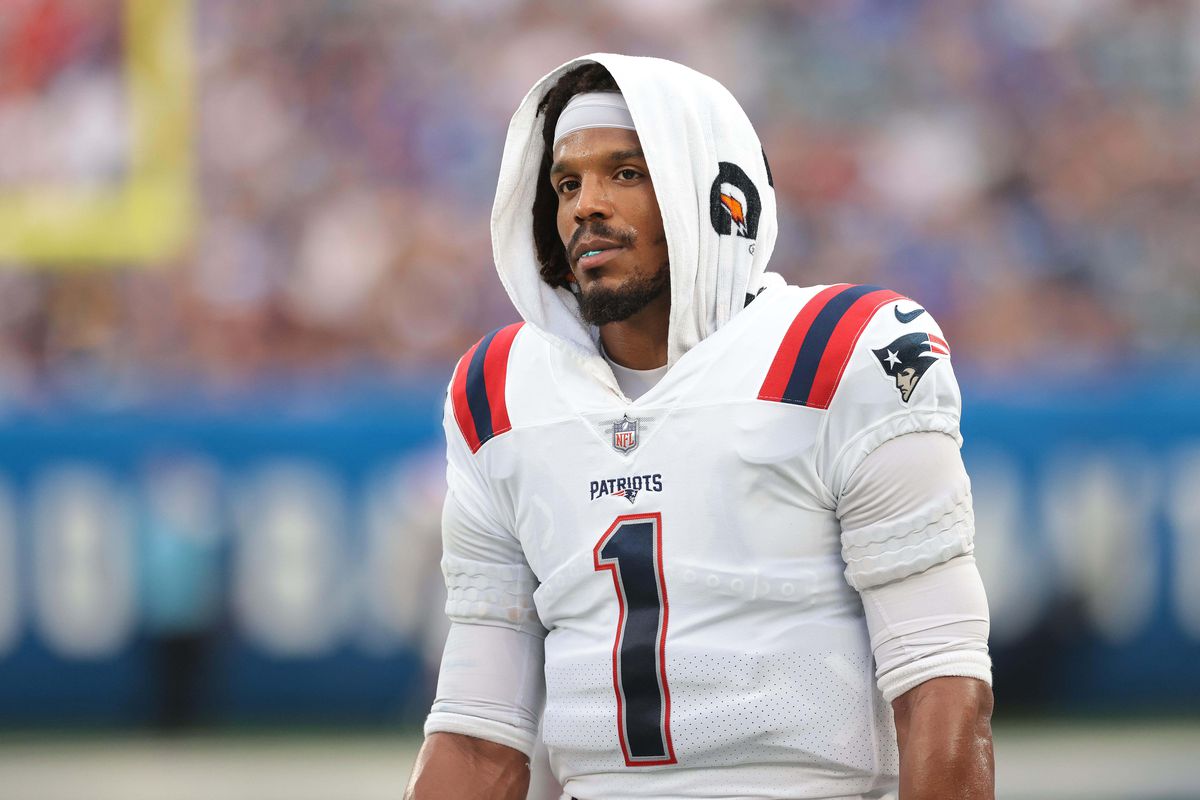 Newton lasted just one season with the Patriots after Tom Brady fled to Tampa Bay in free agency. Heading into this season, the Pats expected Newton and Jones would compete for the starting job. However, Newton violated team COVID rules and Jones had a stellar training camp and preseason. Belichick tapped the rookie as the next starter, while Newton is currently seeking a new team.
"I have nothing but positive thoughts and feelings for Cam," said Belichick. "He came in here, he worked hard, he gave us everything he had."
---
Cam Newton Next Team Odds
Dallas Cowboys +500
Houston Texans +600
Washington Football Team +600
Pittsburgh Steelers +800
Indianapolis Colts +800
Carolina Panthers +800
Detroit Lions +800
Miami Dolphins +1000
Arizona Cardinals +1200
Minnesota Vikings +1200
Baltimore Ravens +1200
Cincinnati Bengals +1400
New York Jets +1600
Tennessee Titans +2000
---
Newton is unvaccinated against COVID-19, which could limit his options. Multiple teams are interested in bolstering their bench in the COVID era, but not many of them are desperate enough to take a flier on an unvaccinated player.
Lone star Cam
The Houston Texans named Tyrod Taylor as their starting quarterback in Week 1. Disgruntled All-Pro quarterback Deshaun Watson continues his hold out after demanding a trade in the offseason. If Taylor falters, the Texans will be in the market for a starter like Newton.
Dak Prescott is the favorite to win the NFL Comeback Player of the Year after recovering from a gnarly ankle injury and multiple surgeries. Prescott might need a few games to shake off the rust before he returns to his old form. In the meantime, Jerry Jones could add Newton to the roster as an insurance policy. Last season, he signed Andy Dalton as a high-priced backup, which they utilized when Prescott went down.
The Cowboys are the favorite at +500 odds to land Newton, while the Texans are +600 odds to be his next team.
Backing up FitzMagic or Big Ben
Newton said he doesn't want to be a backup, but the Pittsburgh Steelers and Washington Football Team would be interested in him if he changes his mind.
Ben Roethlisberger might be playing his final season with the Pittsburgh Steelers, and his durability is still a big question mark. Newton would provide the Steelers with a strong backup option. The Steelers are +800 odds to become the next team for Newton.
Ryan Fitzpatrick is the current starting quarterback for the Washington Football Team, yet Newton is +600 odds to head to DC for his next team.
Replacing Wentz in Indy?
The Indianapolis Colts gambled on Carson Wentz to replace Philip Rivers, who retired at the end of last season. The Eagles were eager to hand over the starting QB job to Jalen Hurts after they hit a rough patch with Wentz.
Wentz had a lingering foot injury which kept him out of the preseason with the Colts. He expects to play in Week 1, but his durability has always been questionable during his time with the Eagles. Newton could be a valuable insurance policy if Wentz gets COVID or spends time on the IL with his bum foot. The Colts are +800 odds to become Newton's new team.