Rookie quarterback Mac Jones will apparently make the Week 1 start for the New England Patriots, as the franchise has released veteran Cam Newton, according to multiple media reports.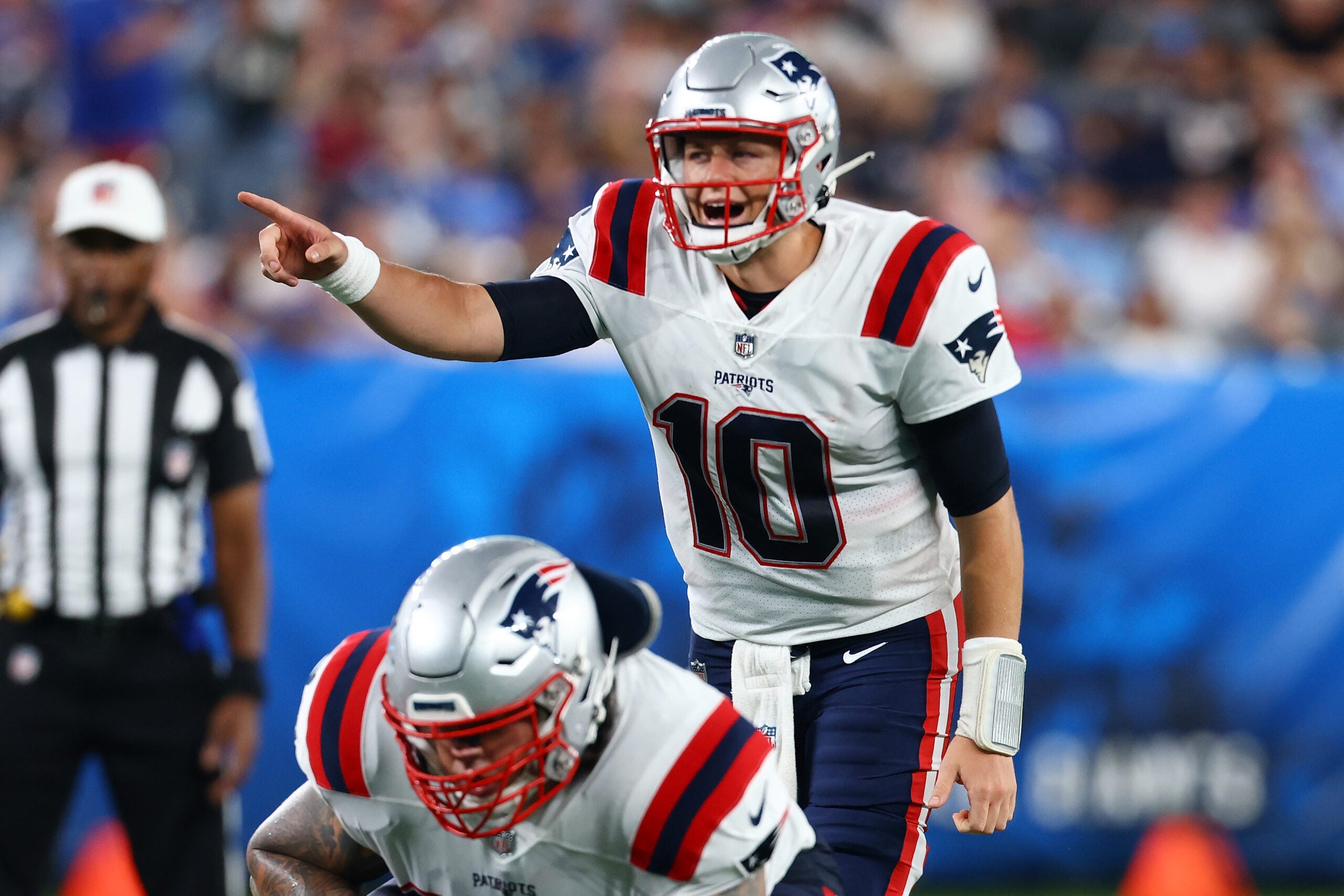 Newton came into training camp as the likely starter for New England, at least to start the season, though he faced a real challenge from Jones.
Jones gets the nod after solid preseason
While Newton started each preseason game for the Patriots, signs emerged that head coach Bill Belichick was strongly considering Jones. Newton may have hurt his chances when he missed three practices due to a "misunderstanding" over COVID-19 protocols last week.
Overall, Jones played more in the preseason and looked slightly better than Newton in the exhibitions. Jones completed 36 of 52 passes for 389 yards and one touchdown. Newton, meanwhile, went 14-of-21 for 162 yards, throwing both a touchdown and an interception.
Jones continued to downplay his chances of starting the year as QB1 after playing against the New York Giants on Sunday.
"I've gotten a lot of opportunities to play and I can improve on everything I want to improve on," Jones told reporters. "So I think just learning from Brian [Hoyer], Cam, Jarrett [Stidham], anyone I can, and listening to Josh [McDaniels] and his coaching, there's a lot of work to do but I think I've made progress."
Given the trajectory of the two quarterbacks, Jones' ascension to the starting role doesn't come as a shock. The Patriots choosing to drop Newton is more surprising, considering he is a former MVP and still relatively young at 32.
"I really appreciate all the love and support during this time but I must say … please don't feel sorry for me," Newton wrote on an Instagram story after news of the release broke. "I'm good."
Rookie of the Year odds shift on news
Attention now turns to Jones, a 22-year-old out of Alabama who finished third in the 2020 Heisman Trophy voting. The Patriots drafted Jones with the 15th overall pick earlier this year. Jones threw for 4,500 yards and 41 touchdowns against just four interceptions last year as a junior for Alabama, leading the Crimson Tide to a 13-0 record and a national championship.
The Patriots will host the Miami Dolphins in their Week 1 opener on Sept. 12. New England currently stands as a 2.5-point favorite, according to BetMGM.
New England's decision to start Jones also shook up the futures market on the NFL's Offensive Player of the Year. Jacksonville Jaguars quarterback Trevor Lawrence remains the +350 favorite at BetMGM, but Jones moved from +1200 to +500 on the news. BetMGM reported that nearly 18% of all handle on the award is on Jones, the second most of any player.
More opportunities to play also mean more chances to fail, especially for a rookie quarterback. As a starter, Jones now stands as a +2500 pick to lead the NFL in interceptions, up from +8000 before the Patriots released Newton.