The Phoenix Suns lost Game 3 of the 2021 NBA Finals against the Milwaukee Bucks, but Cam Johnson from the Suns silenced the crowd at Fiserv Forum for a brief moment with a soul-crushing slam dunk over PJ Tucker.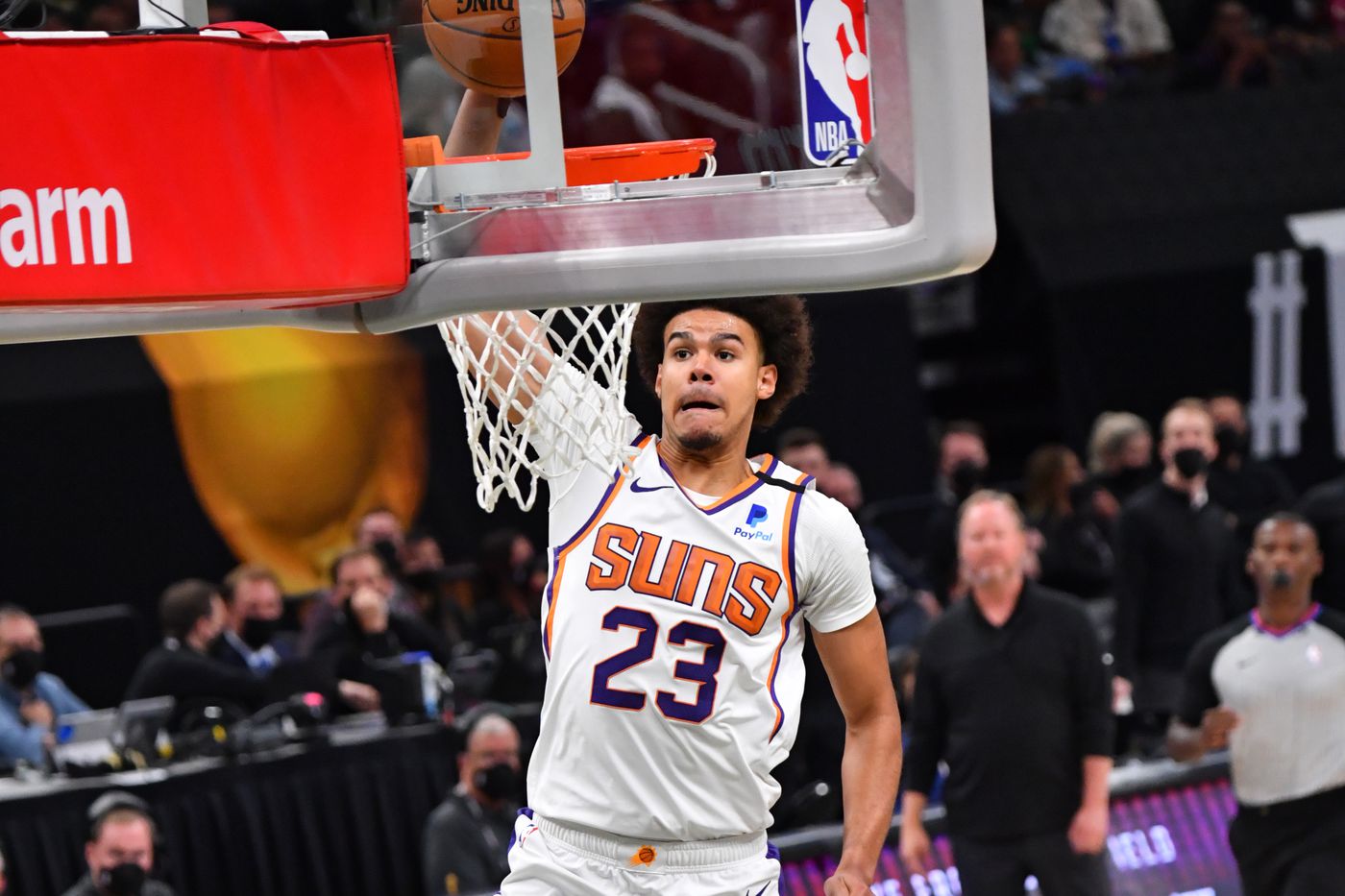 Johnson scored 14 points off the bench in a 20-point blowout loss, but his viral dunk was the lone highlight during an ugly loss for the Suns. Johnson posterized Tucker with his thunderous dunk with eight minutes remaining in the third quarter. At the time, the Bucks led by 13 points after blowing a 20-point lead.
The Suns' backup forward went coast-to-coast before he was met by Tucker in the middle of the paint. Tucker, the Bucks' defensive specialist, was also whistled for a foul on the dunk. The Bucks argued Johnson committed an offensive foul and called for a coach's challenge. After a quick review, the officials disagreed and stood by their original foul call. Johnson hit the free throw to complete a 3-point play to cut the Bucks' lead to 10 points.
If you're an NBA Top Shot investor, you'll want to add the Johnson dunk to your collection.
The Suns selected Johnson in 2020 NBA Draft. The 6-foot-8 swingman played his collegiate ball at North Carolina. He averaged 9.6 ppg and 3.3 assists off the bench during his second season in the NBA. Johnson and teammate Cameron Payne have been referred to by the local press in Phoenix as the Cam Brothers.
The Cam Brothers combined for 21 points off the bench in Game 3.
In the NBA Finals, Johnson averages 10.7 ppg and 3.7 rebounds as Phoenix's sixth man. He's also shooting 40% from 3-point range, but had a rough night in Game 3 with just 1-for-5 shooting from beyond the arc.
Cam Johnson's dunk on PJ Tucker is GLORIOUS @BrightSideSun pic.twitter.com/oZj8T4daLu

— SB Nation (@SBNation) July 12, 2021
Check out more coverage of the 2021 NBA Finals.