Facing pressure from lawmakers and former athletes, the NCAA is fighting back against those who want college athletes to have the ability to make money on their fame. The most recent legislation is from the California State Assembly. Members introduced the Fair Pay to Play Act bill allowing in-state college athletes to be compensated for the use of the name, image or likeness beginning in 2023.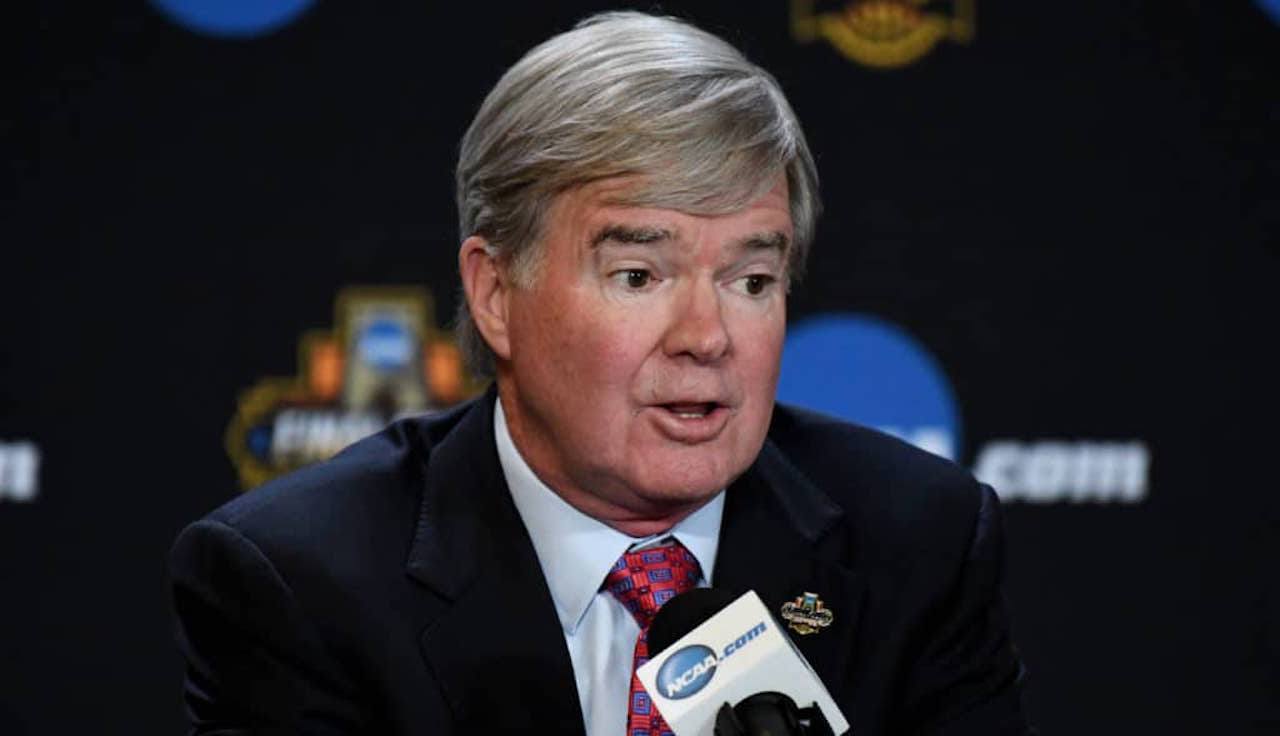 NCAA president Mark Emmert insinuated that if the bill became law, the 23 California universities could potentially be barred from competing in NCAA championships. Last week Emmert sent a letter to two chairs of California Assembly committees.
"We recognize all of the efforts that have been undertaken to develop this bill in the context of complex issues related to the current collegiate model that have been the subject of litigation and much national debate," Emmert said in his letter. "Nonetheless, when contrasted with current NCAA rules, as drafted the bill threatens to alter materially the principles of intercollegiate athletics and create local differences that would make it impossible to host fair national championships. As a result, it likely would have a negative impact on the exact student-athletes it intends to assist."
Bill Moving Along
Emmert's threat was before the Assembly's Arts, Entertainment, Sports, Tourism and Internet Media Committee was set to vote on the bill. They approved it and now it goes to the Higher Education Committee for review. They need to approve it by July 11 in order for it to continue its path to approval this year.
The state Senate has already passed the bill, 31-4. If the Assembly can pass it, California Governor Gavin Newsom would have it on his desk before the end of the year.
Currently NCAA rules ban student-athletes from receiving benefits or compensation for use of their names, images and likenesses from a school or outside source
In an attempt to try and retain some control over the issue, Emmert assembled a group to see if the current rules pertaining to compensation could be modified. Their report is supposed to be published in October.
"This group will bring together diverse opinions from the membership — from presidents and commissioners to student-athletes — that will examine the NCAA's position on name, image and likeness benefits and potentially propose rule modifications tethered to education," Big East commissioner Val Ackerman, who is chairing the committee, said in a statement. "We believe the time is right for these discussions and look forward to a thorough assessment of the many complexities involved in this area."
Others Fighting Cause
Emmert is seeing a push towards compensating student-athletes. In March, Rep. Mark Walker (R-N.C.) introduced a bill in the US Congress similar to the California bill.
Former UCLA basketball star Ed O'Bannon began the crusade to compensate college athletes. He filed a lawsuit against the NCAA in 2009.
A lower court ruled in his favor, and the NCAA appealed. The Ninth Circuit Court of Appeals affirmed, in part, and reversed, in part, the District Court's ruling, saying athletes should not be paid. O'Bannon's lawyers tried to get the Supreme Court to hear the case, but they declined.