The Richmond Spiders (20-7) are currently on the March Madness bubble as they fight with conference foe, Rhode Island, for one of the at-large bids from the Atlantic 10.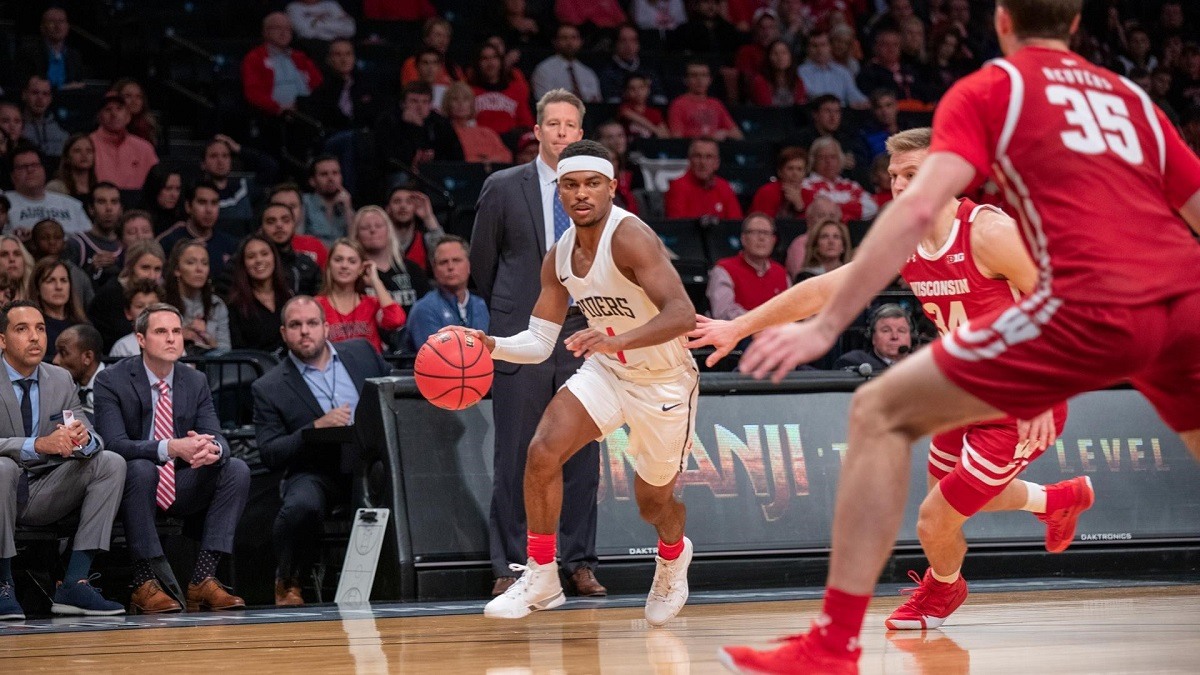 Richmond hasn't appeared in March Madness since they went to the Sweet 16 in 2011. The Spiders secured back-to-back trips to March Madness in 2010 and 2011, but have been shut out since then. They are seeking their 10th appearance in school history.
Head coach Chris Mooney, who played his collegiate ball at Princeton, amassed a 270-222 record at Richmond. After consecutive losing seasons, Mooney turned the program around in 2019-20, winning 20 games for the sixth time in 15 seasons.
Atlantic 10 Standings – TOP 5
Dayton 14-0 (25-2 overall)
Rhode Island 11-3 (19-7)
Richmond 10-4 (20-7)
St. Bonaventure 10-4 (18-9)
Saint Louis 8-6 (19-8)
The high-scoring #4 Dayton Flyers (25-2) are running away with another Atlantic 10 title with a perfect conference record at 14-0. That means the rest of the A 10 are fighting over scraps and a way to punch their ticket to the postseason tournament.
The March Madness selection committee will most likely invite only two A 10 teams, and that includes the automatic bid from winning the conference tournament. If neither Dayton nor Richmond win the A 10 tournament, that means Richmond will certainly bubble March Madness. Dayton is a lock and fighting for a #1 seed, but Richmond's future is up in the air.
Rhode Island and Richmond both lost road games they should have won on Saturday. Rhode Island went down to Davidson and was picked off in overtime by a team that was barely over .500.
Tough Loss to the Bonnies, Francis Back
Blake Francis, a 6-foot junior guard, leads Richmond with 17.3 ppg. He missed a month of the season after he fractured his sternum against Saint Louis. He returned two weeks ago, and finally looked like his old self with 23 points against St. Bonaventure.
The Bonnies knocked off the Spiders 75-71. The loss might have cost them a postseason invite to the big dance. The loss put Richmond back on the March Madness bubble.
The Bonnies improved to 18-9, but the victory over Richmond might not be enough to garner them an invite to March Madness. It did, however, make the Spiders aware that they can't sleep on the Bonnies if they meet again in the Atlantic 10 conference tournament.
Jacob Gilyard is often the shortest player on the court at 5-foot-9, but he's got the biggest heart on the Spiders. Gilyard averages 13.4 points and 5.5 assists per game. He stepped up when Francis went down.
If Richmond expects to advance to March Madness, coach Mooney will need his backcourt to bring intensity at both ends of the floor. Mooney got Francis back at the right time as they prepare for a big run with four games to go.
On Deck: GW, UMass, Davidson
Richmond controls its own destiny. They will need to finish the regular season with four consecutive wins, which is doable. At the same time, if Rhode Island falters down the stretch, Richmond Spiders will be ready to swoop in and take their at-large bid.
If all else fails, they'll have to run the table and win the Atlantic 10 conference tournament. Of course, that's problematic with Dayton looming large in the inevitable championship game. They also have Rhode Island and St. Bonaventure, and the rest of the A 10 fighting for the automatic bid to March madness.
Richmond has two road games, including at George Washington this week. They will end the season with a tough matchup at Duquesne.
The Spiders host a pair of home games with UMASS and Davidson coming to Richmond. Feisty Davidson, led by their sharpshooter from Iceland, tripped up Rhode Island in overtime last weekend.
Richmond went 0-2 against ranked teams this season. The Spiders pulled off non-conference wins against Wisconsin and Boston College. Victories against power conferences like the Big East and Big Ten definitely help Richmond.
Remaining Games: (4) at George Washington, UMASS, Davidson, at Duquesne
Key Wins: Rhode Island, Wisconsin, Boston College
Losses: #7 Dayton, #18 Auburn, Bama, VCU, St. Bonaventure, Saint Louis, Radford
KenPom ranked Richmond at #52 in his latest update.