The Breeders' Cup announced this weekend that it began reviewing whether Hall of Fame trainer Bob Baffert can send his horses to this year's event, set for Nov. 5-6 at Del Mar.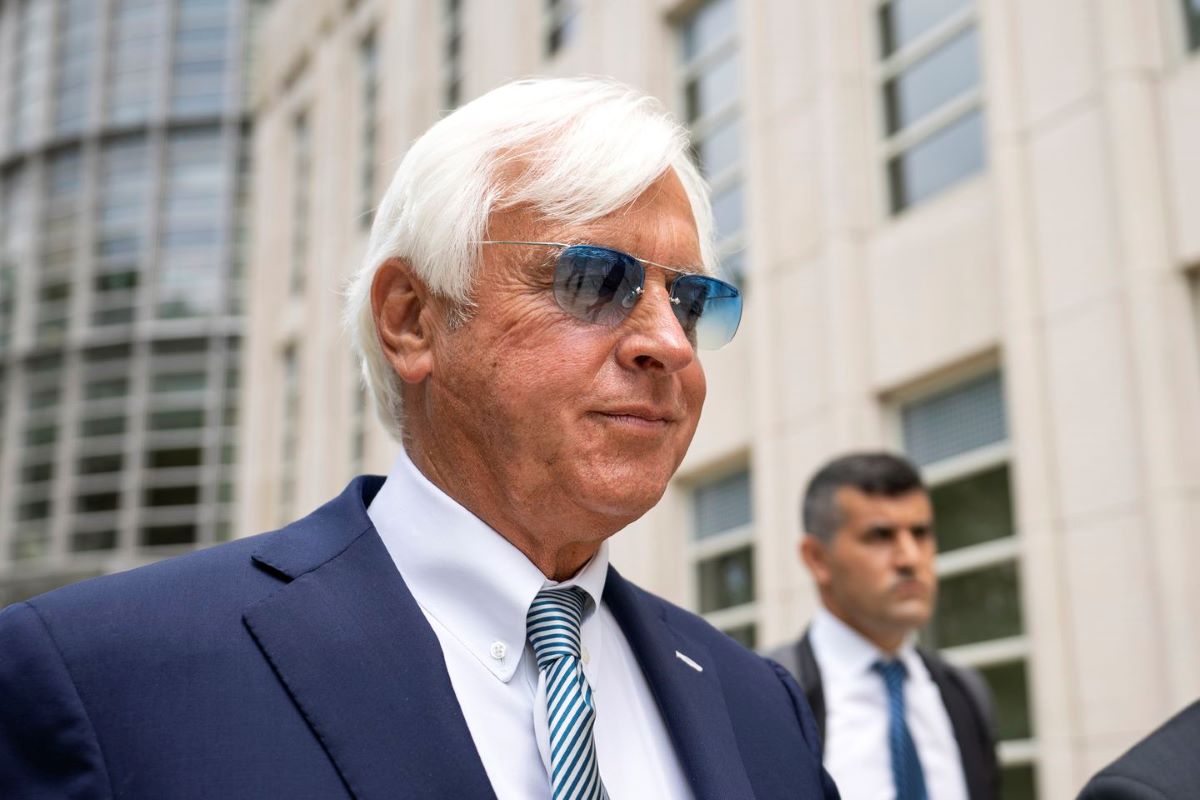 The process began in the wake of the New York Racing Association's scheduled Sept. 27 hearing for the trainer. The NYRA initially banned Baffert after his victorious Kentucky Derby colt, Medina Spirit, tested positive for the banned-on-race-day medication betamethasone. A judge overturned that ban after Baffert successfully received a preliminary injunction allowing him into NYRA tracks, maintaining his legal rights to due process were violated.
In a statement, the Breeders' Cup announced it "commenced a review process as to whether Bob Baffert will be permitted to participate in this year's Breeders' Cup World Championships. The process will include an opportunity for Mr. Baffert to present his case and will conclude in advance of pre-entry for the 2021 World Championships."
Baffert is the leading Breeders' Cup trainer in event history in terms of earnings. His 17 victories trail only D. Wayne Lukas' 20 among trainers in the prestigious fall series. Baffert won the Breeders' Cup's flagship event, the Classic, four times since 2014, including last year with Authentic.
Churchill Downs leading press against Baffert
The trainer, considered the face of the sport, spent the spring and summer under siege from racing entities aside from the NYRA. In the wake of Medina Spirit's positive drug test, Churchill Downs suspended him from entering horses or using barn space at any of its tracks for two years. Earlier this month, it announced that any horse trained by a suspended trainer won't receive Derby qualifying points.
That means if Baffert's Pinehurst, who won the Del Mar Futurity, wins the Breeders' Cup Juvenile, he forfeits the 20 Derby points coming from that victory.
The Breeders' Cup board joined the parade of racing organizations acting against Baffert. This, after Medina Spirit became Baffert's fifth failed drug test in a year. That followed Charlatan and Gamine testing positive for lidocaine at Oaklawn Park last May. Their disqualifications were later overturned, with Charlatan regaining his Arkansas Derby victory and Gamine her allowance win.
Baffert didn't violate Breeders' Cup policy
While reinstating the wins, the Arkansas Racing Commission fined Baffert $10,000. The California Horse Racing Board fined him $2,500 after the filly Merneith tested positive for dextromethorphan after a Del Mar race in July 2020. Gamine flunked a second test in the Kentucky Oaks last September. After she tested positive for betamethasone in the wake of her third-place finish, Gamine was disqualified, and Baffert was fined $1,500.
Gamine went on to win the Breeders' Cup Fillly and Mare Sprint last year.
That record aside, Baffert didn't violate the Breeders' Cup Convicted Trainers Rule. This disqualifies a trainer who was sanctioned in the previous year for classes of violations. Those classes pertain to types of drugs and corresponding penalties determined by the Association of Racing Commissioners International. None of the drugs found in Baffert's horses reached the Breeders' Cup penalty threshold.