It's never a dull day with Team USA. The American men's basketball squad is short one NBA star after Bradley Beal fouled out due to COVID-19 health and safety protocols that could force him to miss the Tokyo Olympics.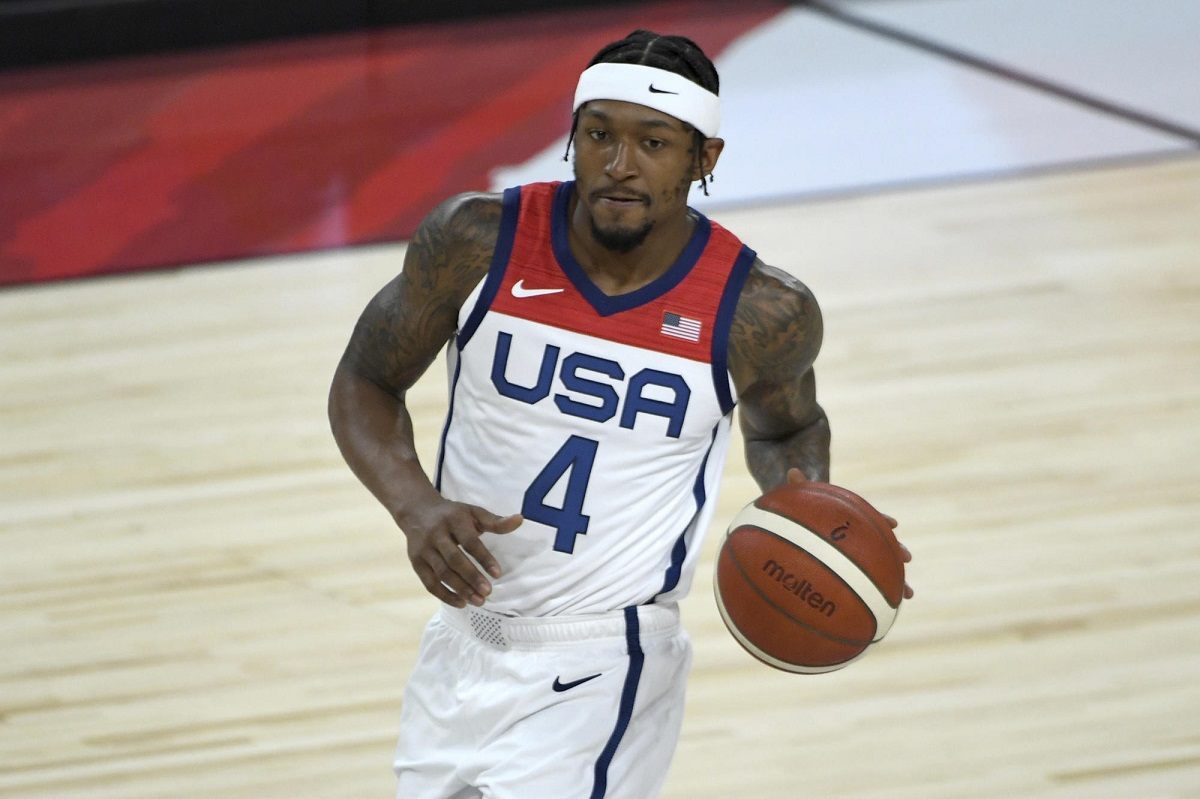 USA basketball reported an unidentified player entered the COVID-19 protocol on Wednesday, but did not name the player. The Athletic reported that Beal is currently in quarantine under COVID health and safety protocols.
Beal averaged 10.3 points for Team USA in three exhibition games in Las Vegas. He tallied 17 points in 20 minutes of action in Team USA's first exhibition win against Argentina.
Beal finally got a shot at a medal, but it looks like he won't make the trip to Tokyo to play in his first Olympics.
"I've always wanted to be on the Olympic team and be on this stage and represent my country," Beal said last week. "This is fun, like this is something you want to be a part of. You realize not every player has this opportunity and you're blessed to play on this team. For me, it's a no-brainer."
Beal finished second in the NBA in scoring this past season with the Washington Wizards after Steph Curry edged him out in the final game of the regular season to win the scoring title.
Team USA in trouble?
The already short-handed Team USA played exhibition games without three members because Khris Middleton, Jrue Holiday, and Devin Booker are still playing in the 2021 NBA Finals. At this point, it looks like the NBA Finals could play out a full seven games with the series currently tied at 2-2.
A member of Team USA Select will replace Beal if he can't make the trip to Tokyo. The Select Team is in place to provide a practice team for scrimmages and to pitch in for injuries. A trio of members from the Select Team — Saddiq Bey, Darius Garland, and Keldon Johnson — played for Team USA while filling in for Middleton, Holiday, and Booker.
At the same time, the Select Team has been trying to mitigate its own COVID-19 breakout. The Select Team sent three players home — Immanuel Quickley, Miles Bridges, and PJ Washington — after they were placed in COVID protocol.
Team USA has two more exhibition games slated in Las Vegas this weekend against Australia and Spain, who won the 2019 FIBA World Cup.
At the Tokyo Olympics, Team USA plays in Group A with France, Czech Republic, and Iran. Team USA meets France on July 25 for their first game of group play.
Team USA is the favorite to win a gold medal in Tokyo at -550 odds. The Americans won a gold medal in men's basketball in six out of the last seven Olympiads since professionals were allowed to participate in the Olympics.