On the surface, Del Mar's eight-race Thursday card appears drama-free from a stakes standpoint. But, there's plenty of inherent drama stemming from a $1,645,118 carry-over to the track's 20-cent Jackpot Pick 6 wager.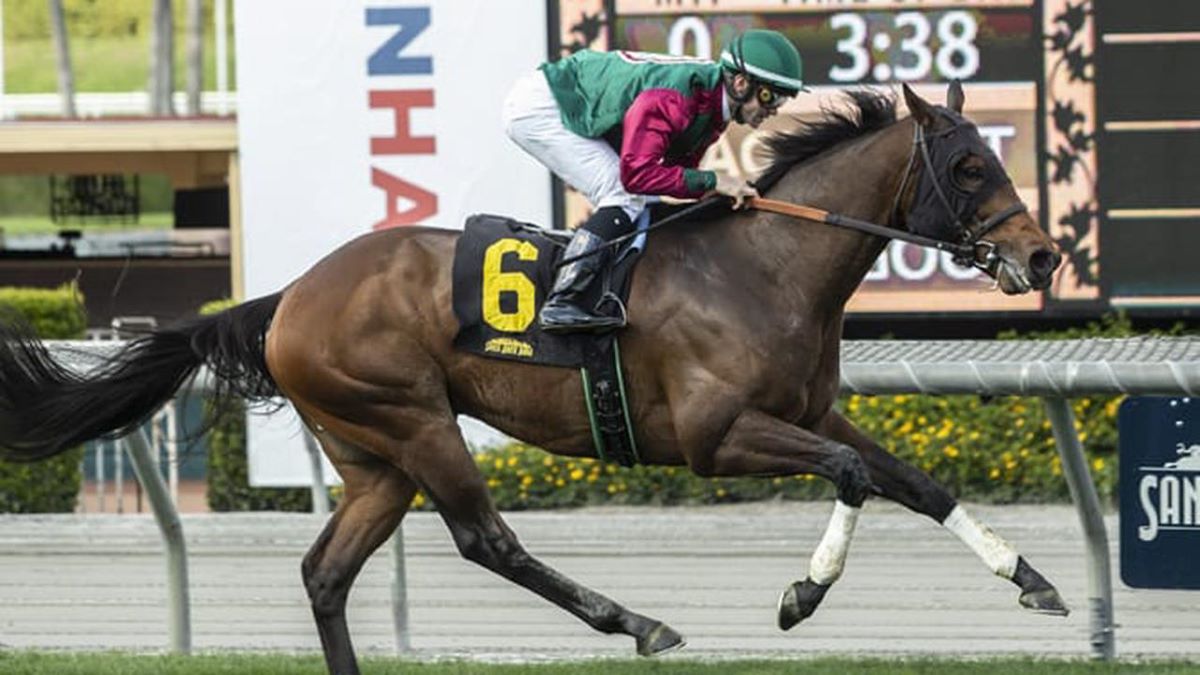 That wager enters its 17th day without a winner, rolling over for 16 consecutive days into Thursday. Should nobody solve the wager on Thursday or Friday, it will carry over into Saturday's Pacific Classic card, which is one of two mandatory payout days on Del Mar's Summer Meet slate.
That means all of the money in the pool will go to those bettors holding tickets with the largest amount of winning wagers.
To claim the Jackpot Pick 6 on either Thursday or Friday, a horseplayer needs to hold a unique ticket with six winning horses from the designated races. Picking six winners is challenging enough. Being the only person to pick six winners is the reason the pool sits north of $1.6 million.
Tricky allowance serves as Jackpot Pick 6 key
Solving Thursday's Jackpot Pick 6 wager means picking the winner from the seventh race, which serves as the day's featured event. That's a feisty, $74,000 allowance demanding its eight contestants handle 1 3/16 miles on Del Mar's main track.
There are a couple of recognizable names in the field, starting with the venerable Ward 'n Jerry. The 8-year-old gelding owns the most races (29), victories (eight), and earnings ($474,759) in the field. Trained by Mike Puype, Ward 'n Jerry has stamina aplenty. He's run further than those 11 furlongs in eight of his last 12 races.
This allowance is probably good company for Ward 'n Jerry, since only one of his eight career victories came in graded stakes. That was the Grade 3 San Luis Rey Stakes at Santa Anita in March 2020. Since then, Ward 'n Jerry is 0-for-6 in stakes races of varying levels.
Putting Prat on the case is a good sign
Ward 'n Jerry's last two victories came in starter allowances earlier this year where he scored back-to-back scores a month apart in February and March at Santa Anita. Meet-leading rider Flavien Prat takes the reins on Thursday in hopes of duplicating those results.
The other familiar name on Thursday is K P All Systems Go. This 4-year-old More Than Ready colt hasn't found the winner's circle in 17 months. That came in a Santa Anita allowance optional claimer in March 2020, two months after he broke his maiden in his fifth try.
In six races since then, K P All Systems Go finished second in the Black-Type Cinema Stakes and third in the Grade 3 La Jolla Handicap, both last year. He returned from a nine-month hiatus in late July with a seventh in a Del Mar allowance optional claimer. That brought his career record to 2-2-1 in 12 career races.