The star of Del Mar's Thursday card isn't any of the Thoroughbreds on the track. It's the Jackpot Pick 6, which ventured north of $1 million after bettors failed to crack the single-ticket code for 12 consecutive days.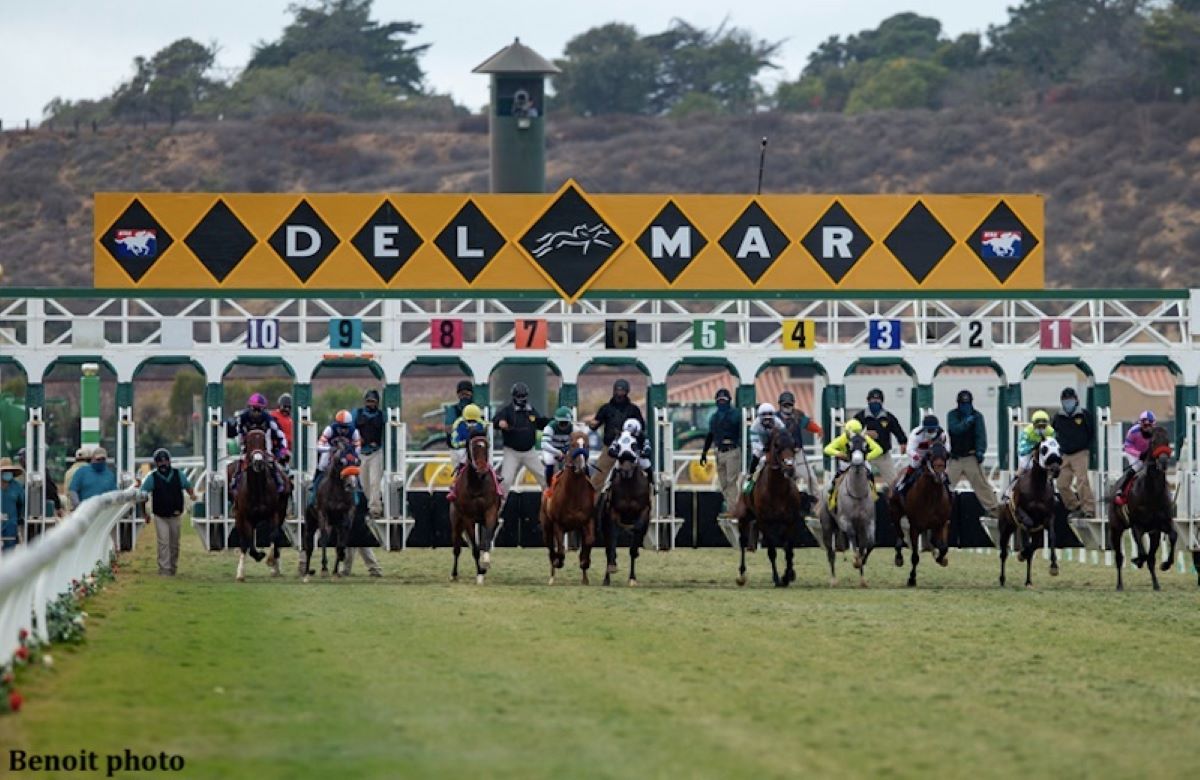 Thursday's Single Ticket Jackpot Pick 6 sits at $1,127,460. It sits there waiting for a unique ticket to hit all six winners from the third race through the eighth race. Del Mar's third race goes to post at approximately 3 pm PT.
Del Mar went to a 20-cent minimum jackpot-style Pick 6 this year. The seaside track north of San Diego made this move seeking larger handles that often come with multiple roll-overs of unsolved wagers. Claiming the wager requires a solo winning ticket hitting all six designated races.
The eighth and final race in Thursday's sequence is one of the de-facto features: a $72,000, one-mile turf allowance for 3-year-olds that drew 13 entries. Alas, only nine will get into the field, because Del Mar officials extended the rail out to its 30-foot maximum.
Two recognizable names jump out among the nine confirmed entries — Crew Dragon and Hockey Dad. The pair finished second and fourth, respectively, in Del Mar's opening day Oceanside Stakes. Crew Dragon put on a furious stretch rally, falling short by a head.
That came in his first race for new trainer John Sadler, who acquired the son of Exaggerator for longtime clients Kosta and Pete Hronis of Hronis Racing. Crew Dragon owns a 1-1-4 record in six races.
Hockey Dad set the race's pace, before tiring in deep stretch and finishing fourth by a half-length. The Doug O'Neill-trained son of 2016 Kentucky Derby winner Nyquist is 3-for-7. He'll be on the rail, with Crew Dragon next door.