NBC Sports announced strong ratings for Saturday's telecast of the 147th Kentucky Derby, producing Total Audience Delivery numbers of 14.5 million viewers for the opening leg of the Triple Crown.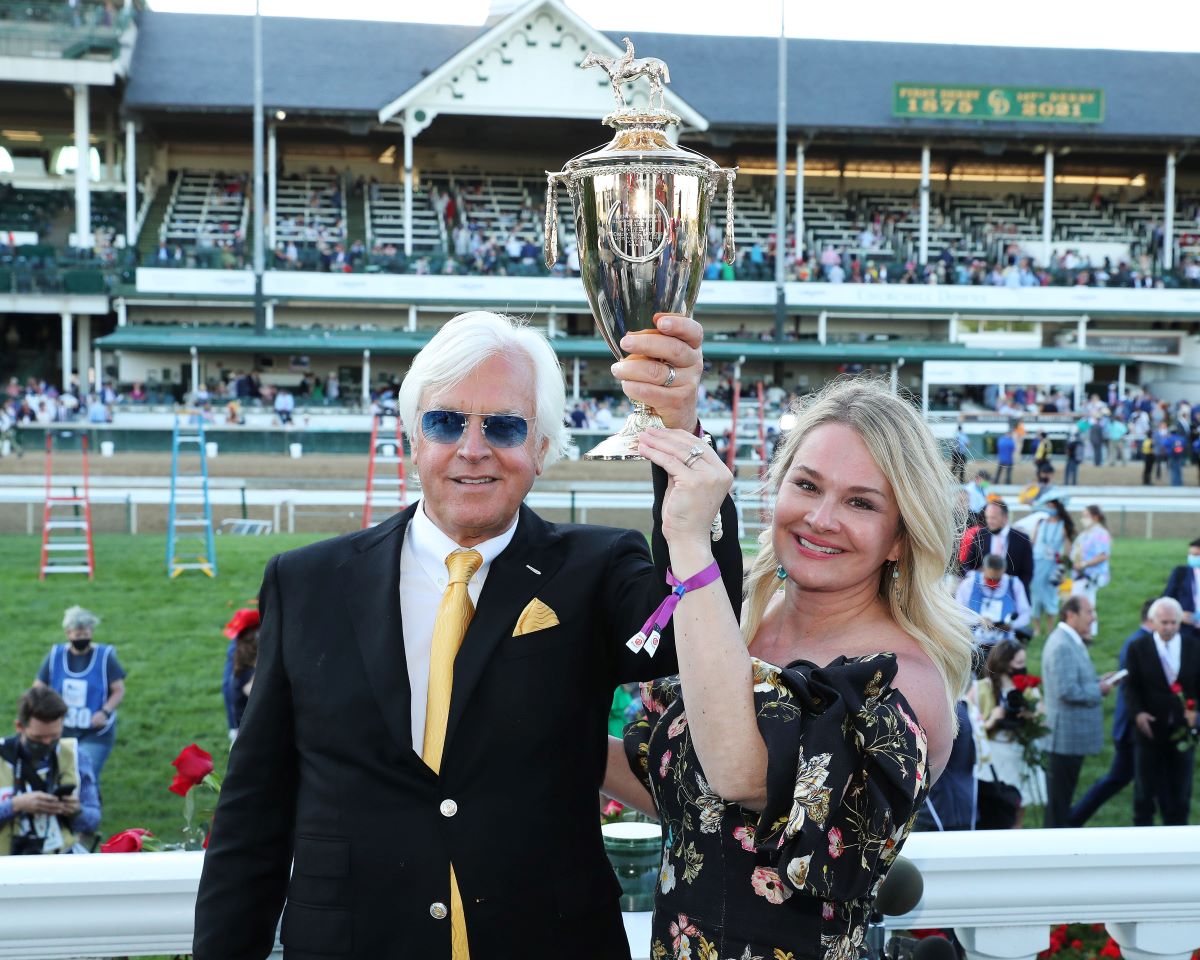 Putting those numbers into perspective, the Derby drew better numbers than the final round of the Masters. For the first time ever, it drew better numbers than every entertainment awards show, including the Oscars.
NBC reported it was the network's most-watched show since the NFL Divisional Playoffs in January.
Not surprisingly, the 14.5 million viewers represented a 54% increase from last year's Derby, which moved from the first Saturday in May to the first Saturday in September because of COVID-19. Authentic's 2020 Derby drew a total audience of 9.4 million, according to Nielson and Adobe Analytics.
Ratings solid in Midwest, East
Medina Spirit's gate-to-wire victory in the 2021 Derby brought trainer Bob Baffert his record seventh Derby victory. It also brought NBC a 7.1 rating and a 22 share. That's down from the 2019 numbers of 19.9/25, the last time the Derby ran its customary May date.
But NBC's numbers were strong in markets you wouldn't traditionally consider racing hotbeds. It drew the predictable 28.7 rating and 59 share in the Derby's hometown of Louisville – the No. 1 market in terms of ratings. But the No. 3 market in terms of ratings was Knoxville, Tenn., where the Derby pulled a 16.2/30.
The Derby drew a 14.9/35 in Cleveland, a 14.0/32 in Detroit, and a 13.3/31 in Providence, RI.
Digital viewership clocks record
The network's digital platforms also recorded solid numbers. On its NBC Sports app and NBCSports.com, the network brought in a record Average Minute Audience of 139,300 viewers.
The Preakness invariably endures a viewing drop-off from the Derby, which is considered America's most popular race. Two years ago, without Maximum Security and race winner Country House, the race drew a 3.4 rating and 5.41 million viewers. That dropped 29% from 2018's numbers and 26% from 2017's numbers.
Last year's Preakness, run the first Saturday of October as the third jewel of the "Pandemic Triple Crown," pulled a 1.4 rating. That represented a 58% drop from 2019's 3.4 rating.
NBC will televise the Preakness on May 15 from Pimlico Race Course in Baltimore.