Country House, winner of the Kentucky Derby thanks to a controversial disqualification, is out of the Preakness Stakes. He joins Maximum Security, the disqualified horse, with both sets of connections electing not to run in the second leg of the Triple Crown on May 18, two Saturdays from now. The latest Preakness defection leaves just 10 probable starters for this important race.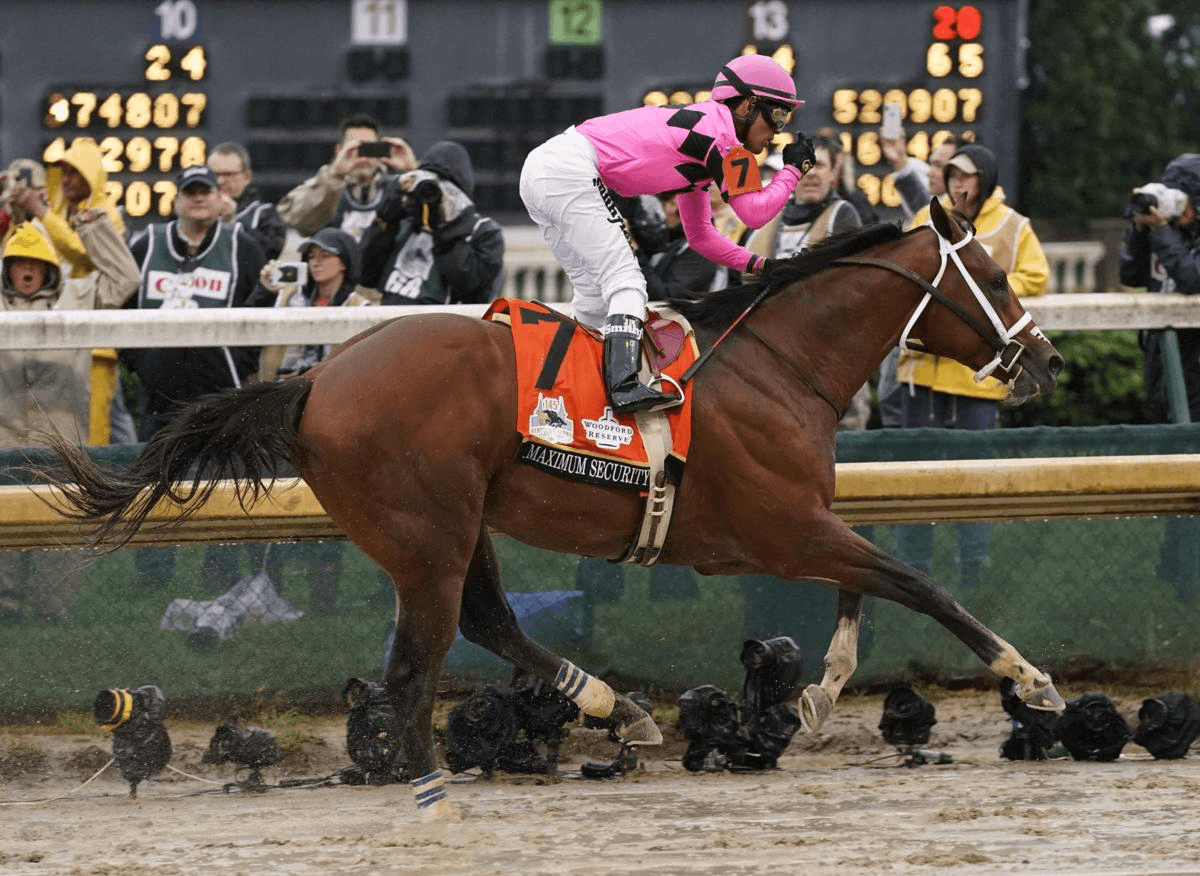 Although crossing under the finish line first in Kentucky, Maximum Security was taken down for veering from a straight path nearing the head off the stretch.
The horse's co-owner Gary West said Monday that he would not be running his horse in Baltimore:
"No, we're not going to run in the Preakness," West said on NBC's Today show. "There's no Triple Crown on the line for us, and there's no reason to run a horse back in two weeks when you don't have to."
The son of New Year's Day who originally raced for a $16,000 claiming tag is ensconced in trainer Jason Servis' barn at Monmouth Park in New Jersey, and is said to be targeting that track's $1 million Haskell Stakes on July 20 as his next start.
Country House, meanwhile, has bowed out of Triple Crown contention due to a cold-like infection, according to trainer Bill Mott.
Mott says the horse's condition is not serious, but did not say when he believed the Country House might return to the race track.
Who Remains for Preakness Stakes?
That leaves Improbable (placed 5th) and War of Will ( placed 7th) as the highest Kentucky Derby finishers expected to load into the starting gate in Baltimore vying for the winner's share, $900,000, of the $1.5 million Preakness purse. The Preakness is a 1 3/16 mile race. That's 1/16 of a mile shorter than the Kentucky Derby.
Here's today's look at the field of probables and the trainers:
Anothertwistafate—-Blaine Wright
Improbable—-Bob Baffert
Bourbon War—-Mark Hennig
Bodexpress—-Gustavo Delgado
Mr. Money—-W. Bret Calhoun
Laughing Fox—Steve Assmussen
War of Will—-Mark Casse
Signalman—-Ken McPeak
Owendale—-Brad Cox
Alwaysmining—-Kelly Rubley
The official draw for the race is next Wednesday.
Hullabaloo over DQ Continues
Meanwhile, controversy continues to swirl around the Kentucky Derby result. The disqualification marks the first time in the 145 editions of this race that the winner is disqualified due to a rider's infraction.
West, who owns Maximum Security along with his wife Mary, protested the disqualification to the Kentucky Horse Racing Commission, an appeal that was quickly dismissed as a matter of rule. Stewards' decisions in Kentucky cannot be altered. So far, West continues to say he'll enter the legal system in his fight to see his horse receive reinstatement as the Kentucky Derby winner.
On Tuesday, Churchill Downs provided new video from a "head on" perspective of the Kentucky Derby on its Facebook page. No official statement accompanied the video.