The legacy Uncle Chuck faces in only his third start — and first Grade 1 stakes race — can be found in the Travers Stakes record book. You only have to go back four years to Arrogate's performance in the 2016 Travers to find it. It's one of the many tests facing the Bob Baffert-trained colt Saturday at Saratoga.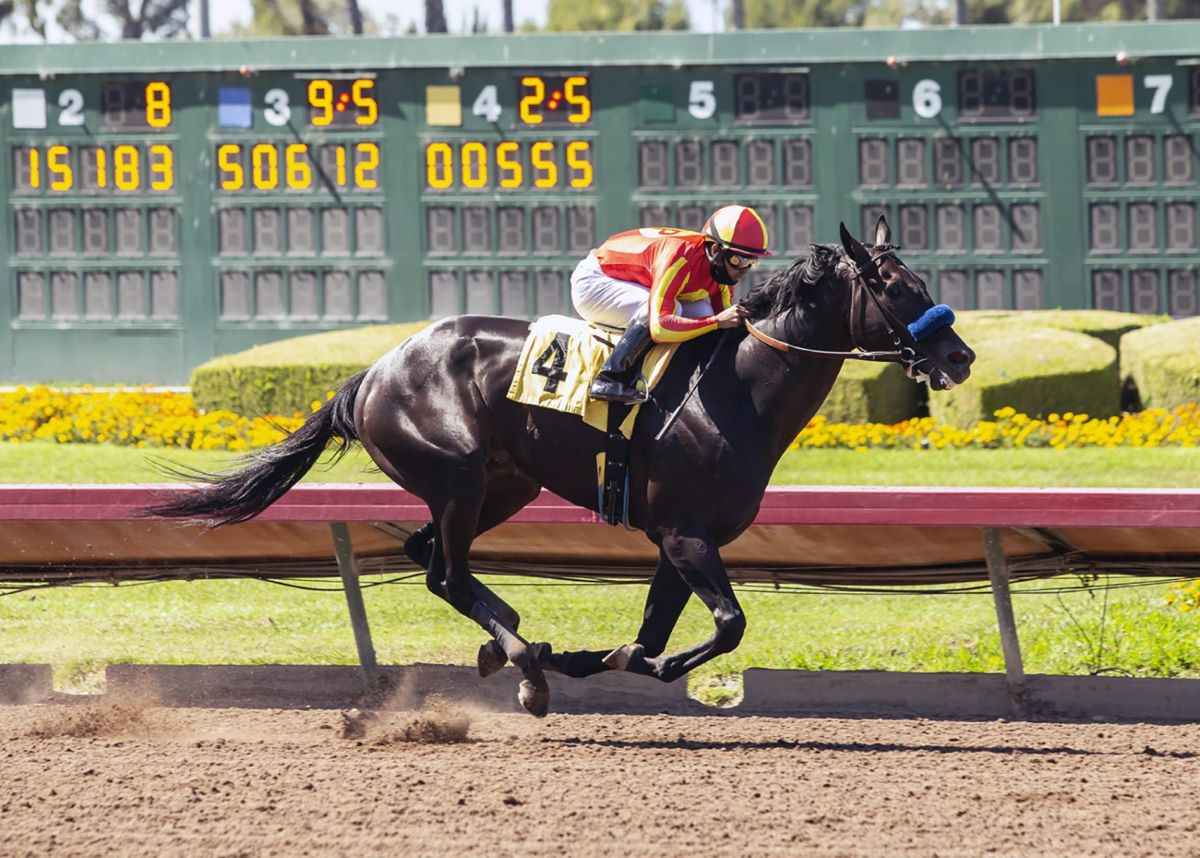 That test is not only about covering 1 ¼ miles in his first Grade 1, but also about who awaits Uncle Chuck in the Saratoga gate. It's not only Belmont Stakes champion and even-money favorite Tiz the Law's presence, but the distance Uncle Chuck traveled to tackle all these tests.
As promising and dominant as he's been, Uncle Chuck (5/2) comes from Baffert's Southern California base to upstate New York with plenty of questions that need answers. How will he handle 10 furlongs? How will he handle his first true front-line Derby opponent in Tiz the Law? How will he manage shipping across the country to a different track?
And how will Uncle Chuck do all this with only two starts under his hooves? He didn't enter a starting gate until June when he won a Santa Anita maiden race by seven lengths. Start two came at Los Alamitos on July 4 when he ran over the Los Alamitos Derby field by four lengths. That dominant victory looked brighter when Thousand Words, who finished second, went on to win last weekend's Shared Belief Stakes at Del Mar.
Only in 2020 Would Uncle Chuck See the Kentucky Derby
"He would never have run in the Derby, now, he's got a chance," Baffert said during a National Thoroughbred Racing Association call. "He's taken a big step up there and we will see if he can run with a horse like Tiz the Law and those other horses in there. We have to see how he fits in and see how he handles his shipping. That's the one thing that's very important is, you don't know how they're going to handle the shipping."
If Uncle Chuck handles it anything like the late Arrogate did four years ago, the Kentucky Derby futures picture is up for a rewrite. Right now, Tiz the Law is a deserving +235 favorite on Circa Sports' Kentucky Derby Futures Board. Yet, four weeks before the Run for the Roses, there's Uncle Chuck, sitting as the fourth favorite at +775. That's lower odds than stablemate and three-time stakes champion Authentic (+850).
Like Uncle Chuck, who enters the Travers as the most lightly raced horse in the field, Arrogate went to Saratoga for his stakes debut in August 2016 with only four starts. Start five was a 13 ½-length destruction of the Travers field. That field included Exaggerator and Creator – the winners of the Preakness and Belmont, respectively. En route, Arrogate clocked the fastest time in the race's 147-year history – 1:59.36 for 1 ¼ miles.
Arrogate and Uncle Chuck Have Plenty In Common
For his part, Baffert sees a lot of Arrogate in Uncle Chuck: the late maturing, the vaults in talent that come with every race, and a pedigree (Uncle Chuck's sire is Uncle Mo) that covers distance. Both horses were tall, lanky colts with strides that gobbled up space compared to their rivals.
"He's got this long, huge drive and he's quick," Baffert said, comparing him to Arrogate. "I thought if I ran him in two turns, he could handle that. And I really think with his stride, the ground he covers, he handles it well, (he) doesn't get tired."
When it comes to shipping horses to Saratoga, everyone looks at Baffert's aw-shucks/it's hard routine with a raised eyebrow, chuckle – or both. You can look to last weekend's Whitney, captured by Baffert's Improbable. Or you can look to his last of three Travers champions, in 2017.
A horse named West Coast.