The Haskell Stakes and Bob Baffert have become so synonymous that the Hall of Fame trainer has nine Haskell titles on his mantle. And with his suspension ending this Sunday, Baffert may send one or more horses in his quest for Haskell title No. 10.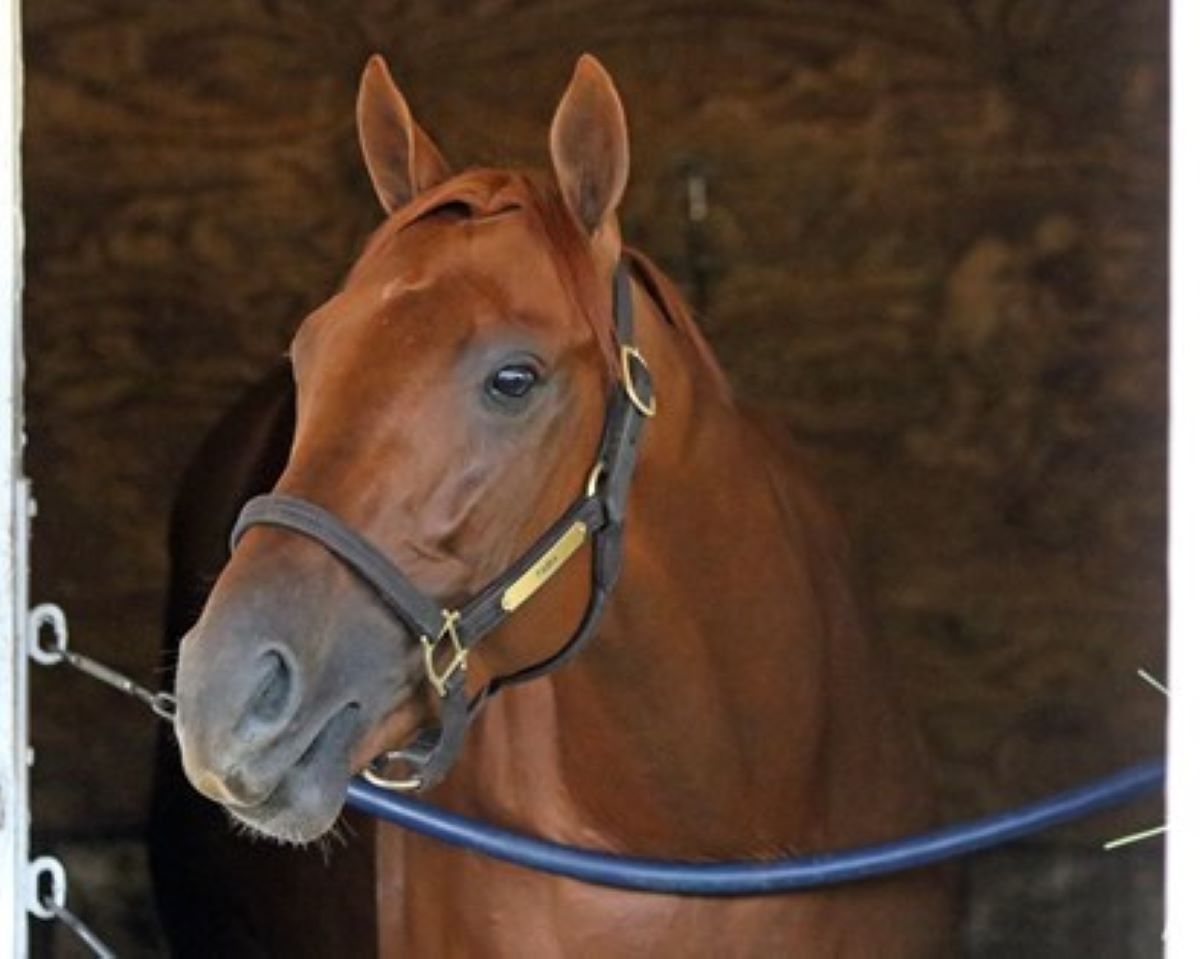 The Asbury Park Press reported that Baffert could send one or more of his charges to the Grade 1 race for sophomores. Taiba and Hopper are the likely candidates.
Taiba, last seen finishing 12th in the May 7 Kentucky Derby, turned in two bullet works at Santa Anita Park for fill-in trainer Tim Yakteen. His 59.60-second five-furlong work on June 19 was first of 45 at that distance. Taiba's 1:11.0 work from the gate on June 25 was first of four.
The Gun Runner colt came into the Derby with two victories, including the Grade 1 Santa Anita Derby.
Messier not expected to make the Haskell trip
Hopper, in the temporary care of Sean McCarthy, broke his maiden in May on his second ask. He parlayed that into a 5 1/4-length romp in the June 11, Grade 3 Affirmed.
According to the Asbury Park Press and Equibase, Messier likely won't be ready to join any of his stablemates heading East. Under Yakteen's care, Messier has had only two workouts since finishing 15th in the Derby. He finished second to Taiba in the Santa Anita Derby.
The July 23 Haskell, Monmouth Park's flagship race, is the first Grade 1, 3-year-old race awaiting Baffert when his 90-day suspension from the Kentucky Horse Racing Commission ends. It's a race he often uses as his summer go-to for his 3-year-olds. So much so that Baffert won six Haskells between 2010 — with Lookin At Lucky — and 2020 with Authentic.
Baffert won three straight, five of six
In between, he won with Coil (2011), Paynter (2012), Bayern (2014), and American Pharoah (2015). All 15 of Baffert's Haskell starters finished in the money.
"Bob Baffert has been a central piece of making the Haskell what it is today and has always supported Monmouth Park," Dennis Drazin, the chairman and CEO of Darby Development, which owns Monmouth Park, told the Asbury Park Press. "Once his suspension ends, he is welcome to come to Monmouth Park and participate in any of our races that he wishes to."
Baffert, who's kept a low profile since his suspension began in April, responded to an inquiry from the Asbury Park Press via text.
"I get back to training Sunday. Know more by the afternoon or Monday. Haven't seen horses for 90 days," the text read.