Neymar is considering his future at Paris Saint-Germain, unhappy with the comments made by club president Nasser Al-Khelaifi in a press interview.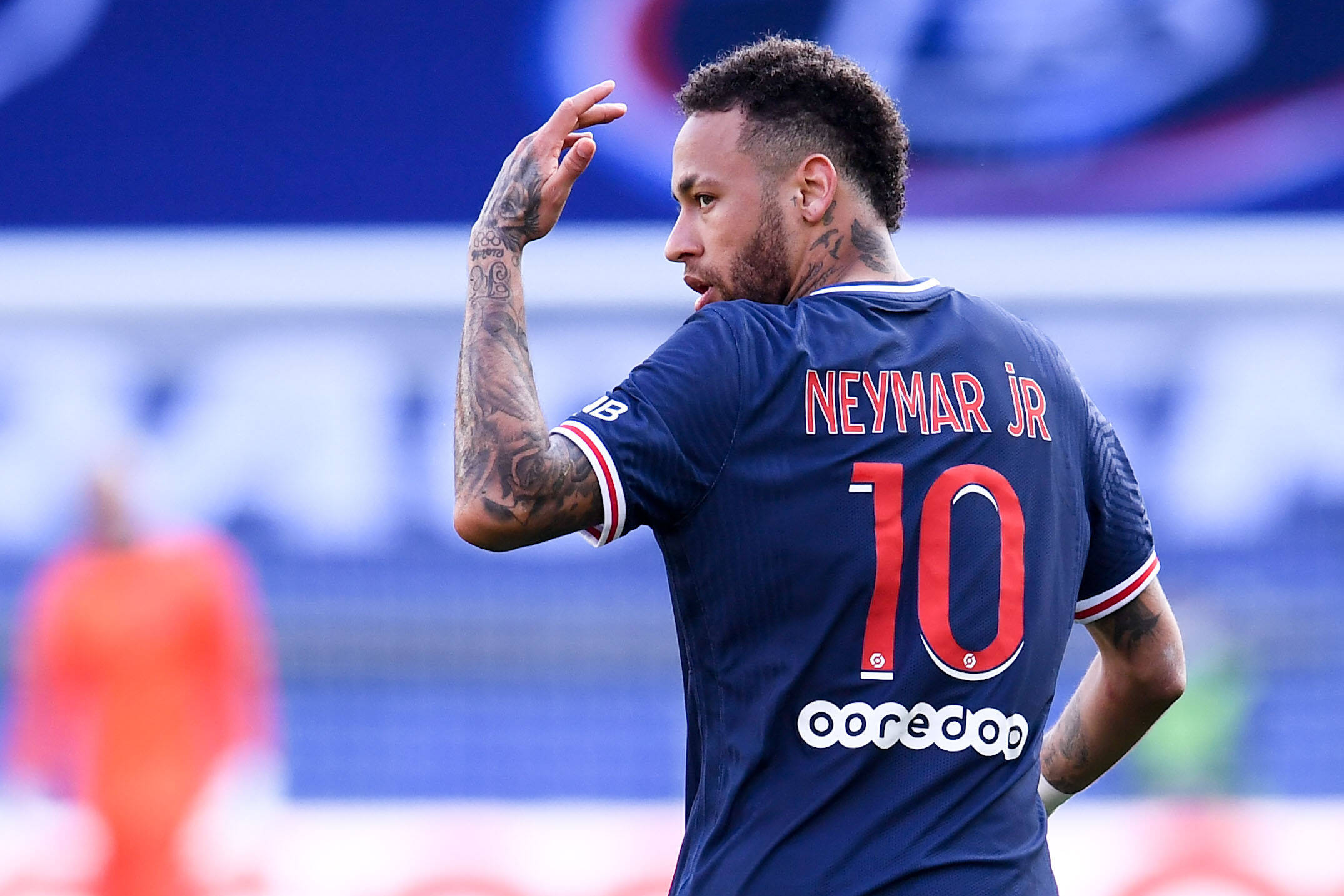 "You have to be humble again. You have to change to avoid injuries, suspensions, and fouls that change a game," Al-Khelaifi said while talking about Neymar to Le Parisien last week. The Brazilian superstar is considering an exit from PSG, but his options on the market are limited because of the financial implications a transfer would bring.
Neymar is still the most expensive player ever traded in world football after his move from FC Barcelona to PSG in 2017. Back then, the Paris giants paid $263 million for his services. Neymar rarely lived up to the task of leading PSG on the pitch, troubled by injury and inconsistency.
Large contract means Neymar is likely to stay in Paris

In the same interview for Le Parisien, Al-Khelaifi was asked openly about the possibility of Neymar leaving. His answer didn't cut off rumors.
"A possible departure of Neymar this summer? What I can tell you is that we expect all players to do a lot more than last season," Al-Khelaifi mysteriously said. "A lot more. They all have to be 100%. We weren't good enough. For next season the objective is clear, to work every day, to give 200%. To give everything we have for this jersey."
According to a clause in his deal, Neymar's contract at Parc des Princes will automatically extend until June 2027 as of July 1. And, given the financial circumstances of his deal, a potential PSG exit for Neymar looks complicated.
According to RMC Sport, the 30-year-old was infuriated by Al-Khleifi's words, but he desperately needs a buyer to turn his unhappiness into action. Barcelona, who dreams of his return, doesn't have the money to make the transfer happen, nor does Juventus, another giant that was recently linked with the Brazilian.
Newcastle United, who plan a squad revolution following their Saudi takeover, could use Neymar as a statement-signing, but it remains to be seen if they will invest a transfer window's budget for such a caprice.
Doha let's go 💪🔥@OoredooQatar pic.twitter.com/4bNc1EUWD6

— Neymar Jr (@neymarjr) May 26, 2022
Fancy a Neymar-Tuchel reunion? The bookies place Chelsea as top favorites to land the PSG superstar if he is to leave Paris this summer. The west London club sits at +500 to seal a move, with odds suggesting it's highly probable that Neymar stays on. All at +1400, Newcastle, Barcelona, Real Madrid, and Juventus share the second-place in the odds race, with Liverpool at +2200 and Arsenal at +3300.
Last season, Neymar played 28 matches in the PSG shirt, scoring 13 goals and assisting another eight, way behind what was expected from him. PSG pays Neymar a $50 million yearly salary.