After being elected president of FC Barcelona in March, Joan Laporta attempted a major move in re-signing Brazilian superstar Neymar.
The Brazilian was hesitant to extend his deal at PSG, waiting to see if he would be able to join Barcelona. When it became clear that his Barca dream wasn't feasible, he returned to the negotiating table and reached an agreement with the French giants for a new contract.
In the end, his wish of being reunited with long-time friend Leo Messi came true once the Argentinean god left Barcelona this summer and joined PSG.
Neymar attempted to return to the Spanish La Liga many times after leaving for a world-record $260 million in 2017, but none of his efforts were successful. Catalonian radio station RAC 1 revealed that Laporta tried to get Neymar back at Barcelona. He had two people go to Paris and talk to the Brazilian, with Neymar telling Barca he was "desperate" to return.
When hearing of Barcelona's interest, a high PSG official deposited around $24 million into Neymar father's bank account. The money didn't come from the French club's official accounts, the report adds. Neymar's contract extension was the first major hit of the summer at Parc des Princes. The signings of Messi, Sergio Ramos, Achraf Hakimi, Georgino Wijnaldum, and Gianluigi Donnarumma followed.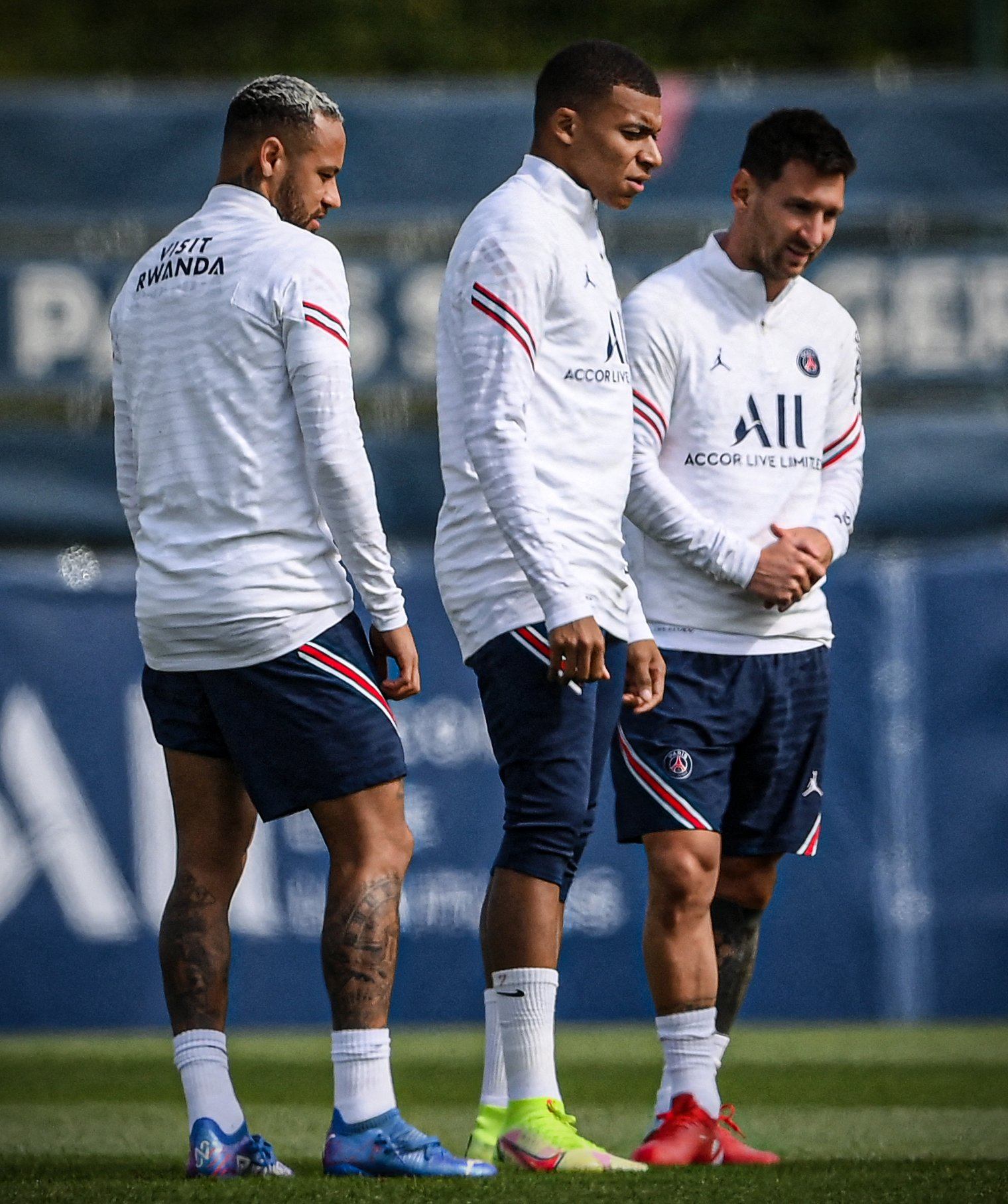 Laporta: 'Neymar was crazy to come'
On Monday night, Joan Laporta addressed a wide range of topics during an appearance on the TV show Onze, hosted by TV3. Among other issues, he spoke about RAC 1's story on Neymar; he confirmed there were talks about Neymar signing with Barca, say that Neymar was eager to return to the club.
"We spoke to his father. At that time we had not yet considered the [financial] problem with La Liga," Laporta said. "Neymar was crazy to come back to Barca in March. He got in touch with us. He wanted to come," the Barcelona official confirmed.
At the beginning of May, Neymar signed a contract extension with PSG for the next four years. The 29-year-old will earn $145 million over the period.
🚨 LA LLIGA VA PRECIPITAR LA SORTIDA DE MESSI

"Hi va haver un contracte de renovació de 2 temporades que es pagaven en 5 anys, que no va acceptar la Lliga. Ho vam reconduir a un contracte de 5 anys, però llavors ens diuen que hem de firmar el contracte amb CVC"#OnzeE3 pic.twitter.com/nZJa4TnNTX

— Onze (@OnzeTv3) September 6, 2021
What happened to the Messi deal?
Laporta said he hasn't spoken to Messi since the 34-year-old left for PSG. The president insists the sides had agreed on a new contract and said the Spanish League is to blame for the team's failure in securing Messi's services.
"We had reached an agreement, we even shook hands, Leo was going to sign for two seasons and get paid in five. La Liga did not accept it," Laporta said. "Then we raised the agreement for five years, the League saw it better, but on Aug. 5, they told us that we had to sign the agreement with CVC to be able to comply with the economic fair-play."
Previously, La Liga agreed to a $3.2 billion investment from the private equity firm CVC. The deal would secure CVC a minority stake in a new company compacting all of La Liga's businesses, subsidiaries, and joint ventures. In addition, CVC would also get 11% of future media rights revenue for the next 50 years.
Barcelona was one of four (of 42) clubs to opt-out of the contract, which was then adjusted to a $2.5 billion investment. Laporta saw La Liga's negotiation with CVC as a way of blackmailing Barcelona into accepting the agreement.
"La Liga told us that either we signed the agreement with CVC or we could not comply with the fair-play rule, but we could not mortgage the television rights for 50 years," Laporta protested. "It was not the goodbye that I had imagined for Leo and even less with me as president. We will always have eternal gratitude to him, he will always be a Barcelona player."