French sports paper L'Equipe revealed late on Friday that PSG and Neymar have reached a deal to extend the Brazilian's contract. The signing is expected to be formalized on Saturday.
After a complicated few months, PSG managed to convince the 29-year-old superstar that Parc des Princes is the best place he could call "home" for the time being. Neymar will extend his stay in Paris until 2026 when he'll be 34.
The media in Spain insisted in the last month that Neymar has reconsidered his position at the negotiation table. The Brazilian was desperate for a reunion with Leo Messi to happen, so he was pondering his options. Neymar is the most expensive player to ever be transferred. PSG paid around $270 million to sign him from Barcelona in 2017 when the French giants took the world of football by storm and paid his release clause. Neymar is on a $45 million per year deal at PSG. No details have been released about his new deal is worth, though it's expected to be on similar terms.
Neymar prolonge ce samedi son contrat avec le PSG jusqu'en 2026

Arrivée en 2017 à Paris, la star brésilienne prolongera ce samedi son contrat de quatre ans. Neymar sera lié au PSG jusqu'en 2026 : https://t.co/Aeg71RJEyB pic.twitter.com/yKN64PO8OC

— L'ÉQUIPE (@lequipe) May 7, 2021
Neymar and PSG, a complicated affair
The Brazilian left Barcelona to allow himself some space from Messi's imposing game, and to try and challenge for the Ballon d'Or. The two stars had a close relationship ever since Neymar joined Barcelona, in 2017. The Brazilian knew it was almost impossible to beat Messi to the crown while at Barca, so he tried to create a kingdom of his own. Things between Neymar and PSG didn't click instantly, with the forward trying to get out of Paris and back to Spain on more than one occasion. Neymar was even willing to join Real Madrid, but in the end, the shock-move failed.
With Messi increasingly convinced that staying at Barcelona is his best option, Neymar, who last year revealed he's keen on playing alongside Messi again, was tempted to return himself. But Barcelona has a complicated financial situation with major debts and a clear set of priorities. To invest more than $100 million in a 29-year-old never sounded like easy money leaving the club's accounts.
Neymar's initial deal with PSG runs through the summer of 2022. Without a contract extension, he could leave as a free agent at the end of next season. Neymar was allowed to sign a contract with a club of his choice starting Jan. 1, 2022, with the effective move happening at the end of the campaign. PSG apparently convinced Neymar to stay, and now is focusing its energy on Kylian Mbappe. The 22-year-old diamond is also out of contract in 2022, with Real Madrid, Liverpool, and the other big spenders in Europe paying great attention to developments in his negotiations.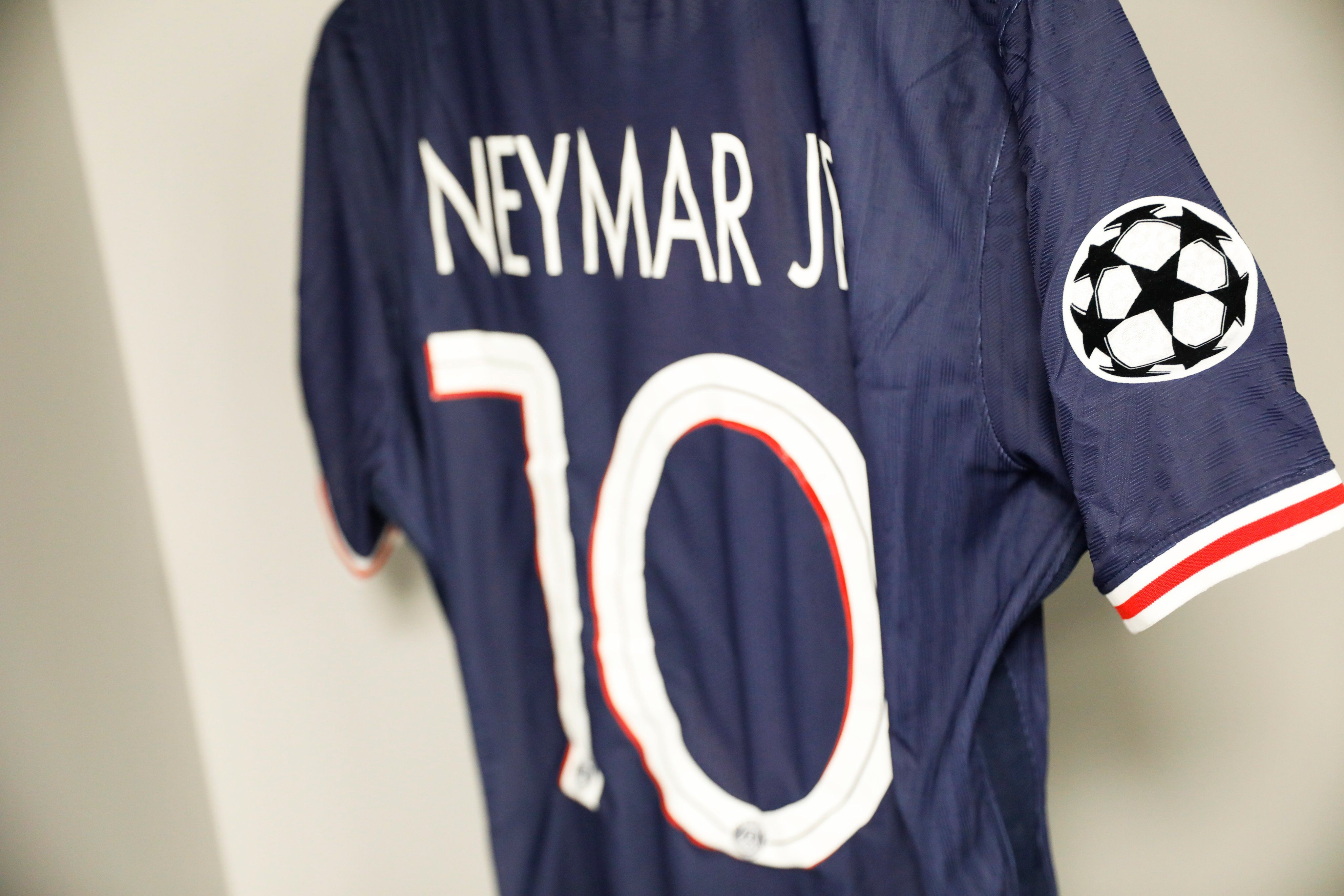 Neymar and Mbappe must now shine in Ligue 1
Booted from the Champions League by Manchester City last week, PSG is now facing a tough reality at home, too. Paris' glamorous team is four points behind league leaders Lille, with two rounds left in Ligue 1. PSG has a game in hand as they make the trip to Rennes on Sunday. PSG is at -164 to win in Rennes, while a home triumph is at +450. Lille is at -200 to win Ligue 1 this season, while Paris is at +160.