An agreement that seemed done two months ago is now in doubt.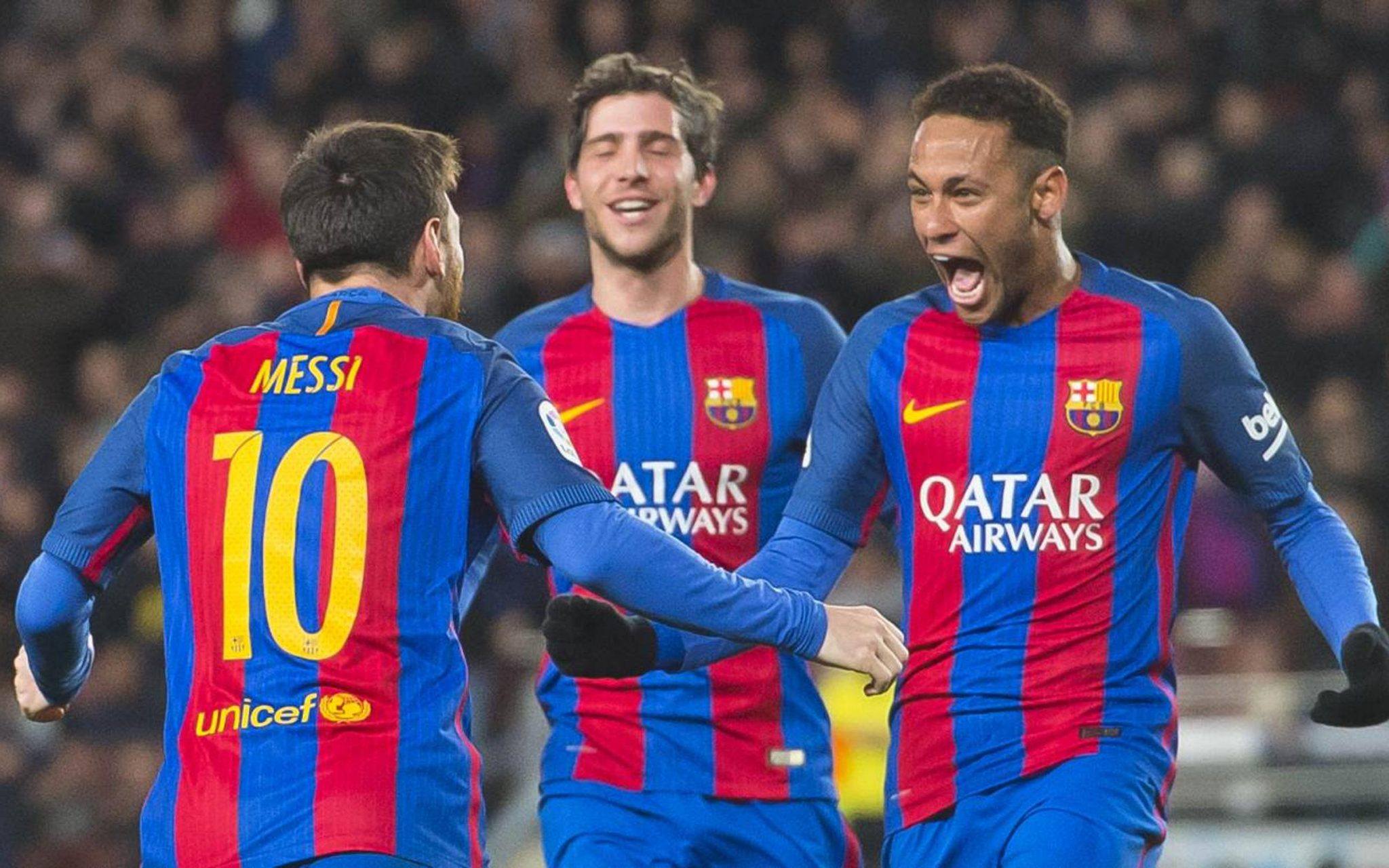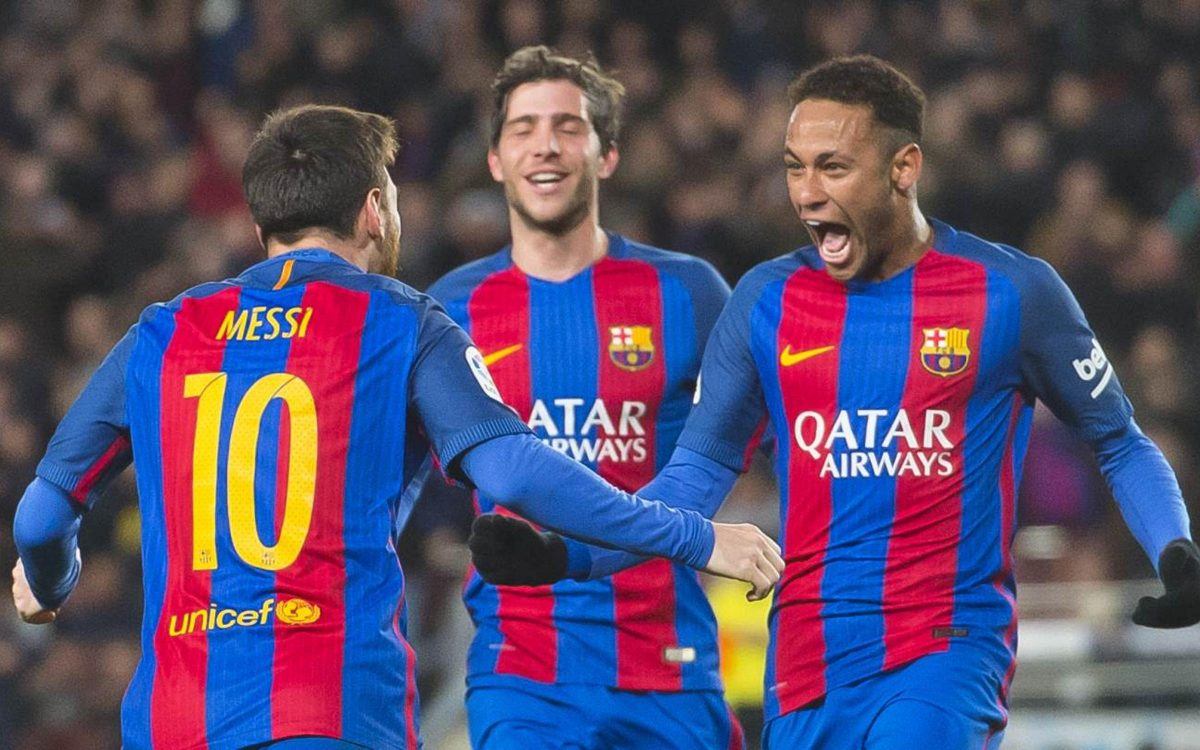 As if it wasn't enough, Kylian Mbappe's refusal to extend his contract isn't the only big problem at PSG right now. The other world superstar on the team, Brazilian forward Neymar, is also reluctant to sign a new deal. Both players are out of contract in the summer of 2022.
The French giants took the football world by storm in 2017 when they paid Neymar's release clause at Barcelona and signed him for a world-record fee of $260 million. Neymar was offered a five-year settlement at Parc des Princes worth an astonishing $216 million before tax.
Even though the amount of money offered was unprecedented in French football history, and was also among the top three on the continent, just below Messi and Ronaldo, PSG and Neymar had a difficult start to their relationship. The Brazilian was unhappy with the atmosphere inside the locker room and encouraged rumors that he'd favor a return to Spain, where he played with great success at Barcelona.
Neymar and his failed return to the Spanish La Liga
The big Madrid sports papers Marca and AS even wrote about negotiations between Neymar's entourage and Real Madrid, but a move at the Bernabeu never happened. In 2019, Neymar spoke again to Barcelona, but the club couldn't agree on a fee with PSG and everything collapsed.
As time went by, Neymar started adapting to life in Paris. Despite not helping the team win the Champions League, which was the pearl-reward the Qatari owners were dreaming of, Neymar was always a protege of the hierarchy at PSG. Once Barcelona's financial problems became public and the possibility of going to Real also faded away, Neymar became more and more open to the idea of extending his stay in France, especially in the new uncertain pandemic context.
Now 29, Neymar was hoping for a similar money package to the one he is currently on.
According to reports, everyone involved in the negotiation were very close to reaching a consensus. Public messages from PSG and Neymar alike gave everyone the impression that it was just a matter of time before the extension was made formal.
"We are on the right track," PSG sports director Leonardo said in February about the talks with Neymar's team, while the player couldn't have been clearer himself.
"I really feel happy at PSG. It's changed a lot and I don't know why exactly. I don't know if it's me or something which has changed. But today, I feel good, I've adapted. I'm calmer and I'm very happy here. I want to stay at PSG. I hope Kylian will stay too. Of course, that's what all PSG fans want. I want to keep doing what I've always done in Paris: play football and be happy, that's the most important thing."
Neymar: "What I want most is to play with Messi again. He can play in my place!"
In the aftermath of Messi's feud with Barcelona's former president Bartomeu, which almost saw the Argentinian god leave the team in 2020, Neymar showed public support for his good friend. The two have been close ever since Neymar changed continents and joined Barcelona from Brazilian powerhouse Santos in 2013. Neymar also spoke about how playing with Messi would be a priority for next season, but no one suspected that he might have meant he plans to move to Barcelona instead of Messi going to Paris.
"What I want most of all is to play with Messi again, to be able to enjoy him on the pitch. He can play in my place, I have no problem with that. But I want to play with him next year. We have to do it next season," Neymar told ESPN after PSG beat Manchester United 3-1 in the Champions League in early December.
On Saturday, Catalan paper Ara dropped the bomb, claiming Neymar stopped talks with PSG on his new contract. The reason? Neymar believes Messi is thinking more and more about staying with Barcelona. That would certainly end all rumors about PSG, City, or any other club having the smallest of chances to get their hands on the six-time Ballon d'Or winner. According to the paper, Neymar made sure to send a message in Barcelona's direction too. The "come and get me" challenge is on, just like 2018 and 2019.
Bookmakers appear to support Neymar's suspicion that Messi is staying. The odds have lowered dramatically over the past weeks. Messi is on +230 for continuing his career at the Camp Nou, with a move to PSG at +600.
Could Neymar and Mbappe both leave PSG in 2021?
Speculation has grown after a source close to both Barcelona and Neymar hinted that the pair could be reunited. Speaking to El Litoral in Argentina, former Barcelona scout and Neymar agent Andre Cury indicated that the Brazilian "will play with Messi for sure. Not for PSG, but in Barcelona!"
That being said, a totally unexpected run of events this summer could mean PSG will start next season without either Neymar and Mbappe on their roster. Having paid a combined fee of $470 million to sign the duo, PSG could only hope for as much as $200-220 million in return, as both their "diamonds" are entering the last 12 months of their current deals.