Aleksandar Rakic says he deserves a light heavyweight title shot after a dominant victory over Anthony 'Lionheart' Smith in the main event of UFC Fight Night on Saturday.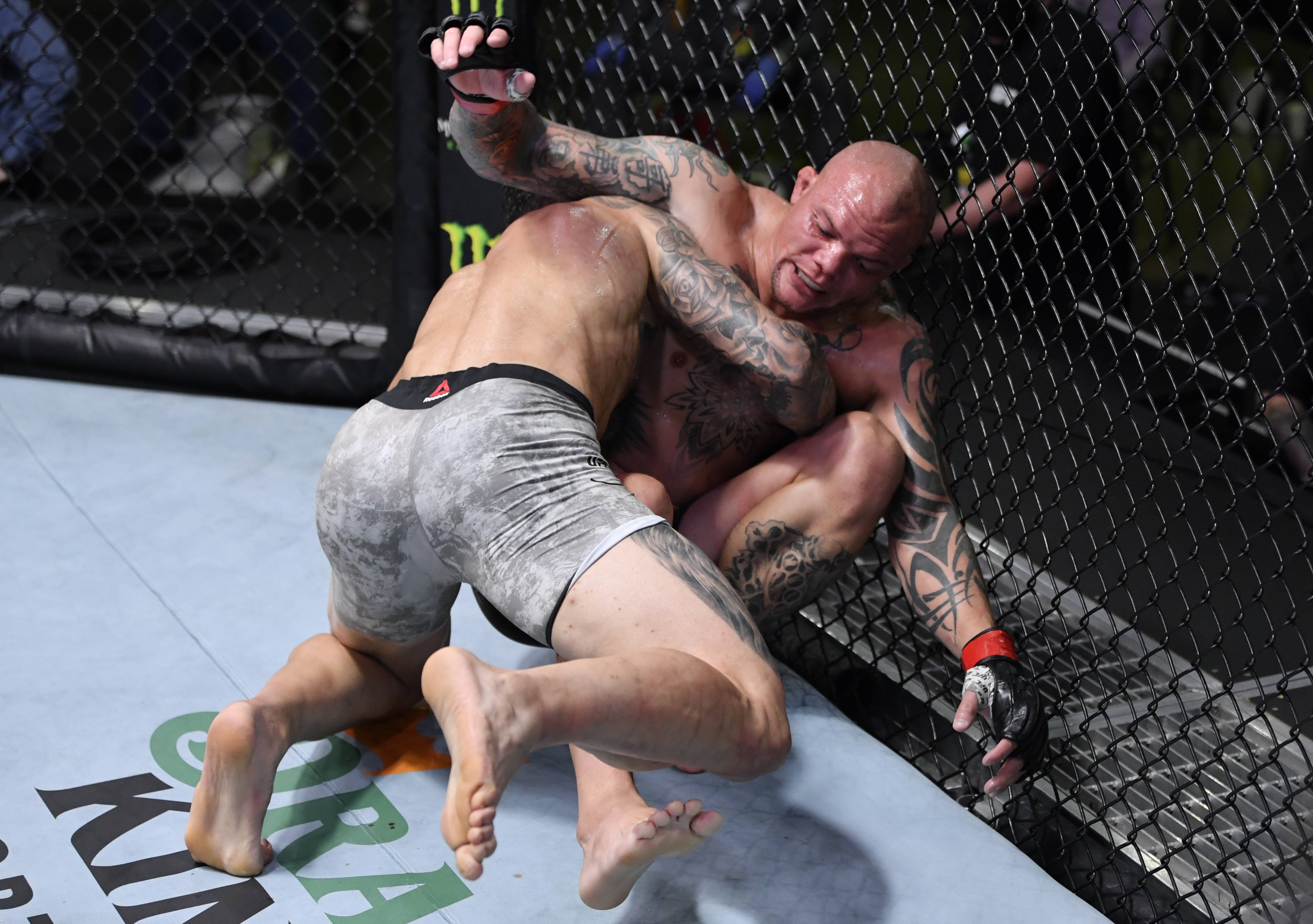 Rakic stayed in control for virtually the entire fight to earn a 30-26, 30-27, 30-27 unanimous decision win over Smith.
Rakic Shows Off Wrestling Chops
In the first round, Rakic used a series of calf kicks to weaken Smith's legs. From that point on, he took down Smith virtually whenever he wished to do so, spending much of the fight in top position.
Rakic (13-2) came into the fight looking to show that he has the full range of MMA skills needed to compete for a championship.
"I showed the world and I showed the division that I'm not only a dangerous striker," Rakic said after the fight. "These guys need to take me serious now."
Rakic will likely be waiting for a while for any potential title shot. First, Dominick Reyes and Jan Blachowicz will fight for the vacant belt at UFC 253 on Sept. 26. The winner of the bout between Thiago Santos and Glover Teixeira on Sept. 12 could also jump ahead of Rakic in the pecking order.
Smith (33-16) lost a second consecutive UFC fight for the first time in his career. After the show, Smith lamented the fact that he feels stuck in between weight classes: he's small for a light heavyweight, but has a very difficult cut to make it down to 185 pounds.
"I think I've got some big decisions to make in my career and figure out where we go from here," Smith said. "It's super frustrating to lose to a guy that you feel that you can beat."
Magny Defeats Legendary Lawler
Neil Magny (24-8) scored a big win over former UFC welterweight champion Robbie Lawler (28-15) in Saturday's co-main event, earning a unanimous 30-27 decision.
The victory will move the No. 14-ranked Magny further up on the list of welterweight contenders, but he acknowledged that he had mixed feelings about the result.
"It's like a bittersweet moment," Magny told reporters at the post-fight press conference. "The legacy Robbie Lawler carries in this sport, it feels amazing. The respect that I have for him is kind of disappointing beating your hero, so to speak, but at the end of the day, I'm happy with the performance. I'm excited to see what this does for my career."
GSP Doubts He'll Fight Nurmagomedov
Undefeated UFC lightweight champion Khabib Nurmagomedov has sought a fight against the legendary Georges St-Pierre for years now, but the former welterweight and middleweight champion says it's unlikely to happen.
While Nurmagomedov and St-Pierre might both want the fight to happen, GSP says that's not necessarily enough to make it a reality.
"It takes three parties to make a fight," St-Pierre told BT Sport last week. "It takes one opponent, one opponent, and the organization itself. I don't know if the organization would want that."
St-Pierre says the UFC might reasonably fear that he could retire with a championship belt for the third time if he were to beat Nurmagomedov. In addition, he acknowledges that it would be difficult to cut weight to get down to lightweight, though a catchweight bout could be more realistic.