The college football bowl schedule doesn't really heat up until New Year's Day, but there are five noteworthy games on New Year's Eve, including the Alamo and Liberty bowls, to tide fans and bettors over until the big games on Wednesday.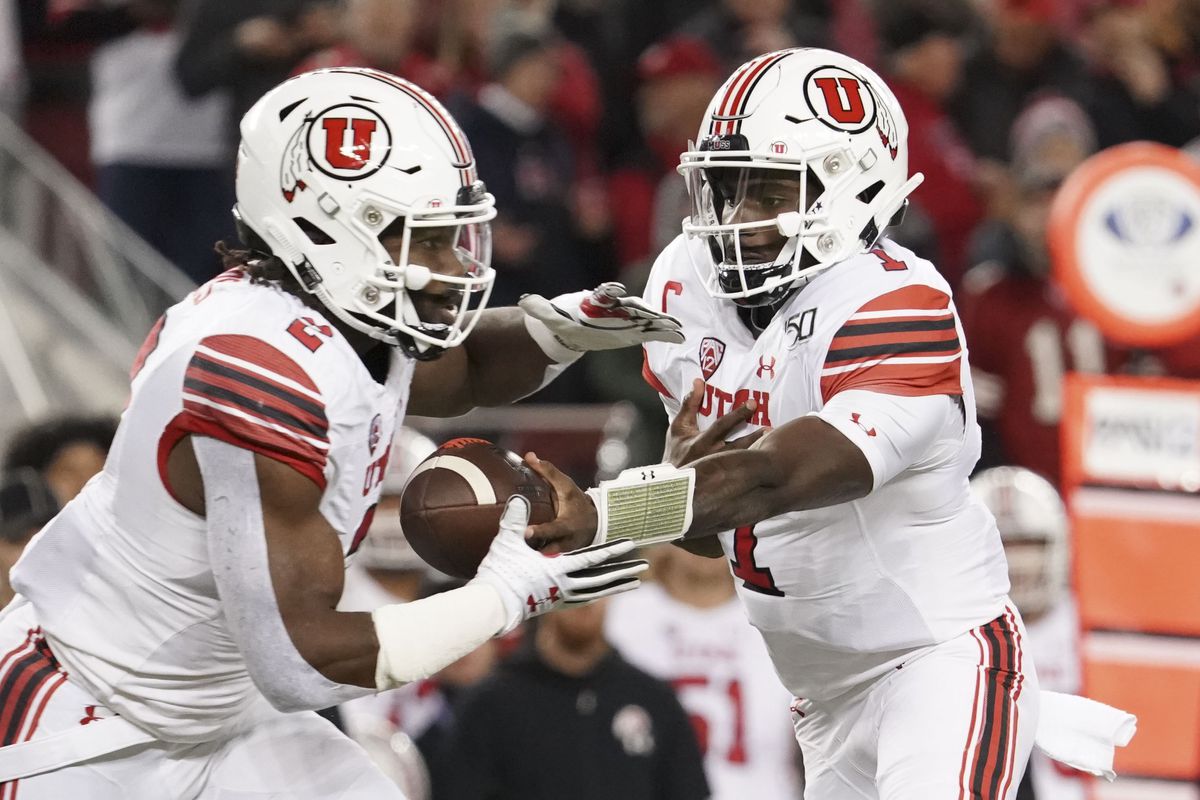 Whether anyone will actually watch Tuesday's games is another question entirely. But, for those interested viewers, there are some quality matchups on the final day of 2020, including a couple featuring top 25 teams that are anxious to prove they deserve their rankings.
Utah Looks for Top 10 Finish With Alamo Bowl Win
The marquee clash on New Year's Eve is the Alamo Bowl, which sees No. 11 Utah (11-2) take on Texas (7-5). Utah was in line for a potential College Football Playoff berth heading into the Pac-12 championship game before being walloped 37-15 by Oregon. Now, the Utes are hoping that a win over Texas can vault them into a season-ending, top-10 ranking, something that head coach Kyle Whittingham says would be a meaningful achievement for his squad.
"That would mean a lot to our program, bottom line, to finish out in the top 10, Whittingham told reporters. "That's definitely something in the forefront of our guys' minds."
The Longhorns are coming off an up-and-down season that saw them play tight games against many of their Big 12 rivals. Texas finished on the right side of enough of those games – including one-possession wins over Kansas, Kansas State, and Oklahoma – to earn a ticket to a solid bowl game, but they'll be hard pressed to get a win on Tuesday. Utah comes into the game as a 7-point favorite, according to odds posted by FanDuel Sportsbook.
Perry Leads Navy Into Liberty Bowl
The only other ranked team in action on Tuesday is No. 23 Navy (10-2), which will take on Kansas State (8-4) in the Liberty Bowl. The Midshipmen put together an excellent season, suffering defeats only to very strong teams in Notre Dame and Memphis.
Much of the credit goes to quarterback Malcolm Perry, who has rushed for an incredible 1804 yards in his senior year. That puts him in contention to break the record for most rushing yards by a quarterback in a single season, which was set by Jordan Lynch of Northern Illinois in 2013, when he ran for 1,920 yards. Perry hasn't been as one-dimensional as some Navy quarterbacks either, throwing for a reasonable 1,027 yards and six touchdowns to at least present a deep threat to opponents.
The Midshipmen come into the game as a 3-point favorite over the Wildcats. Navy head coach Ken Niumatalolo says that the opportunity to win a relatively prestigious bowl game has provided real motivation for his team to come out strong on Tuesday.
"It would mean a lot to us," Niumatalolo told reporters. "To be here at the Liberty Bowl, to be invited, we're super excited for us. To play a Big 12 team, a really good Big 12 team is a great honor. I wasn't too fired up to hear it was Kansas State because I knew who they were and what type of team they would be, but for us to have a chance to win this game would mean a lot to our program."
In other New Year's Eve action, Arizona State (7-5) is a 4-point favorite over Florida State (6-6) in the Sun Bowl, while Virginia Tech enters the Belk Bowl as a 2.5-point favorite over Kentucky.