Oregon coaches and players are trying not to be star struck for Friday's Pac-12 Championship game, but it's hard with the players Utah puts on the field. The Ducks will have their hands full with the offense and defense, and it is difficult for them to discern what Utes players will give them more problems.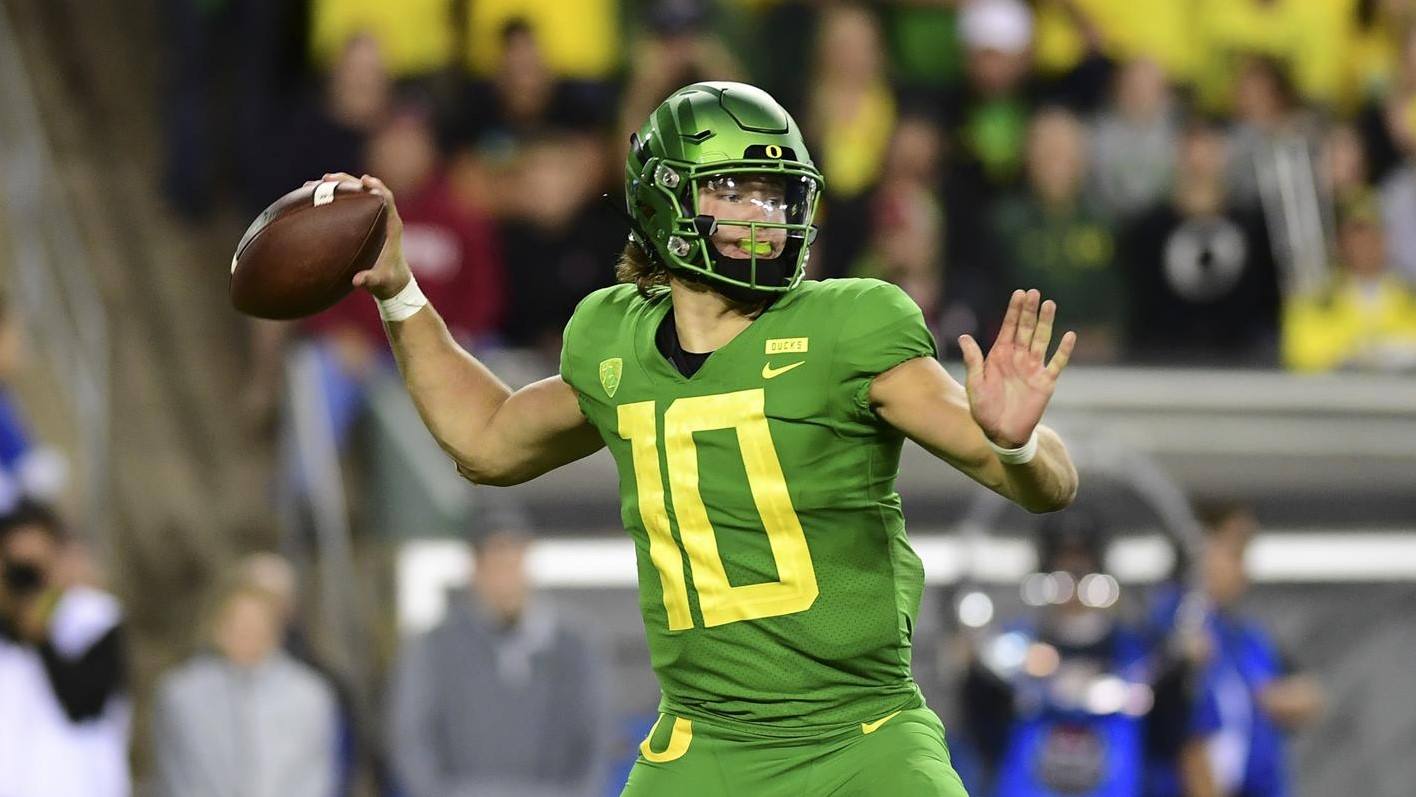 A case can be made for both, but Oregon coach Mario Cristobal said at a Monday press conference for the Pac-12 Championship game that the defense is the best his team has seen. His quarterback Justin Herbert was quick to agree.
"You're going to have a tough time finding a weak spot on their defense," Herbert said. "They're so well coached and they've got really athletic and talented guys. It's a challenge for sure but we're going to do our best to watch film and do what we can do."
The Pac-12 Championship game will be at Levi's Stadium in Santa Clara, Calif.. The Utes are favored by 6.5 points.
Utah to Flex Defensive Muscle at Pac-12 Championship
Utah, who is No. 5 in the most recent College Football Playoff Rankings, lead in almost every defensive category in the conference. They will have an opportunity to showcase their prowess in the Pac-12 Championship game against an Oregon team, who is No. 13 in the CFP Rankings and 27th in the country in total offense.
Utah leads the Pac-12 in pass defense, run defense, total defense, scoring defense, and third down defense. Nationally, they are No. 3 in total defense, behind only No. 3 CFP ranked Clemson and No. 1 Ohio State.
Oregon offensive coordinator Marcus Arroyo told reporters that it is difficult finding a weakness.
"Every level of this defense is good," Arroyo said. "It's all over the film, it's all over everything they do. They're coached really, really well. They've got really good players on both ends from sideline to sideline, top to bottom and they've proven that. We've got to go out and we've got our hands full. It's going to be fun; it's going to be a great test."
Oregon Can't Forget about Utah Offense
While the Utah defense is tops in the Pac-12, the offense will give Oregon problems as well. In addition to a strong offensive line, quarterback Tyler Huntley and running back Zack Moss feature a two-prong attack.
Moss leads the conference in both rushing average and rushing touchdowns. Oregon senior linebacker Troy Dye told reporters after Tuesday's practice that Huntley and Moss will be a real test for the defense.
"This probably the best tandem we'll play against all year," Dye said. "Huntley and Moss, they speak for themselves. You watch the tape and they really are the focal points of their offense."
Final Prize So Close for Utah
The Utah players know that if they win this game, and No. 4 Georgia loses to No. 2 LSU in the SEC Championship game, The Utes will probably get into the College Football Playoff. Coach Kyle Whittingham playing for a second straight Pac-12 Championship at Levi's Stadium gives his players some familiarity.
"I think the experience our players had last year playing in the stadium, playing in that environment will be a positive," Whittingham said. "A lot of these guys were in that game. Other than that it's a new opponent—a different match-up so I'm not sure there is a big advantage."