A Pair of ACC-Big Ten men's basketball games scheduled for Wednesday highlight a rash of COVID-19 postponements, putting the season total to 80 games off the board — and counting — at the beginning of week two.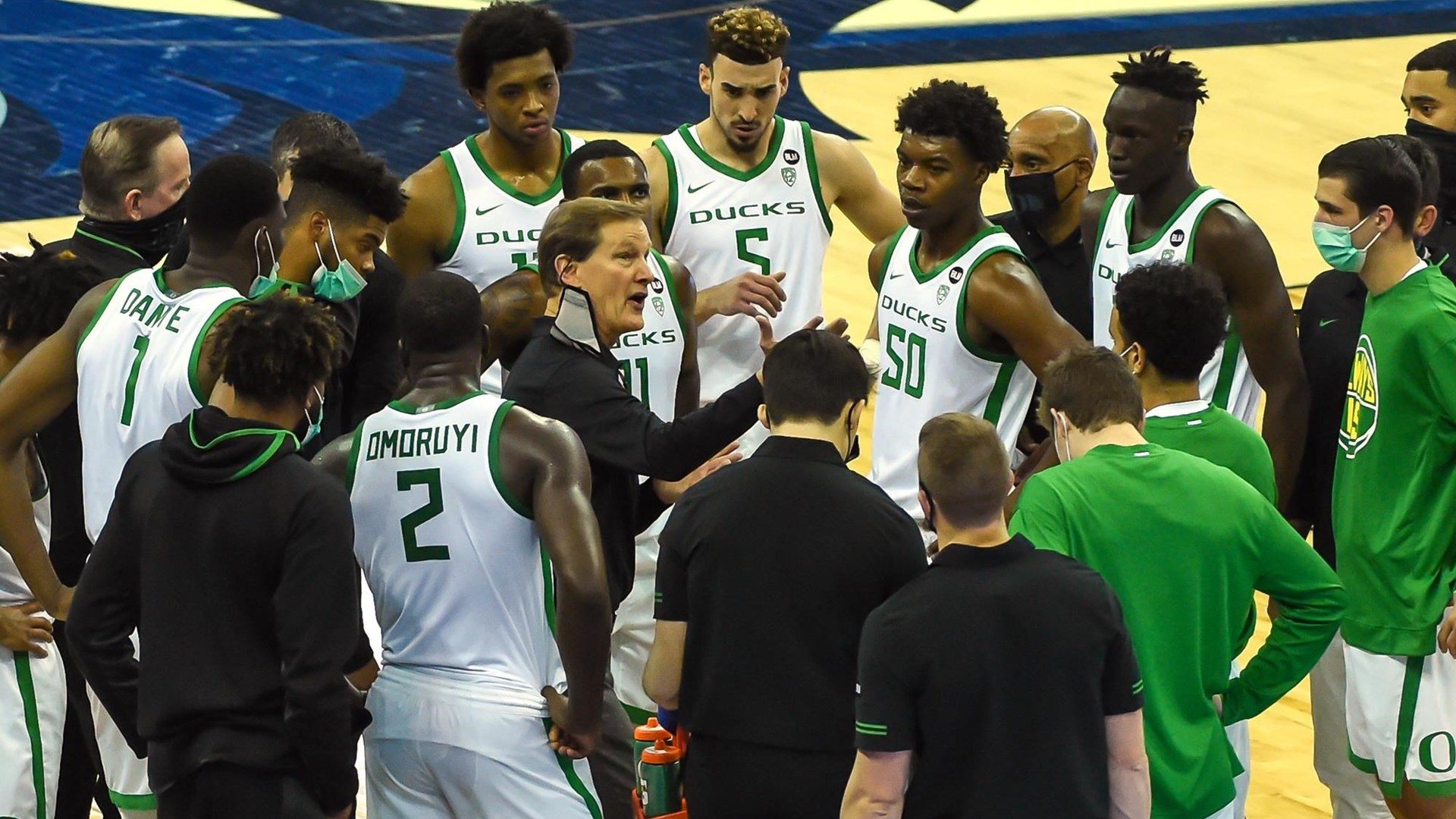 The most notable of these is No. 24 Louisville (4-0) at No. 13 Wisconsin (3-1). Louisville suspended all activity due to its COVID-19 outbreak.
"Our men's basketball program is still paused indefinitely, and we will look for an alternate opportunity to play Wisconsin if possible," Louisville athletic director Vince Tyra said Monday in a statement. "We will continue to communicate regularly with Wisconsin, the ACC, and Big Ten."
Wisconsin, still healthy, is seeking a last-minute schedule change to play Rhode Island at home Wednesday. The Cardinals have been fighting the virus outbreak all month, and canceled their game last Friday vs. UNC Greensboro. The timetable for the program's return is unknown.
Michigan and NC State is Off
The other Wednesday ACC-Big Ten tip to fall by the wayside is North Carolina State (3-0) at Michigan (4-0). This is the second cancellation in a row for the Wolfpack who were unable to go Saturday vs. UConn at the Mohegan Sun Casino's "Bubbleville."
"Far too often have I had to say, we are all living in unprecedented times," Michigan head coach Juwan Howard said in the statement Monday. "Our main concern is the health and safety of [N.C. State] coach Keatts, his players, as well as all of those within the NC State program."
The next game on Michigan's schedule is at home vs. Penn State on Dec. 13. Louisville won't play again until Dec. 16 at home vs. NC State, providing the Wolfpac is active by then.
College basketball, in general, looks more like an infirmary as CBS Sports' Jon Rothstein is working overtime to keep the most up-to-date tally on Twitter.
Over 87% of Division 1 college basketball programs are still up and running despite a once-in-a-century global pandemic.

Have a great Tuesday! https://t.co/SRkf5Md37J

— Jon Rothstein (@JonRothstein) December 8, 2020
Other Notable Programs on Hold, Some for the Second Time
Over in the SEC, Vanderbilt men's basketball canceled its fourth-straight game vs. North Carolina Central on Friday. The Commodores have not yet canceled their Sunday home game vs. Mississippi Valley State.
Thus far, the Commodores have played one game, a 77-71 win over Valparaiso on Nov. 27. Since then, they've bowed out of games against UConn, BYU or USC, SMU, and North Carolina Central
For the second time in less than a month, UConn's (3-0) men's basketball team has suspended all team activities. Friday's game at home vs. St. John's is off. UConn had resumed team activities on Nov. 19 after a 14-day pause instituted when a player contracted the virus.
No. 2 Baylor's Tuesday night game was a late cancellation on Monday after Nicholls State suspended all men's basketball team activities until Dec. 26 due to COVID-19 protocols.
West Coast Scrambles to Squeeze in Games as ICUs Fill Up
Like the lonely at last call, the University of Oregon is scrambling to get attention while they can. The school announced two men's basketball games this week as the West Coast continues to enforce stay-at-home orders amid doctor and nurse shortages.
The Ducks (2-1) added Eastern Washington (0-2) Monday afternoon at home. They posted an easy 69-52 victory.
Florida A&M (0-2) agreed to travel to Eugene Wednesday for an 8 p.m. tip-off. The Ducks' Pac-12 opener Saturday at Washington is still a go, for now, as neither program has reported any outbreaks. They will also tentatively face UCLA on Dec. 23 at home, pending the Bruins' ability to travel.