Coming into the start of the NBA season, both Luka Doncic and Giannis Antetokounmpo were co-favorites to win the 2021 NBA MVP. Now, after the first month of the NBA season, Kevin Durant and Nikola Jokic have seen their MVP odds bump due to strong starts.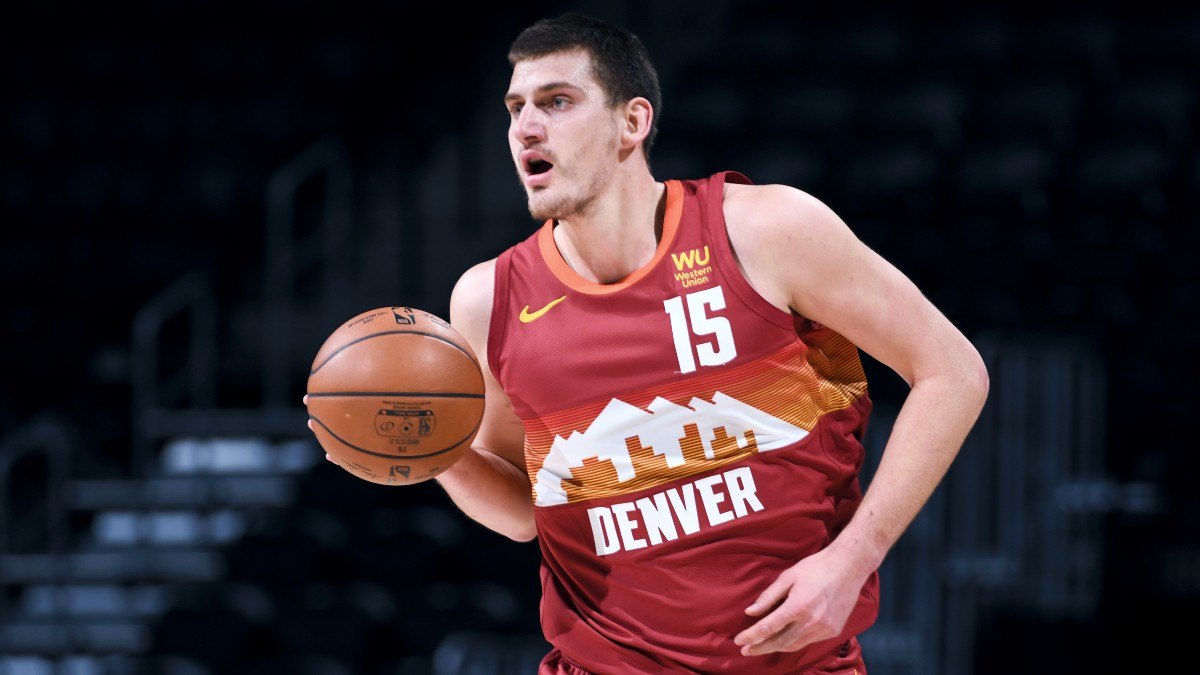 The Greek Freak is the two-time reigning Big Dog in the NBA, winning MVP awards in the past two seasons.
LeBron James and the Lakers are tied for the NBA's best record at 13-4. LeBron is a four-time MVP, but hasn't won it since the end of the 2013 season. He said he wasn't pissed off by last year's snub where he lost to Greek Freak, and he got the last laugh by winning the 2020 NBA Championship.
---
Luka Doncic +450
Giannis Antetokounmpo +600
Kevin Durant +600
LeBron James +600
Nikola Jokic +800
Joel Embiid +900
Steph Curry +1100
Damian Lillard +2000
Anthony Davis +2500
James Harden +4000
Kawhi Leonard +5000
Devin Booker +8000
---
Kawhi Leonard is having a quiet season despite ranking #11 in scoring with 26.7 ppg. Leonard is also ranked #3 with a 28.05 PER advanced rating. Only Jokic and Joel Embiid are higher.
Indiana Pacers' big man Domantas Sabonis is a long shot at +10000 odds to win the 2021 MVP. Sabonis is also on the shortlist of Most Improved Player candidates. He averages 20.9 ppg, and is ranked #4 in the NBA in rebounding with 12.9 boards per game.
Greek Freak MVP Three-Peat?
The Greek Freak is attempting to become the first NBA player to win three consecutive MVP awards since Larry Bird achieved the feat in the early 1980s. Larry Legend snatched the MVP in 1984, 1985, and 1986.
Only two other players in the history of the NBA secured an MVP three-peat. Bill Russell was awarded three-straight in 1961, 1962, and 1963. Wilt Chamberlin won three-straight in 1966, 1967, and 1968.
It's a huge surprise and travesty that Michael Jordan didn't win more MVP awards. Jordan won the MVP five times, but let's be honest, he was the best player in the league for over a decade. He never won more than back-to-back MVPs in 1991 and 1992.
The Alphas: Doncic, KD, LBJ
Luka Doncic is seeking his first MVP award. He's +450 odds to pull it off, and has a steady flow of money backing him since the NBA Bubble ended in September. Doncic is just shy of averaging a triple-double this season with 9.7 rebounds and 9.5 assists per game. Doncic tallied five triple-doubles this season.
You can back Kevin Durant at +600 odds to win MVP. KD won only one MVP award back in 2014 with the Oklahoma City Thunder. Durant is second in scoring this season, averaging 31.2 ppg. KD is ranked #4 with a 27.99 PER.
LeBron discovered the fountain of youth in Southern California, where he's doing wondrous things for a 36-year old (23.9 points, 7.9 rebounds, and 7.5 assists per game). LeBron falls into the Michael Jordan category in that he's chasing his own ghost.
Big Men, Big Year: AD, Jokic, Embiid
Jokic offers the best value at +800 odds to win the MVP. He nearly averages a triple-double this season, yet only has five overall. He averages 25.8 ppg (ranked #12 overall in scoring), hauls down 12.0 rebounds per game (ranked #6), and averages 9.6 assists per game. Jokic is the best passing big man in the league, and ranks second in the NBA in assists behind Harden.
"I locked him in my office one day, and beat him with a pillowcase filled with soda cans and screamed, 'You've got to score more!'," joked head coach Michael Malone. "He's a great player. He's playing at an MVP level."
Joel Embiid led the Philadelphia 76ers to the best record in the Eastern Conference. He's ranked #2 with a 31.01 PER, ranked #5 in scoring with 27.7 ppg, and ranked #7 in rebounds with 11.5 per game. Embiid also offers some good value at +900 odds, especially if the Sixers keep up their winning ways.
Anthony Davis isn't having a monstrous season like he did last year (26.1 ppg, 9.3 rebounds, 2.5 blocks, 1.5 steals) because the Lakers have a much better supporting cast this season. AD is still putting up good numbers though, averaging 22.1 ppg and 8.8 rebounds per game, but he's a long shot to win the 2021 NBA MVP at +2500 odds.
Shooters and Scorers: Curry, Dame, Beard
With Klay Thompson out for the season, Steph Curry had to pick up the scoring slack. Curry recently passed Reggie Miller to move into second place on the all-time NBA 3-point list. Curry is ranked #4 in scoring with 27.9 ppg. He's also launching 11.1 treys per game.
Damian Lillard, who appears on the cover of NBA 2K21, recently had to step up in the scoring department (now ranked #3 with 28.9 ppg) after his backcourt mate went down with an injury. CJ McCollum will miss a month with a fractured foot. He's averaging 34.4 ppg in his last five games, including a 39-point explosion against the upstart NY Knicks.
If Dame played on the East Coast or in LA, he probably would have won at least one MVP award by now. You can back Lillard at +2000 odds to win the MVP this season.
Harden currently plays second fiddle behind Durant after he joined the Brooklyn Nets in a four-team blockbuster trade. Harden is +4000 odds to win his second MVP award, but he's not even the best player on his own team, so save your money with any Harden wagers.