UFC heavyweight champion Daniel Cormier will defend his title against Derrick Lewis in the main event of UFC 230 on Nov. 3 at Madison Square Garden.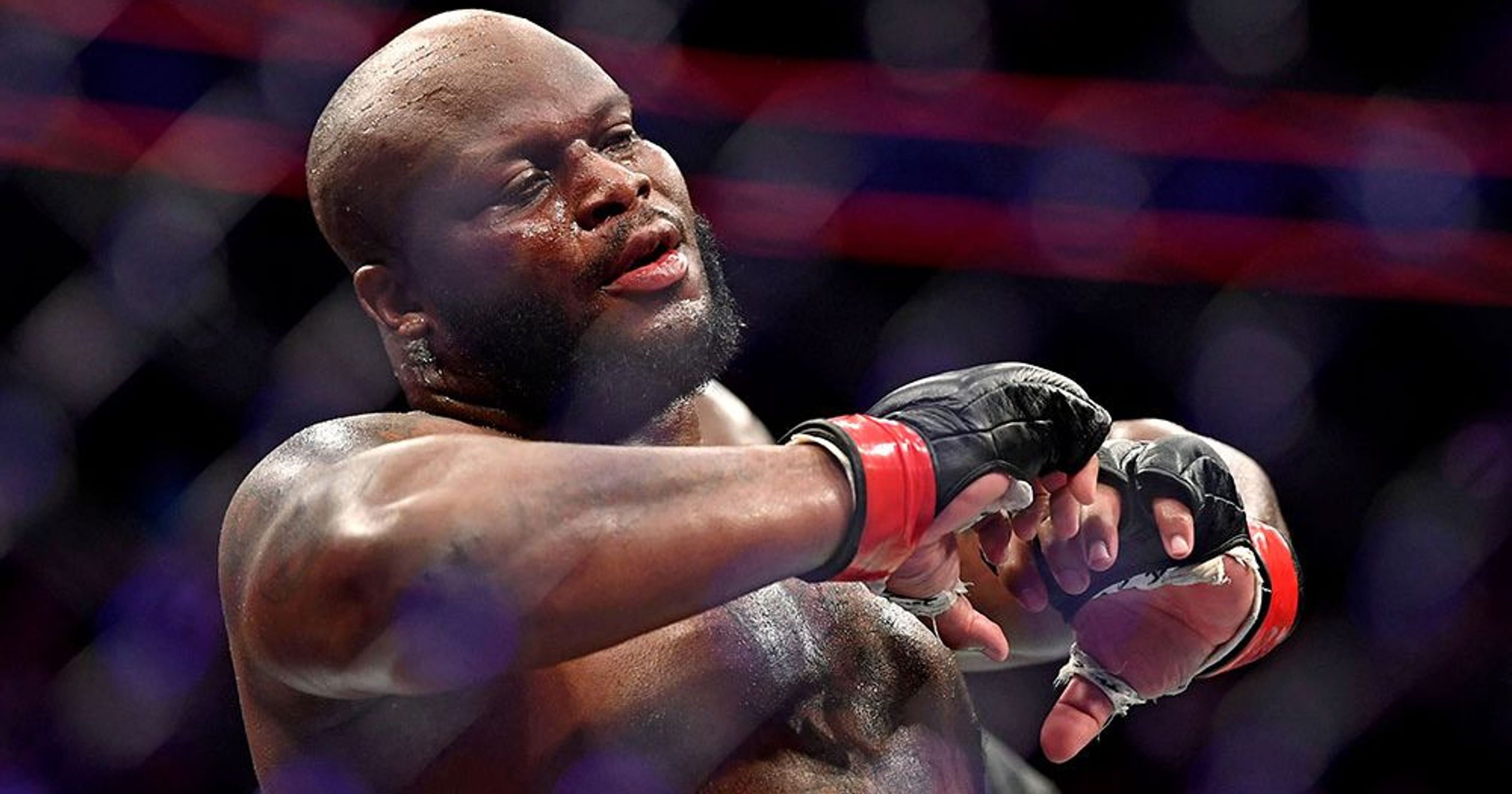 Lewis is coming off a dramatic last-second knockout of Alexander Volkov at UFC 229 in Las Vegas last weekend, while Cormier is currently a two-division champion, holding both the heavyweight and light heavyweight belts.
Cormier (21-1) last fought in July, when he knocked out Stipe Miocic to win the UFC heavyweight championship.
UFC president Dana White announced the fight to ESPN on Tuesday, with both fighters later confirming the bout.
Lewis Earns Title Shot With Late KO
Lewis (21-5, 1 NC) was in trouble for most of his fight on Saturday, as Volkov dominated the first 14 minutes of the action. But Lewis was able to land one big punch with less than 20 seconds remaining in the final round to drop Volkov and claim victory.
In a post-fight interview with Joe Rogan, Lewis – ranked as the No. 2 contender in the UFC's heavyweight division – claimed that he was in no shape to make a run at the title.
"What you talking about right now, I ain't trying to fight for no title right now," said an exhausted Lewis. "Not with no gas tank like that."
While those comments were part of a highly entertaining interview, they might also be insightful. Lewis did look gassed for much of his fight with Volkov, which makes his cardio a significant question mark in a five-round championship fight against the UFC's No. 1 ranked pound-for-pound fighter.
Cormier Heavily Favored to Retain Title
That could make this fight more of a tune-up bout for Cormier than anything else. The heavyweight champion is hoping to fight Brock Lesnar sometime in 2019. But with UFC needing a headliner for its November card and Cormier already saying he'd be interested in getting one more fight in this year, having Lewis take a shot at the title made sense for the promotion.
Oddsmakers are understandably suspicious of Lewis' chances, however. At Bovada, Cormier opened as a -800 favorite, with Lewis able to be backed at +500.
The announcement of the fight came as a disappointment to Miocic (18-3), who had hoped he could get a rematch with Cormier. According to an ESPN report, Miocic says he had talked to the UFC about stepping in to create a worthy main event for UFC 230, but the fight was never offered to him.
"I was in talks to offer myself up to headline and help save that card, but I was never offered [Cormier]," Miocic told ESPN via text message. "I would fight [Cormier] anytime, anywhere. I look forward to getting my belt back."
Before the Cormier-Lewis fight was arranged, UFC officials planned to have Valentina Shevchenko fight Sijara Eubanks in a women's flyweight bout for next month's main event. Instead, the company is now reverting to its original plan, which will see Shevchenko (15-3) fight Joanna Jedrzejczyk (15-2) for the vacant women's flyweight title at UFC 231 in Toronto on Dec. 8.