How to Use Entropay at Online Gambling Sites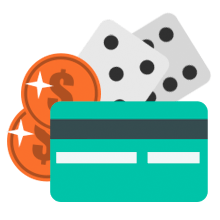 If you want to use Entropay at an online gambling site, you will first have to sign up with them. You can do this by visiting the Entropay site and then following the simple sign-up process, which only takes a couple of minutes and is completely free. What's more, you are guaranteed to be accepted for an Entropay account, as there are no credit checks. You'll then need to load money to your Entropay account, and this can easily be done using a credit or debit card. You're then ready to spend the money at your favorite online gambling site!
To spend the money, head to the banking section of your chosen online gambling site and choose the Entropay option. You can then deposit some or all of the money in your Entropay account. The money will be transferred to your online gambling account within seconds. If you manage to win some money, you can also withdraw using Entropay, simply by heading back to the banking section and following the on-screen instructions.
You can use Entropay anywhere that accepts VISA deposits, as Entropay is simply a virtual prepaid VISA card.
The Advantages and Disadvantages of Entropay
There are many different advantages to using Entropay at online gambling sites – after all, if it didn't have these advantages, it wouldn't be as popular as it is today! The biggest benefit though is the fact that it can be used at so many sites, as VISA is accepted at the vast majority of online casinos, poker sites and sportsbooks. Entropay is also completely safe to use, as the company has strict controls to protect the privacy of your information, and all transactions are secured by GoDaddy. What's more, they constantly monitor accounts for fraudulent activity.
The only real disadvantage to Entropay is the fees, as users will have to pay a 4.95% fee when they add money to their Entropay account. Withdrawing money to an Entropay card also has a fee attached to it, as you'll have to pay 1.95% of the amount. The fact that it offers pretty much the same service as a VISA card therefore leads many to simply use their VISA card instead.
Play at a Top Entropay Online Gambling Site!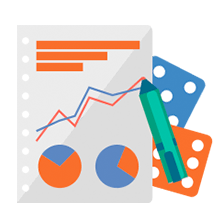 If you want to play at the best Entropay online gambling sites around, there's an easy way to do so – look through the reviews of our recommended Entropay online gambling sites and choose the one that is best for you! All of the sites we recommend offer loads of fantastic real money gambling options, and all are also incredibly safe to play at. What's more, all of our reviews are honest and unbiased, as we're not owned by any online gambling site.
As you will have seen if you've read through the rest of this page, there are many reasons why Entropay is a great choice for online gamblers, including the fact that it's accepted at so many sites, and the fact that it offers an incredibly safe way to deposit and withdraw money. If Entropay sounds like the right choice for you, why not start to play at a top Entropay online gambling site today?
Frequently Asked Questions
Close