Outside of special events like the Ryder Cup, professional golf remains largely an individual sport. But that will change on tour this week as players team up with short-term partners for the Zurich Classic of New Orleans starting on Thursday.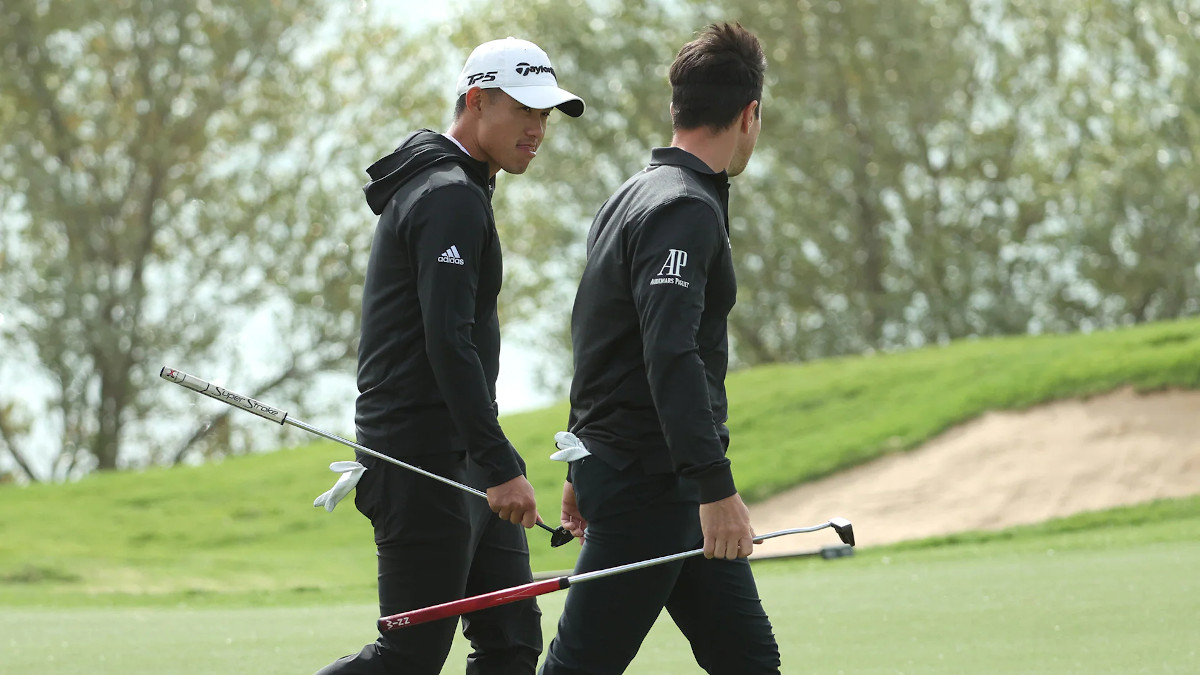 Eighty teams of two players each will tee it up for the Zurich Classic for a mix of foursomes and four-ball play.
Morikawa, Hovland form super team
Collin Morikawa and Viktor Hovland come into the tournament as the +650 favorites to take this year's title, according to DraftKings Sportsbook.
With two of the best young players on tour playing together, Morikawa and Hovland are deserving favorites. They both rank among the best ball strikers in the world, and each has already found plenty of individual success early in their careers. This marks the first time that two top-five players have teamed up for the Zurich Classic, making this potentially one of the best teams ever to play together at TPC Louisiana.
There are plenty of other strong teams in the field, however. Patrick Cantlay and Xander Schauffele (+800) will start the tournament as the second choice. The two made a strong pairing for the United States Ryder Cup team and finished tied for 11th at the Zurich Classic last year.
"It's rare to share success in golf," Schauffele told reporters. "If I could do it with someone out here, I would love to do it with Pat. We're normally playing against each other every week, and as close as we are as friends, we want to beat each other more than anyone else. It's cool if we can kind of share some success this week."
Masters champ Scheffler returns for Zurich Classic
Scottie Scheffler is making his first tour appearance since winning the Masters and will team up with Ryan Palmer for the Zurich Classic. The two Texans enter as a +900 pick to win the title, and while Scheffler is the bigger name, Palmer has enjoyed success at this event: he won it in 2019 with Jon Rahm.
"It's nice to be on a good run," Scheffler said ahead of the tournament. "All I'm focused on is this week and getting ready to play with Ryan. Goals, expectations, nothing like that changes for me. I just like being out here playing golf."
Almost every team in the field shares an interesting story. College teammates, countrymen, and Ryder Cup pairings abound throughout the field.
Cameron Smith and Marc Leishman (+1000) make a natural pair, as they are both Australian. They also come in as the defending Zurich Classic champions. Smith also won in 2017 while playing with Jonas Blixt.
Another top team pairs the calm, cool, and collected Sam Burns with the temperamental Billy Horschel. The two come in as a +1200 pick to win the tournament, and Burns says he has the solution to keep Horschel in check.
"If he gets running too hot this week, I'll just go give him a hug and calm him down a little bit," Burns told reporters.