Just one month after it canceled its regular season because of the coronavirus outbreak, the XFL reportedly suspended all operations on Friday. The speculation is that the professional league will not return after its first year.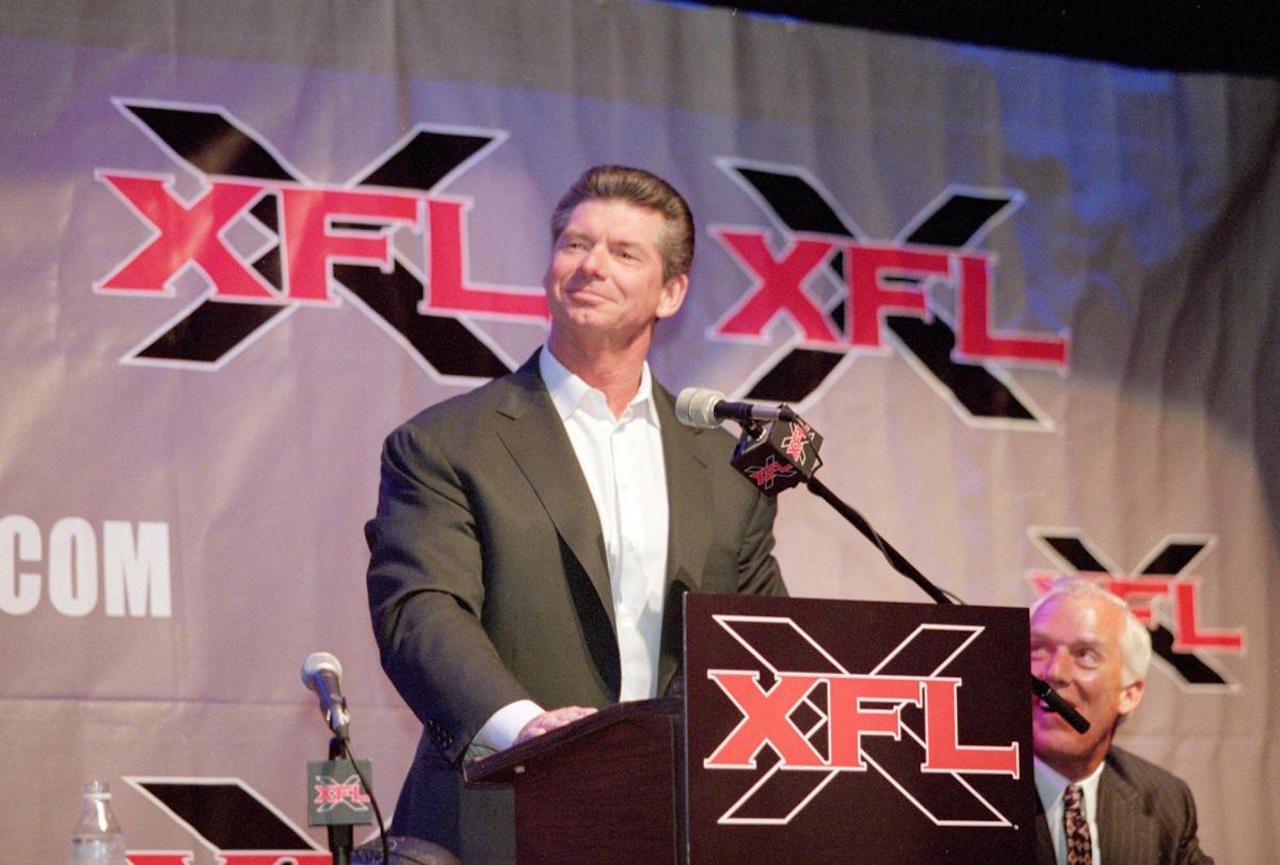 The league issued a statement on the move on Friday afternoon.
"Given the uncertainty of the current environment, the XFL has suspended operations and is evaluating next steps," the statement read.
COO Jeffery Pollack informed employees they were being laid off in a conference call. Pollack did not give an indication if the XFL was coming back next season, but one employee on the call told NFL Network the term used was "shut down."
Neither Pollack nor XFL commissioner Oliver Luck gave any public comments regarding the decision to cease operations. Luck did say a month ago that the league was "committed to playing a full season in 2021 and [in] future years."
The XFL website made no mention of Friday's announcement, but did have a video from players thanking fans for the season.
The XFL is the creation of WWE CEO Vince McMahon, who was bringing the league back for a second time. McMahon's first attempt in 2001 ended after just one season. The league cited seven-figure financial losses as the reason for its closure.
XFL's Second Chance Ends with Half Season, Suspended Operations
The XFL looked like it might have better luck the second time around. McMahon got rid of the gimmicks that punctuated the 2001 version of the league and said he wanted a product to complement, not compete with, the NFL. He also implemented unique features to the game, such as three different point-after-touchdown schemes, valued at one, two, or three points each.
McMahon reportedly committed $500 million to the league over three seasons, and appeared to already be seeing a return on his investment. Average attendance was approximately 15,000 for the eight-team league, and television ratings were decent. The Las Vegas sportsbooks reported that the betting handle was more than initially anticipated.
The XFL suspended operations this time due to the ongoing health crisis. The league was one of the first professional sports organizations to announce it was canceling the 2020 season because of the coronavirus pandemic. Several states have stay-in-place orders limiting the activity of residents, so it apparently made no sense for the XFL to continue paying its employees.
PJ Walker an XFL Success Story
XFL players face an uncertain future, but PJ Walker isn't one of them. He managed to parlay his XFL play into an NFL contract. The Houston Roughnecks quarterback's performance over five games impressed the Carolina Panthers enough that they signed the 25-year-old to a two-year deal.
Walker will be reunited with his college coach, Matt Rhule, who was hired by Carolina in February. Walker told ESPN Rhule is counting on him to compliment QBs Teddy Bridgewater and Kyle Allen.
"He just wants me to come in here and compete," Walker said. "He believes in me, and he wants [me] to be a leader and factor in building the team."