The XFL announced Thursday that it will cancel the remainder of its 2020 regular season, joining a host of other leagues that have suspended play amid the coronavirus pandemic.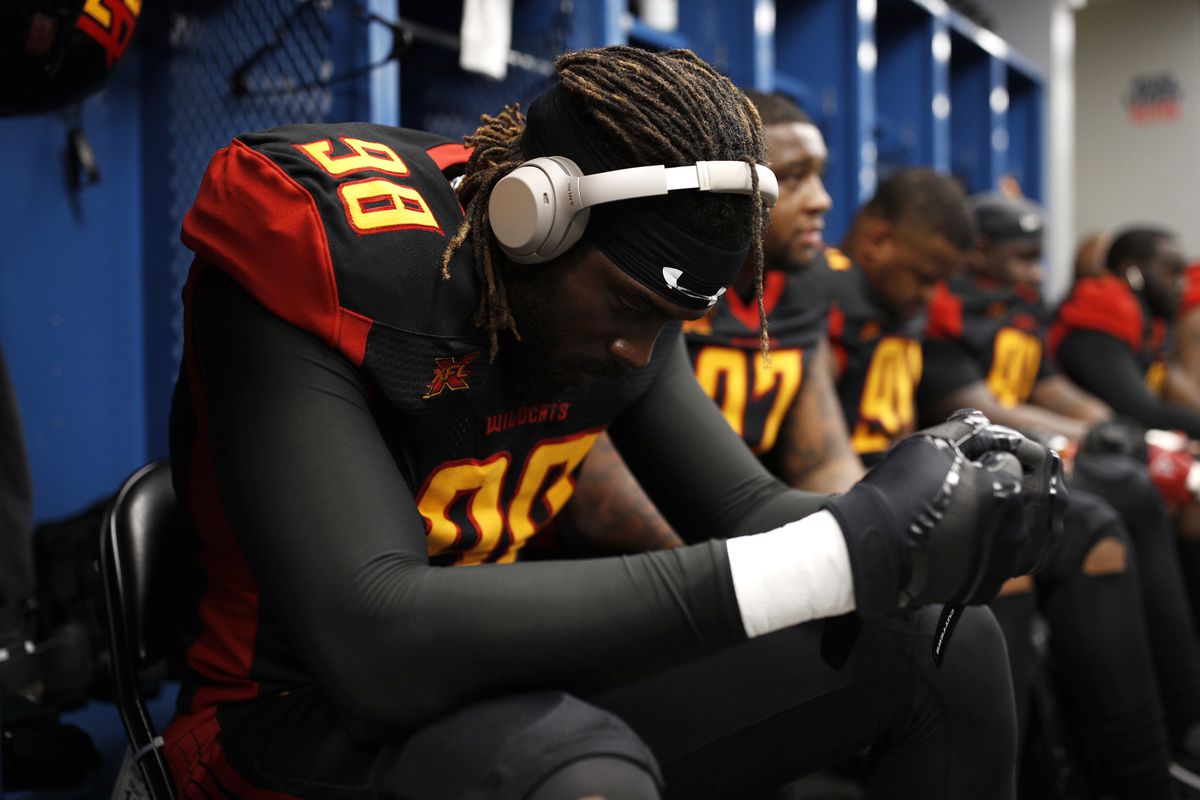 The XFL had completed the first five weeks of its scheduled 10-game regular season.
Luck: XFL Committed to Returning Next Year
The league scheduled the regular season to end on April 12. The XFL did not explicitly mention any plans for canceling its postseason.
"Currently, the XFL will not be playing its regular-season games," the league said in a statement. "However, all players will be paid their base pay and benefits for the 2020 regular season. All XFL ticket holders will be issued refunds or credit toward future games. The XFL is committed to playing a full season in 2021 and future years."
XFL statementhttps://t.co/MbuHgUmzmZ pic.twitter.com/PIZLOl1fld

— XFL (@xfl2020) March 12, 2020
While the XFL did not specifically mention the coronavirus in its statement, the COVID-19 outbreak has caused many other leagues to postpone or suspend play, including the NBA, NHL, MLB, and MLS. The XFL had shown no signs of wavering on playing its games before Thursday's announcement.
That stands in stark contrast to the Alliance of American Football, a similar start-up league that tried to get off the ground in 2019. After just eight weeks, chairman Thomas Dundon shut down the AAF after having promised to invest $250 million into the league. Dundon argued that the AAF could only survive by becoming an official developmental league of the NFL, giving it access to some players on the lower end of NFL rosters.
Experimental Rules Helped League Find Niche
In contrast, the XFL seemed to find a niche that resonated with audiences. While hardly comparable with the NFL, the XFL drew an average of 18,614 fans per game, with games on ABC, FOX, and ESPN averaging about 2 million viewers.
Vince McMahon created the XFL, but the new league had little in common with the original, extreme league that operated in 2001. The new eight-team league featured a rule set designed to speed up play and reinvigorate parts of the game that rarely create interesting plays, such as kickoffs and point-after-touchdown tries.
The Houston Roughnecks had proven themselves to be the class of the league at 5-0 through five weeks. All other teams had at least two losses each. The playoff format would have included the top-two teams in each division. The DC Defenders led the East Division with a 3-2 record, ahead of the St. Louis BattleHawks and New York Guardians, based on head-to-head tiebreakers.
The XFL is allowing players to sign with teams in the NFL or other leagues as soon as they complete their exit physicals on Friday, according to sources cited by the NFL Network's Tom Pelissero.